Ex-Google employees have come up with an idea of launching a new search engine dubbed Neeva. The new search platform gained $40 million Series B funding to help it launch a possible future competitor to Google. Interestingly, its headquarters are down the road from the tech giant.
It seems impossible to out-Google Google. For 20 years, different companies have already tried to create a better search engine, and now the internet seems to be filled with would-be competitors.
Even those that succeed only get to 1% or 2% market share. Yet, firms keep trying since the opportunity is considerably large: eMarketer projected that the search-ad market will be worth $64.72 billion this year, and about $86.06 billion by 2023. In that industry, even a single-digit market share creates a billion-dollar company.
Reports have previously emerged about the social media platform that was designed and set up for good recently. How will users feel about a search engine designed for privacy?
The likes of DuckDuckGo have come up providing many privacy protections. On the other hand, Mozilla Firefox has built-in cookie jars that prevent third parties from sharing information. But, Neeva is promising to offer something that no other platform offers. It is dedicated and extensively strict about operating its platform without advertisements:
"Search is the gateway to the world's information, and with Neeva, we want to help you experience the Internet in a new way—free of distractions, prying eyes, and frustration."
This brand wants to offer users an exclusive experience of seeing search results that are not dictated by advertisers.
Ex-Googlers Build And Run The Neeva New Platform
The new platform is founded and managed by two former Google employees:
Sridhar Ramaswamy, the CEO of Neeva, has previously worked at Google for about 15 years. During his tenure there, he helped to develop, scale, and operate the tech giant's ad section.
On his part, Vivek Raghunathan worked as Google's VP of Monetization at YouTube. He worked at the company for nearly 12 years. This duo has a lot of experience and they are mainly putting it to use by setting up a new search engine.
Interestingly, they are not the only ex-Googlers on the team:
Udi Manber has also come on board. He has previously worked at Amazon, Yahoo, and Google.
Margo Georgiadis was the former VP of Global Sales Operations at Google and was the company's President of the Americas. The other member, Darin Fisher, was previously the VP of Engineering at Google.
Neeva is located in Mountain View, approximately three miles from Google's headquarters.
How Neeva Works
Since their inception, the search engines have been powered by advertising revenue which enables them to remain free for the users. Thus, if Neeva has eliminated ads from its platform, how will the search results be made available?
The platform announced that it will operate on a subscription basis, costing the users $5-10 per month on average. It can be integrated with personal accounts like Dropbox, Microsoft Office, or even Google. Away from just searching the web, users can also search their documents including presentations, emails, and much more.
This platform is not being built from scratch since it will majorly rely on Bing search results. Furthermore, it is set to pull in data from various sources including Apple Maps, weather.com, and Intrinio stocks.
Neeva has already raised $37.5 million in funding from venture capital firms Sequoia Capital, Greylock Partners, and Ramaswamy himself. There is a growing waitlist to subscribe to this search engine and initial users have been offered free access until the end of the year. After the first year, users can expect to pay less than $10 each month.
What Does The Search Engine Collect?
This platform has not said that it does not collect any information when it highlights user privacy. It says that users can trust it to keep their data secure since it will not pass the data to third parties or advertisers.
Lots of information have been published about how data will be collected and used by the engine on the site. Here is some of the key information that Neeva can collect from users:
Name
Email address
IP address
Phone number
Payment information
Location information
User settings
Mailing address
Pages that users visit
Information that one saves in their 'spaces'
The browser type and versions that one uses
Cookie identifiers
Operating system or device used
Information about a user's contacts
If a user participates in a forum, survey, blog, or social media page, Neeva can collect personal information shared there together with the duration and frequency of the online activities.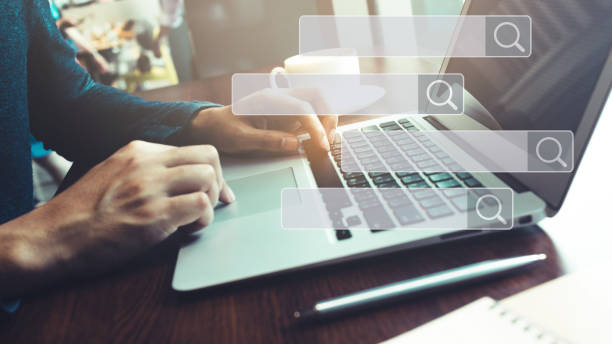 Users can also connect their Slack, Office 365, G Suite, and Dropbox accounts. According to the new search engine, the integration can enhance the comprehensiveness of the search results to any query.
It might also use local storage and cookies to collect data about the users' settings and preferences. Eventually, if a user accesses the platform through Google, Apple, or Microsoft, Neeva may collect their email address, profile picture, and name from these platforms.
The good news about the platform is that it adheres to the Google API Services User Data Policy. Furthermore, it does not share information across apps or accounts. It is worth mentioning that the data collected may be aggregated or de-identified. This means that the information is not subject to the platform's Privacy Policy.
Why Ramaswamy Left Google To Create Neeva
Ramaswamy highlighted the issues he had with Google Search in a June 19, 2020, New York Times article:
"The relentless pressure to maintain Google's growth… had come at a heavy cost to the company's users. Useful search results were pushed down the page to squeeze in more advertisements, and privacy was sacrificed for online tracking tools to keep tabs on what ads people were seeing."
Paid search advertisements have taken a chunk of traffic off organic search results in recent years. Based on a SparkToro study conducted between 2016 and 2018, the click-through-rate of the paid search ads on mobile devices surged by almost 70%.
There have been multiple changes to the Google search results to favor ads. For instance, the color of the Ad identifier has shifted from yellow to black which makes ads challenging to differentiate from the unpaid results. Moreover, these ads consume more space and attract users using images.
Ramaswamy wants to develop a search engine that does not need to make all these compromises, and that is the driving force behind the creation of Neeva.
How Does Neeva Use The Information That It Collects?
This platform collects a lot of data. Hence, for a platform that promises extensive privacy, what does the search engine do with users' information? The company is transparent about the information it collects and how it uses all the data collected. Neeva says that it uses the information to offer users excellent services and continuously improving their service delivery.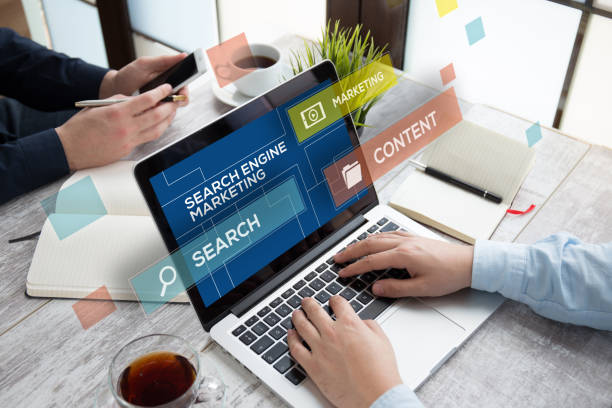 Thus, the information is used to:
Offer access to various functionalities, areas, and features of their services
Enable users to share content with others
Use the collected information for the purposes that users consent to or are disclosed to them when they give the information voluntarily
Develop, improve, operate, deliver, enhance, support, and maintain their services
Communicate with users about their account, the platform's services, and policy changes
Protect against deceptive, illegal, malicious, or fraudulent activities
Enforce their terms and conditions
Undertake extensive research for technological advancements and developments
Analyze the user's usage of the platform's services to ensure that they can find ways to enhance their client's experiences
Protect users' vital interests and comply with legal obligations. Neeva can assist with an investigation or prosecution of a suspected or illegal activity.
Although Neeva does not sell users' information and data, it may share it with different service providers who offer services on their behalf. Some of these service providers include analytics providers, IT and related services, vendors who support the provision of the services, payment processors, and customer service providers.
It may also share data with third parties to protect itself and others whenever the company gets sold, merged, or transferred to other owners.
How Is It Different From Other Search Engines?
The characteristic that sets Neeva apart is its transparency about the information it collects. Also, it gives its users total control of their browsing experiences, and what data they want to share with any person or entity at any given time.
When using this platform, the users can update or correct their information and personal data, access all their data whenever they want, and also request deletion or restrictions. The great thing about this platform is that search history is automatically deleted 90 days after it is collected.
The deletion does not apply to the users' 'Spaces' or any data that is related to the connected accounts. However, users can delete such data manually whenever they want. Notably, payment information and log-in credentials are kept for longer but solely within the search engine platform:
"as long as necessary to fulfill the purpose(s) for which it was collected, comply with applicable laws, comply with audits, and enforce our Terms of Service."
Just like Facebook, Neeva also has a minimum age requirement. Children under the age of 13 cannot access the platform without the involvement, consent, and supervision of their parent or legal guardian.
How Is Neeva Different From Google?
Google's auto-delete is set to 18 months by default, while Neeva holds information that it gathers for up to 3 months only. The new search engine says that it does not sell data. On the other hand, Google states categorically that any data that is shared with the advertisers is not personally identifiable unless the users have already given permission:
The search engine giant uses 'leading anonymization techniques' to continue offering its service while simultaneously protecting user data. Moreover, it uses differential privacy that 'adds noise' to guarantee that users' data cannot be used in any instance to reveal their identity.
It is also possible to view, manage, and download the information and data that Google collects about you across its services.
Is Another Search Engine Necessary?
In a time when Google is the most trusted tech giant in the United States, and there are many other search engines available, is launching another search platform even necessary?
It seems necessary since tens of thousands of people have already signed up to Neeva's waitlist. The platform has already raised funds to accelerate the project, which has brought the engine's cumulative funding to $77.5M, and it is valued at $300M. Neeva is still in limited beta testing and will roll out later in 2021.