Apple has been looking for ways to diversify its business model and it has its eye on a lucrative venture. For almost two decades, Google has dominated the search engine landscape without any significant competition. However, that dominance is under threat with reports emerging that Apple is ramping up and getting ready to launch its search engine.
The Financial Times recently published that Apple is now planning to attack Google. If it is true, the attack comes as Google faces intense scrutiny from the antitrust authorities. The authorities are threatening to limit the search leader's grip on the search engine sector.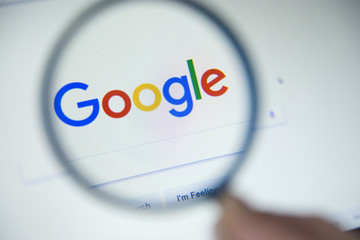 Apple has quietly beefed up its internal search offerings in iOS 14 although the default search engine continues to be Google. Currently, Google pays Apple Inc between $10 billion and $12 billion annually to be the primary search provider on Apple devices, according to The New York Times. These amounts are allegedly almost 20% of the total Apple's services revenue.
However, that deal may soon expire since even the antitrust case by the US Department of Justice may prevent its extension. The deal is one of the main factors being considered by antitrust authorities who say that such deals result in:
"continuous and self-reinforcing monopolies in multiple markets"
Ready For Showdown?
It is becoming clear that Apple is ready to launch a pre-emptive strike before the authorities castigate Google. Apple has made strong moves that suggest that it is ready to transition away from Google. Its Applebot was first reported in 2014 and it has been crawling the web since then. Reports have emerged that the bot has supposedly increased its rate of web crawling considerably recently.
Additionally, in iOS 14's home screen search algorithms, Apple has already started to link directly to different websites, bypassing Google wholly. The phone maker also hired John Giannnandrea, former Google's head of search and Artificial Intelligence (AI) leader, more than two years ago. He is now Senior VP or Machine Learning and AI Strategy at Apple.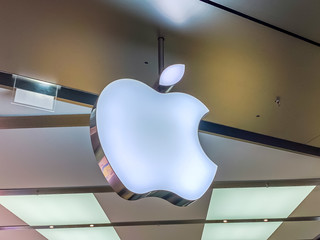 It has also been openly recruiting several search engineers. According to Bill Coughran, a former Google engineering chief, Apple has a "credible team" to "build a more general search engine".
The search engine may be already operational since webmasters are reporting increased activity from Applebot. The web crawler explores the internet in search of new sites and content to index.
Apple Inc is among the few companies that have the capabilities and resources to take on Google. Having a market capitalization of at least $2 trillion and almost $200 billion of cash in hand, the firm can turn down the money received from Google. Moreover, it can invest in the server network needed to develop a competitive and effective search engine.
Privacy Advantage
If Apple manages to launch its search engine, the platform would have a major selling point: enhanced user privacy. Over the years, Apple has managed to distance itself from competitors by emphasizing that "privacy is a fundamental human right" and "one of our core values".
Just like its competitors like DuckDuckGo, Apple may try to create a search engine that does not store any personal information nor track user activity across the web. That is easier for Apple since it is not reliant on advertising income like Google. Heavy reliance on advertising means that Google benefits from personalized data that it uses to target users.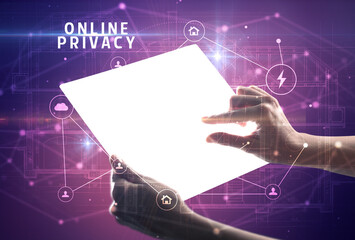 Analysts now wonder whether Apple will open up a search engine to the world or restrict its use to Apple devices or browsers' owners. That could be a major reason for potential users of the search engine to acquire iPads, iPhones, and Apple computers.
While Safari is utilized on 25% of all mobile browsing sessions, as documented by NetMarketShare, its desktop share is tiny, commanding a mere 4% of the market share. Almost all of that market is powered by the Mac platform.
Apple CEO Tim Cook, in an open letter to the users, once said:
"Our business model is very straightforward: We sell great products. We don't build a profile based on your email content or web browsing habits to sell to advertisers. We don't "monetize" the information you store on your iPhone or in iCloud. And we don't read your email or your messages to get information to market to you.".
The Future Is Still Unclear
For now, it remains unclear what shape an Apple search engine might take. It might be a Spotlight on OS X and iOS devices or it might come as a full-blown site like Google.com. It is unclear how Apple is planning to create a fully-fledged successful platform without creating a profile around a user's browsing habits.