The United States Justice Department has launched legal proceedings against Google. It alleges that the search engine company has abused its major market dominance in online advertising and searches. This case was filed in federal court in Washington DC.
It purports that the trillion-dollar company uses billions of dollars from advertisers to pay Samsung, Apple, and many other phone-makers to guarantee that Google is the default search engine on their devices. This move prevents rival search engines from scaling up and competing efficiently in the market.
Data shows that Google accounts for around 90% of all the general search engine queries in the United States, and nearly 95% of searches on mobile. According to Attorney General Bill Barr, Google does not strive to compete with others on the quality of its search results. Instead, it bought its success via different payments to phone manufacturers:
"The result is no one can feasibly challenge Google's dominance in search and search advertising."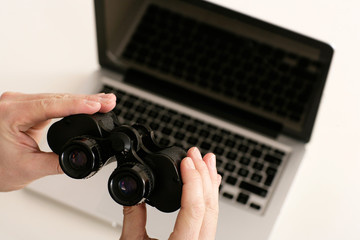 Based on the information acquired by Department investigators, there exists an internal Google analysis of restrictive agreements which estimated that about 1% of Google's Android search revenue was available to the competitors. The filing states:
"Absent a court order, Google will continue executing its anti-competitive strategy, crippling the competitive process, reducing consumer choices, and stifling innovation."
Kentucky, Louisiana, Mississippi, Arkansas, Florida, Georgia, Missouri, Montana, South Carolina, Texas, and Indiana are set to join the legal action. Interestingly, all of these states have Republican Attorneys General. While speaking to reporters, Deputy Attorney General Jeff Rosen said:
"Google is the gateway to the internet and a search advertising behemoth. It has maintained its monopoly power through exclusionary practices that are harmful to competition."
Google Anti-Trust Case Resembles Other Previous Cases
Rosen explained that most of the antitrust cases in the tech sector must move quickly to prevent damaging the next innovation wave. For now, it is yet to be seen whether the Justice Department will compel the Search Engine to change its corporate structure. Any such changes, if implemented, might break up one of the leading and omnipresent firms in the world.
This filing's request for relief stated that it was aiming for a structural relief as required to solve issues related to any anti-competitive harm. Associate Deputy Attorney General, Ryan Shores, stated:
"Nothing is off the table, but a question of remedies is best addressed by the court after it's had a chance to hear all the evidence."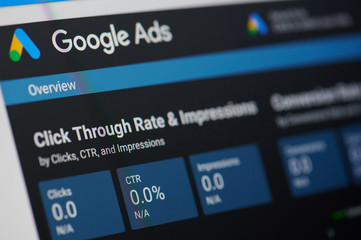 A severe outcome like the forced sale of part of Google's business may take years to resolve and will most probably involve drawn-out legal disputes. European Union regulators have already imposed multibillion-euro fines and demanded that Google changes its practices in recent years.
Nevertheless, critics were quick to say that this action has been inadequate so far. They propose the implementation of overhaul structural changes to level the playing field in online searches and advertising. In that context, the company tweeted:
"Today's lawsuit by the Department of Justice is deeply flawed. People use Google because they choose to – not because they're forced to or because they can't find alternatives."
The Defense
Based on Google's previous arguments and sentiments made by its representatives, Google is expected to argue that it faces sufficient competition. The firm is also expected to say that it has improved many people's lives through innovation.
The company is also expected to say that it has not compelled users to consider its services or prohibited them from using competitors' services. Instead, Google will argue that people prefer their services since they enjoy them.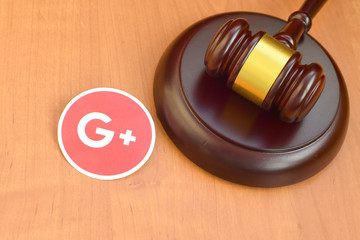 This lawsuit marks the biggest antitrust action by the US government since it got involved in a major case against Microsoft 20 years ago. On that occasion, the government discovered that Microsoft had monopolized the general PC market by prohibiting users and manufacturers from uninstalling its software.
The current accusations made against the Search Engine giant closely resemble those made against Microsoft. Experts and analysts say that this action may open the flood gates for other antitrust cases. Apple, Facebook, and Amazon are facing legal action by other US authorities over the allegedly anticompetitive behavior.
Last July, Facebook, Apple, Google, and Amazon CEOs were compelled to defend their businesses' behavior in a historic congressional antitrust hearing.