Violence algorithm is among the developments that have come with technological advancements. By description, the concept of algorithmic violence is the violence that an automated decision-making system or algorithm creates by preventing individuals from getting their basic needs.
Mary K. Anglin said:
"[Acts of algorithmic violence]not only affect the ways and degrees to which people can live their everyday lives. They impose categories of difference that legitimate hierarchy and inequality. Like structural violence, they are procedural, and therefore difficult to see and trace."
Interestingly, these algorithms are abstracted from the people and needs that created them. Hence, they occupy some sort of authority that appears to be rooted in rationality, data, and even facts as they hide all of these things.
The rise and rise of various social media platforms have provided perfect breeding grounds for the violence algorithm concepts to thrive. Previously as the search engine sector was growing, the content was king. Nowadays, with the rise of social media giants, traffic is the king and sole owner of the kingdom.
A perfect scenario of violence algorithm is the recent events that happened in the US. The attempted take over of the Capitol has also been seen to introduce a new trend in deep learning and artificial intelligence. Political actors are exploiting people for their benefits through the new strategy.
The propensity for the existence of a particular dataset that describes groups' or individuals' affinity and abilities for violence. Whenever individuals have certain similar interests, they tend to form groups where they interact and share ideas.
Strangely, it appears like many people are turning to violence whenever their voices are ignored or whenever they feel disgruntled. They follow the ideologies of the same political leaders who aim to get their selfish gains.
The Social Media Factor Propagating Violence Algorithm
Since Facebook, Twitter, and other social media platforms came up, some individuals have managed to take over and become influencers on them. Such individuals have managed to attract millions of followers who sometimes believe everything that they tell them.
For instance, before President Donald Trump's official Twitter handle was pulled down, he had over 88 million followers. Such individuals have discovered that there is strength in the digital world and have gone ahead to exploit violence algorithm strategies for their gains.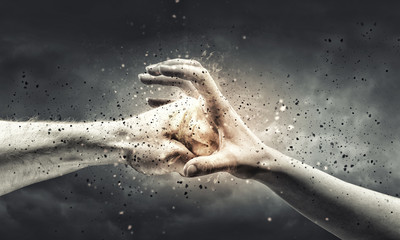 Others have used the same platforms to advertise their products and services to followers from around the world. The massive traffic they command is thus used inappropriately sometimes.
With massive traffic, brands come in aiming to advertise their products and services to the many people who engage on a specific platform. The more the traffic available on a particular platform, the more money that the brands need to advertise on these platforms.
Social media celebrities have come up and they are making lots of money through various endorsement deals. At times, regulators and authorities have claimed that social media giants are using various illegal methods to gain a monopoly in the fields in which they operate.
Google was accused of paying huge amounts to gain a monopoly in the supply of their services to all Android devices which have suffocated competitors targeting the same market. Whenever a few individuals and entities have such absolute powers, cases of violence algorithm seems to increase.
There Is A Silver Lining
Most of the tech giants have an accumulation of data that comes up with a profile that accurately represents and describes the personality and individuality of every user. Data algorithms that power the platforms normally project and know individual needs and browsing habits.
With such capabilities, tech companies can determine how users think and respond to different stimuli. Strangely enough, some benefits come with this strategy of data operations.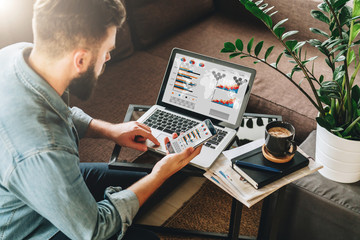 Brands use such data analytics to predict how people and groups act towards various factors including color, sound, phrases, words, and much more. Thus, they come up with the best ads that attract users to their brands, in turn, turning leads into returning customers. Digital advertising has, therefore, helped in the creation of strong virtual economies.
The Downside
Although online advertisement has created a multi-billion dollar economy, some companies are taking their advertising activities too far. For instance, Chinese internet firms have allegedly been violating users' rights by misusing personal data. In some cases, they 'bully' people into promotions and purchases as highlighted by a government-backed consumer association.
The statement published by the China Consumers Association (CCA) never named any firms. Nonetheless, it comes as Beijing increases its scrutiny of technology behemoths, reversing a previously laissez-faire approach towards its massive internet sector. The association stated:
"Consumers are being squeezed by data algorithms and becoming the targets of technical bullying."
Authorities now want companies to stop using their systems to scan and collect consumers' data and later offer them targeted price ranges for goods and services based on the collected data.
Notably, CCA believes that some form of the algorithm was used to spy on people's internet use. The same algorithm is then used to send targeted promotions and ads to the people which deprive them of choice.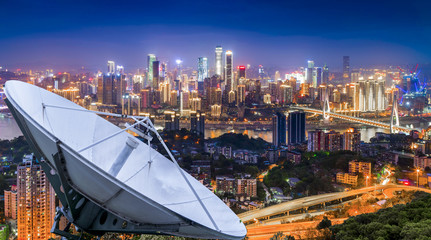 In the same manner, unscrupulous individuals and entities use violence algorithm mechanisms to target like-minded people and send them information that may become detrimental to the general public whenever they decide to execute what they are urged to do.
In the case of the Chinese companies, some of the promoted products and services were perceived to violate the law and public order and good customs, according to CCA. Their statement read:
"Consumers' values and moral concepts may even be distorted by algorithms and become 'playthings' in the hands of platform operators."
In December 2020, China published draft rules aimed at abolishing monopolistic behavior by internet firms. The move marked Beijing's first serious regulatory move against the growing industry. The Asian country also warned the internet firms that they should prepare for increased scrutiny and laws. In the process, it fined and launched investigations into deals featuring Tencent Holdings and Alibaba Group.
Interestingly, the Chinese state media have become quite vocal about infringement of consumer rights by the tech firms. Last September, the state broadcaster issued the results of a poll that showed around 75% of the respondents think that they had got unfair treatment when they made purchases online.
Cryptos And Bitcoin May Offer Solutions
Violence algorithm mechanisms seem to thrive in the centralized world. Furthermore, many of the major internet companies manage to gain a monopoly in the sectors within which they operate due to the centralized nature of the internet. It means that decentralization may offer solutions to the growing challenges.
Bitcoin and other cryptocurrencies are decentralized in nature. Nobody can gain a monopoly over them easily. Thus, if they manage to gain mass adoption, they will resolve many issues that are affecting the internet space currently.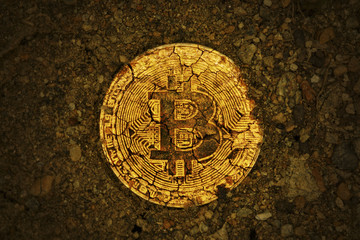 As opposed to the dollar and other fiat currencies that are expected to encounter hyper-inflation due to the trillion-dollar COVID-related stimulus packages, Bitcoin and other cryptos have maintained their inflation rates at low levels. That could be the main reason why more institutional investors are buying into bitcoin seeking to hedge their value against the current health and economic crises.
Bitcoin is gaining more value and many believe that it is just a matter of time before it joins gold as a haven asset after the market matures and gains stability.