Google has fought legislation multiple times in the past aiming to avoid paying a fair price for news media firms' content. The tech firm's Senate testimony proves how far it is prepared to go resist any form of real regulation.
The search engine's testimony to an Australian Senate committee on January 22, 2021, threatening to suspend its search services in Australia is worrying for everyone who cares about democracy. This marks the latest escalation in the worldwide effort to regulate how large tech firms use news content to enhance their advertising businesses.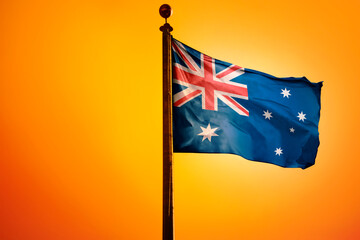 Some countries have tried to resolve the relationship issues between traditional media and social media platforms using copyright law. But, Australia considers it to be a market distortion that needs more fundamental intervention. If it is left unchecked, it may have a catastrophic effect on the news media platforms around the world.
The News Bargaining Code
The news bargaining code is the product of an exhaustive 18-month process that is driven by the competition regulator. This bargaining code would need Facebook and Google to negotiate a viable price for the use of different news content.
That issue and legislation are currently on the floor of the Australian parliament, where a designated Senate committee is accepting final submissions from all interested and affected parties. The Google issue elaborates what has been a gradually growing threat that a binding code would not be tenable.
Notably, Facebook also reinforced its earlier threats to prevent Australians from sharing news. While Facebook and Google allege that they are ready to value news, they want it to be on their terms via private negotiations. In such an arrangement, the tech firms will have an upper hand, since there will be no official bargaining infrastructure that they will be compelled to submit to.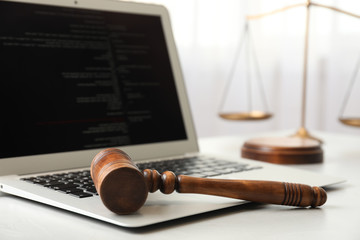 The search engine firm has started deleting news from some of the users' accounts in what it calls an 'experiment.' However, the move seems to be a premonition for a widespread purge of news content from searches.
All this has come up at a time when credible news and reliable public-interest journalism is highly critical. Accurate and timely information is necessary mostly during crises like last year's Australian bushfires and the challenges arising from the ongoing COVID-19 global health crisis.
As seen recently, disinformation online by exploiting violence algorithm has resulted in real violence and harm following the insurrection in the US capital. By pushing back that hard, Facebook and Google have put the code to the level of a test of democratically elected representatives' ability to make laws and govern.
Google Maintains That The Law Is Detrimental
Big tech companies' lobbying efforts and prowess have been keenly calibrated after they managed to recruit two internet heavyweights. The inventor of the web, Tim Berners-Lee, and the "father of the internet" who became Google executive, Vint Cerf made their submissions to the Senate inquiry.
These individuals asserted that the new laws would undermine the ethics of the free and open web that they invented where content is readily available for everyone. They said that the distribution of information on the internet should remain fair and democratic without any particular platform or service provider enjoying an unfair advantage over the others.
That beautiful and naive version of the internet was the one that everyone signed up for but it no longer exists. Facebook and Google have come to dominate the internet that Berners-Lee invented 20 years ago. Google enjoys a monthly audience of around 19 million while Facebook has 17 million users per month in Australia alone.
Most Australians believe that Facebook and Google are the 'internet' or the primary gateway to it. Australia is not an isolated case since even the US government has previously filed anti-trust lawsuits against the duopoly. The search engine giant insists that it wants a democratic web but it is ignorant in its integral role in destroying it.
The two tech behemoths are not worried about the 'free and open' internet. They are worried that Australia is championing what might turn into an international precedent in paying for content. If they succeed, many other countries around the world will file for surge privileges too.
Impact Of Pulling Google Search From Australia
The implications of pulling Google Search services out of Australia might be huge. However, some questions remain unanswered. Is the company planning to block the whole Google ecosystem in Australia? What will happen to other services like Gmail, Google Docs, and Google Maps?
But, what the internet firms' threats show is that they do not care about freedom and liberty. Instead, they put their commercial interests ahead of most of the democratic processes of the countries that they operate in. The interesting bit about the stand-off is that all Australian politicians across the partisan divide are united in supporting the code.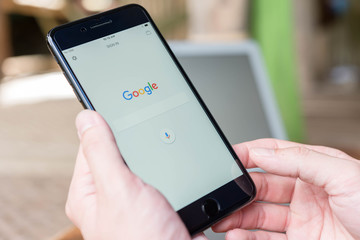 While the prime minister pushed back, later on, the dynamics of multi-national corporations dictating terms to elected leaders can unify them. By pushing extensively, Facebook and Google have pushed the code to test whether democratically elected leaders can govern appropriately.
The internet firms have cornered the Australian government and now the government needs to reject these bullying threats and uphold the code. If the government fails to do that, it will surrender the people's democratic processes to the tech giants. That is how far Google is willing to go to resist real regulation.
The Story Is Different In France
Google acknowledged that it will start paying French news organizations for it to use their content in Google News. The move comes after a ruling by the French Competition Authority in April 2020 that discovered the company's activities had harmed most of the French news organizations.
A translated version of that 2020 decision said:
"Google unilaterally decided that it would no longer display article extracts, photographs, and videos within its various services, unless the publishers give it to them, free of charge. In practice, the vast majority of press publishers have granted Google free licenses for the use and display of their protected content, without negotiation and without receiving any remuneration from Google."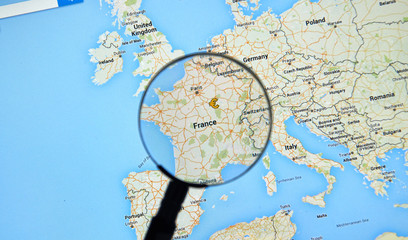 The French authority compelled search engine to find a fair method of compensating French news companies and that is what Google announced. Google published an announcement on their French blog which reads:
"This agreement sets out the principles according to which Google will negotiate individual license agreements with members of the Alliance whose publications are recognized as 'Political and General Information' while reflecting the principles established by law. …and will open access to News Showcase, a new press publications licensing program recently launched by Google, which will give readers access to rich content."
The search engine company is set to negotiate a license with every news organization in France and the payments will be based on agreed-upon metrics like the number of subscriptions and the amount of daily traffic that a news organization enjoys.
Google News Showcase
The Google News Showcase is a strategy that will be used to pay news organizations to license their content. That will include paying for access to some or all of the paywalled content depending on the subscriptions. Paywall content is the content that is available to the readers who have paid subscriptions.
Here is how Google described News Showcase in June 2020:
"Where available, Google will also offer to pay for free access for users to read paywalled articles on a publisher's site. This will let paywalled publishers grow their audiences and open an opportunity for people to read the content they might not ordinarily see."
The search engine has been working actively with its publisher partners on this product that is scheduled to launch first on Google News and Discover.