Social reputations are the next milestone in social media interactions. With the rise of decentralized social media platforms, the inclusion of social reputations is inevitable.
Recently, decentralized social media platform discussions.app launched Aura its decentralized social reputations app.
E-Crypto News caught up with Jacques Xu, Co-Founder at Discussions.app.
Here is what he had to say.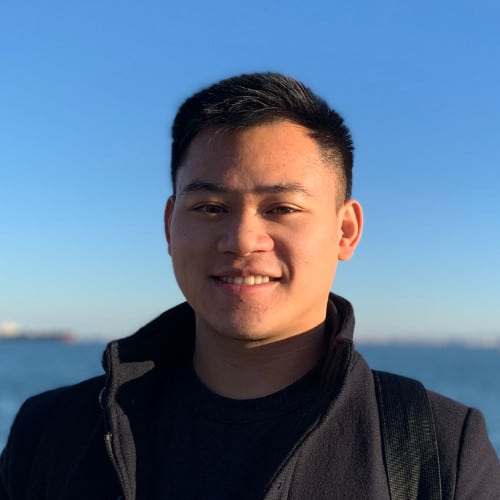 E-Crypto News:
Congratulations on the launch of the Aura social reputations system! What's next for Aura?
 Thanks! The goal of Aura is to align the incentives between the developers and users, as such, we'll be working with partners to integrate Aura into their projects and ensure users can have a seamless dapp experience.
E-Crypto News:
Aura is a tokenization reputation system that rewards users based on a few different metrics, and together provides an overall picture of what the user is like, without having to disclose personal identifying information to developers.
E-Crypto News:
 Aura is an open standard that provides a baseline decentralized reputation of users so that dapps can allocate resources appropriately and other users can determine with reasonable certainty how genuine a user is likely to be. Dapps may choose to furnish users with independent AURA scores based on bespoke criteria or may decide to use the AURA score a user earned from another well-regarded application. 
E-Crypto News:
Are we seeing a shift from central reputation scoring to a decentralized basis? How will such a scenario work? Please give us a practical example.
 Yeah, for sure, reputation is a pretty abstract, fuzzy concept. While open source decentralized software comes with an expectation of transparency, the traditional approach has always been opaque to some degree. From Credit ratings, advertising metrics, to SEO related rankings most of the time analysis involves a great deal of trust. AURA changes this with radical transparency of the underlying rules while allowing users to remain as anonymous as they wish.  
E-Crypto News:
What are your plans for Discussions.App in 2021? What steps are you taking to ensure the adoption of decentralized technologies?
It's easier to get complacent once a project is somewhat stable, and grows steadily, which is where we are now. But this is actually the most dangerous time period because we know for a fact that our competitors aren't making incremental improvement. That said, we've been going back to the basics and really digging deep and asking ourselves what we've learned about what the users want. So we'll be rolling out a site redesign that provides a cleaner more logical login flow, updated moderation controls and a focus on community building that solves the problems typical of subreddit/guilds and other content fracturing schemes which seem to always lead to moderation abuse. The other focus that AURA helps move the needle on is getting content creators paid. We have long been wary of systems where governance and payment are linked, and believe that empowering creators to monetize their presence online starts with preserving their agency within the process and keeping them firmly in control.
E-Crypto News:
How can social reputations improve interactions? What's the drive behind social reputations?
There are two things we consider when building the AURA system. The first is how can we continue to offer our users unfettered access to the best of blockchain while scaling to meet the needs of millions of users. AURA provides a mechanism for us to determine the level of resources a user is entitled to. The second consideration is from our users perspective. When interacting within an aura enabled environment users can gauge how genuine other users are without having to know any personal details about those users.
E-Crypto News:
How has your experience been with Telos? What are the best highlights of your relationship with the Telos Blockchain?
It's been a joy. The Telos community is one that is full of positivity but also open, transparent and honest. We've been able to tap into their worker proposal system to access additional funding that helped us accelerate our development. The process also showed us just how active and engaged the Telos community is in the governance of their blockchain. A rarity and a critical asset in the long term viability of any decentralized community.
E-Crypto News:
What are your plans to increase the adoption of Discussions.App across the board?
As Discussions grow, we'll start to focus on attracting an audience that is outside of crypto. While crypto will be where our heart is, the main goal of the vast majority of the users want to socialize, and we'll work to ensure the content and tools available on the platform will facilitate those social interactions without being hindered by any of the complex back end blockchain infrastructure.
E-Crypto News:
Considering the recent positions of centralized social media platforms, what are the implications of the control of free speech on your platforms? 
We're at a cross-road, and ensuring free expression and open exchange of ideas cannot be trusted to any one person or corporation, hoping they will 'do the right thing.' The right thing is to make sure that this freedom is enshrined in code, and information is allowed to spread regardless of who the originators are. It is not our role to be censors, and it is not the role we'll take.
E-Crypto News:
With the given considerations of free speech in mind, how would you govern Discussions.App to guard against illegal and criminal content?
 Illegal and criminal content as determined by US law will not be hosted by the discussions.app node. As more nodes join the network, there will be other jurisdictions which will have different standards. The purpose of discussions.app is not to circumvent legal systems but to provide transparency around what is being censored and by whom.