Clubhouse is an exclusive invite-only social networking app that has integrated talkback radio, conference calls, and Houseparty. The social network was created by Rohan Seth and Paul Davison. It was launched in March 2020.
Inside this app, users find virtual rooms where they can enter to listen to or participate in conversations on various topics. Users can also create a room on a specific topic, themselves.
What Is Clubhouse And How Does It Work?
This social networking app based on audio-chat lets users listen to interviews, conversations, and discussions between interesting people on different topics. It functions like tuning in to a podcast but live and with an extra layer of exclusivity.
Up to today, Clubhouse is an invite-only. It is impossible to download it from the app store and create a functional account. Just like in the real-world country or yacht club, members must be invited to join by existing members. Thus, it seems to be real-world elitism taken into the virtual space.
Whenever a user joins, they can choose a topic of interest including books, health, business, or technology. The more information that a user gives the app about their interests, the more individuals and conversation rooms the app will recommend them to join or follow.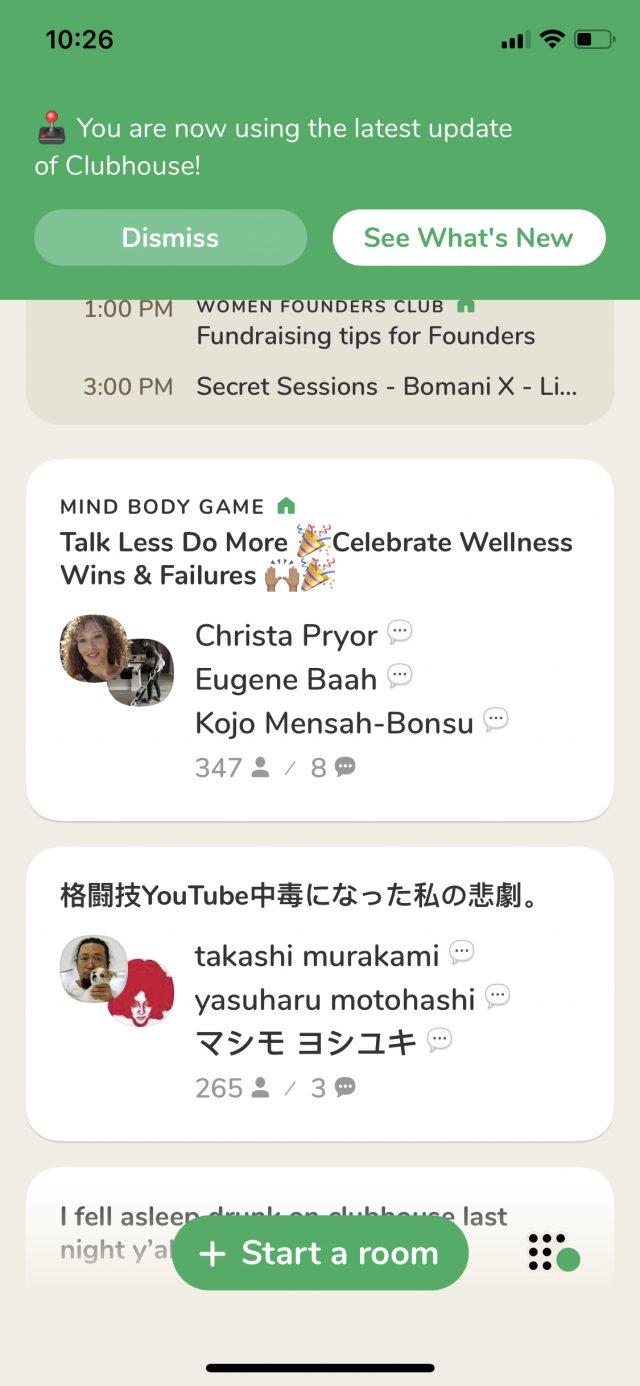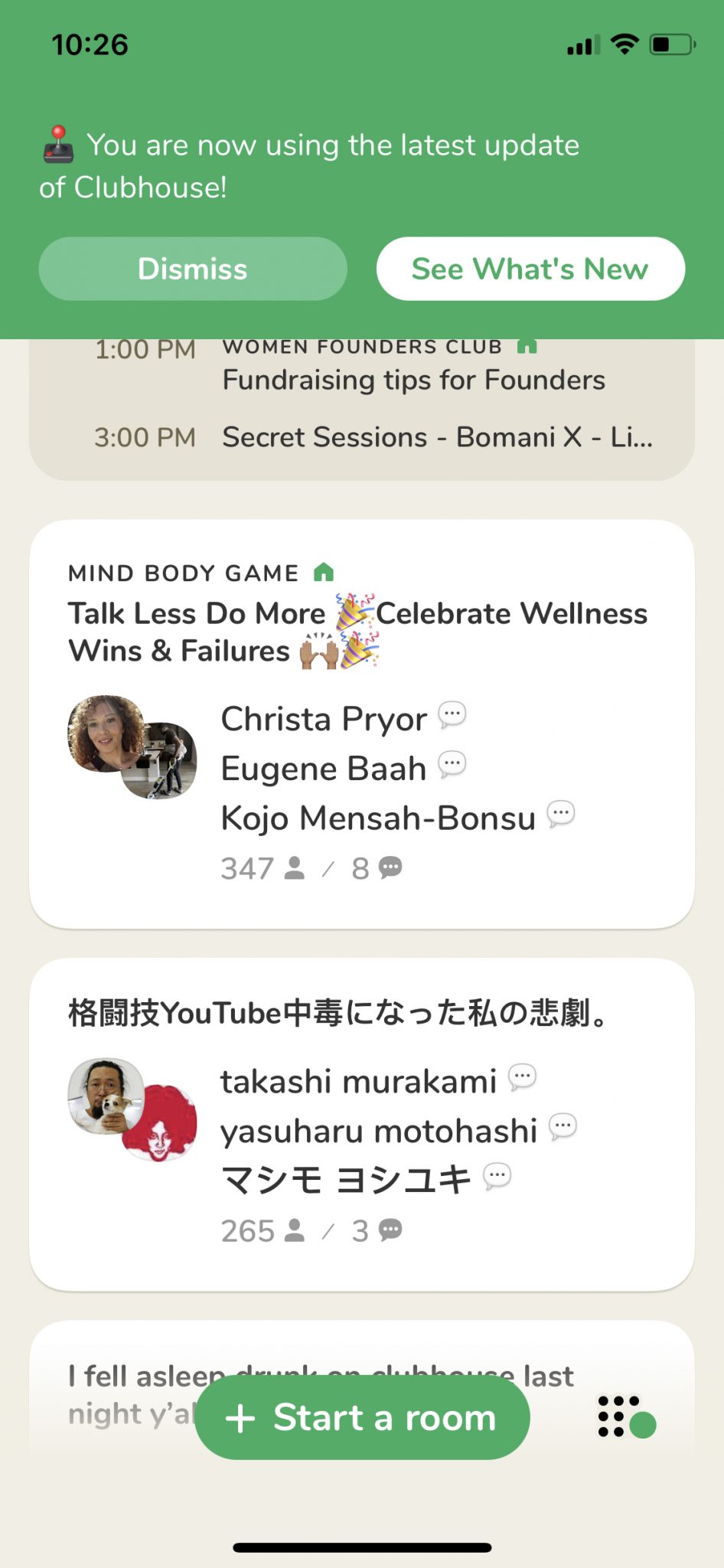 The conversation room resembles a conference call. However, a few people do the talking while many others listen in. Once the conversation is over the room is closed immediately. In the case of Twitch, the live-streamed videos remain on the platform for people to return to later and watch.
But unlike Twitch, the live audio-chats had in the conversation rooms disappear. Nonetheless, that does not stop Clubhouse users from recording these live conversations. For example, one YouTube user was live-streaming a conversation room launched by Elon Musk.
How Does The App Operate?
Clubhouse's main page, dubbed The Hallway, has various features. When users get on it, they can scroll through all the rooms that are live at that given moment and join any of those that they might be interested in. After entering, one can listen or raise their hand by tapping a button if they have something to say.
A moderator in the room then allows the user who raises their hand 'on stage' permitting them to talk. Users are also allowed to form and join Clubs within Clubhouse, which the platform describes as "interest-based groups."
Clubs can then do different things including starting rooms within the club and hosting events. The app is also designed with a calendar that shows all upcoming events and sometimes it could be a discussion of a movie or a talk about mental health. If a user sees something that interests them, they can set a reminder notification.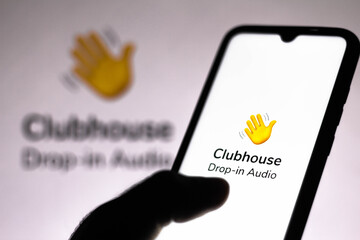 How To Get A Clubhouse Invite
To join this social media network, an existing user must send an invite from their app giving the new user access to set up an account. Once they are invited, the invited person sees a link that is texted to their phone number. The link directs the user to a sign-up page in the app.
Nonetheless, the Clubhouse users cannot just send an invite to any person that wants to join the platform. At first, the existing users just have two invites available for them. Through a recent blog post, the creators of this app have said that their 2021 target is to complete the app's beta stage. Once that is done, they will eventually "open up Clubhouse to the whole world".
How Is Elon Musk Linked To The App?
Clubhouse was launched in March 2020 and by May 2020, it had around 1,500 users and was valued at around $100 million. Earlier this month, the social app burst onto the mainstream space when Elon Musk hosted an audio-chat on Clubhouse with Robinhood CEO Vlad Tenev.
That event had maxed out the app conversation room limits and was even live-streamed to YouTube. It propelled Clubhouse to the top of the startup charts and resulted in a massive scramble for invitations. The Clubhouse platform had 2 million users as of February 1, 2021. The platform announced upcoming new features including tickets or subscriptions and tipping to pay creators on the app directly.
The app company is now valued at $1 billion after raising new funding since its launch. It is now considered a Unicorn startup joining the likes of Uber, AirBnb, and SpaceX. Demand for membership on the platform is quite hot which has made a market for them grow on platforms like eBay, Reddit, and Craiglist. Invitations are even being sold in China on Alibaba's second-hand market place Idle Fish.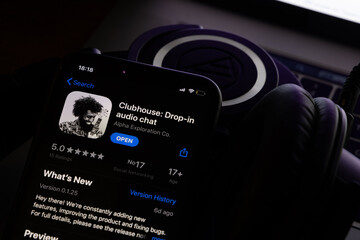 Musk summed up Clubhouse's appeal during his chat with Tenev. He mentioned that "context switching is the mind-killer". The idea comes that when the users are logged into Clubhouse, notifications are disabled and they can focus on a topic at a time.
Why Was The App So Popular In China?
The value of this app extends beyond its exclusivity. Clubhouse managed to fly under the radar of the hawkish eye of China's firewall for many months, unlike other social media networks like Facebook and Instagram. Clubhouse succeeded despite all the suppression, censorship, and government control that exists in China.
The social media app became quite popular in recent weeks and it attracted lots of Chinese users and gave them a rare opportunity to "binge free expression". Chinese users managed to engage in discussions on topics that are always blocked on the mainland including Hong Kong, Xinjiang, and Taiwan.
According to a Quartz report:
"Chinese users, largely tech investors and professionals, are using the space to talk about topics that would otherwise be censored back home, such as democracy."
Several e-commerce sites in China were offering the hopeful users of Clubhouse the opportunity to buy invites. On platforms like Taobao and Xianyu, invite codes were sold for 150 – 400 yuan ($23 – $61).
Nonetheless, as of February 8, 2021, Clubhouse has been blocked inside China.
Is Facebook Building A Product To Rival Clubhouse?
Facebook has a history of cloning its competitors and it has reportedly started creating an audio chat product that is similar to Clubhouse. Sources familiar with this matter say that Facebook aims to expand into new forms of communication.
For some time now, Mark Zuckerberg has been interested in audio communication forms and he appeared in the Clubhouse app to chat about augmented and virtual reality. In that context, top Facebook executives are believed to have ordered employees to develop a similar product. Anonymous sources familiar with this matter said that the project's code name could change.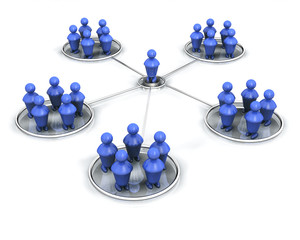 Emilie Haskell, a Facebook spokeswoman, commented:
"We've been connecting people through audio and video technologies for many years and are always exploring new ways to improve that experience for people."
Facebook has been breaking into new technologies and chasing other mediums that have attracted users, especially young audiences. Zuckerberg acquired WhatsApp messaging app, the Instagram photo-sharing site, and the virtual reality company Oculus when all of them were just start-ups.
The social media giant has also copied ideas and features from Snapchat, TikTok, and Zoom aiming to stay ahead of its competition always. Will it manage to come up with a strong competitor for Clubhouse that will offer exclusivity experiences?