Gaming tokens have entered a new paradigm. One where they can be viewed by regulatory authorities as non-securities.
This feat was achieved recently when the United States Securities and Exchange Commission (SEC) sent a no-action letter to Together Labs (formerly known as IMVU) confirming the VCOIN status as a non-security.
To add icing to the cake, VCOIN recently launched, and many viewed this launch within the gaming space as a big plus.
E-Crypto News reached out to Nancy Beaton, Vice President of Strategy and Blockchain at Together Labs to understand a few things about this. Here is what she had to say.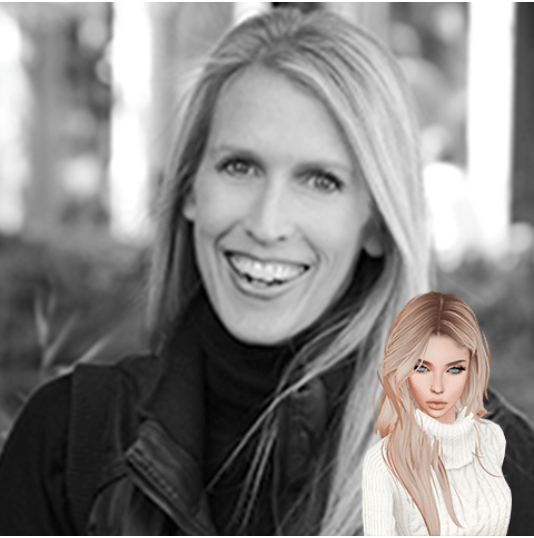 E-Crypto News:
Congratulations on the successful launch of the VCOIN token! Now, what can we expect next for the VCOIN token?
Thank you, we are excited! It was a long process over the last two years and has now taken flight in the market, only 60 days after the SEC No-Action Letter was received.

As for what is next, you can expect us to drive adoption and usage in the IMVU Metaverse as our primary goal, then attract non-IMVU users to provide services inside the platform as a way to demonstrate a new way to earn value in the metaverse.

From there, the goal is to scale and broaden the service-oriented use cases. With VCOIN's unique ability to be transferred off of the IMVU platform and its consistent pricing, we believe that users will realize its value in IMVU and with other users in other spaces.

VCOIN is designed to unlock the full potential of Together Labs' metaverse economy. Today, we have a robust digital goods economy that generates a high velocity of 14 Billion Credits exchanging hands each month on IMVU.

These Credits are currently used to  buy digital goods, given as gifts or awarded for services provided. For the Creators of those virtual goods, they have a path to compensation through our royalty program.

But, imagine a personal shopper, wedding officiant, room host or DJ that builds and provides immersive experiences on IMVU.

Currently, these providers – or "Producers" as we call them – can only be compensated in Credits that are locked on the platform.

Through the use of VCOIN, these providers can now exit the IMVU platform to earn real value that can be redeemed for real money and used in the real world.
E-Crypto News:
2. Congratulations on the IMVU rebranding! What is the rationale behind the rebranding? What are the benefits to be gained from the recent rebranding efforts? 
With IMVU's exponential growth in recent years, along with the launch of VCOIN, and development of WithMe, a new social platform we are launching soon for teens, we have rebranded and brought all of these products under one roof.

Our new parent company, Together Labs, reinforces our commitment to providing virtual spaces in which users can connect, play and earn.
E-Crypto News:
3. How can users use the VCOIN token in the Together Labs gaming metaverse?
VCOIN is built right into the product.

To buy VCOIN, users enter a credit card, which is easy because there is no KYC or bank account required just to purchase VCOIN.

Once the purchase is complete, it is automatically deposited into their IMVU Wallet — a process similar to how they buy IMVU Credits today.

To send VCOIN, users simply select a friend, someone in the same room or search for another user and click "gift".

Users can then pick a predetermined amount of VCOIN or enter in a specific number and hit send along with a personalized message.

The VCOIN is automatically deposited in the recipient's wallet. All recipients of VCOIN can transfer it off the platform and convert it to cash.
E-Crypto News:
4. Are we looking at a shift towards Cryptocurrency token usage in gaming metaverses? Please tell us the reasons for your answer. 
Absolutely and for two reasons:

First, many gaming metaverses, today, deliver only part of a full virtual economy. Most have captured, nurtured and monetized the virtual goods market — it is not uncommon to be able to buy shirts, swords, furniture or other goods.

But that is where it stops. There is little to no ability to create commerce or transactions among peers and unleash the service side of the economy, which we know in the physical world is twice the size of the goods market.

Second, many gaming metaverses rely on a game-based credit system that carries no value outside of that game or world.

And, we know there is no way to value these credits outside of their respective worlds so access to seamless transactions between users is impossible.

VCOIN solves this. VCOIN is designed for the Metaverse. It helps create a comprehensive economy by enabling easy peer-to-peer transactions with a frictionless way to convert those earnings to fiat.

It also holds consistent value so users across platforms can transact with a known store of value.
E-Crypto News:
5. What are your thoughts on the current explosion in cryptocurrency prices?
People are starting to see digital currency weather some financial storms and "prove" itself and, at the same time, there has been a jump in the number of Institutional investors getting in the game in a big way.

This makes more people jump in and many are large firms with big dollars.
E-Crypto News:
6. As per regulation, how do non-security tokens work? Are there any limits to how the process can help the cryptospace?
The key for VCOIN as a utility token, is delivering on its promise of intended use. The flip side of this is ensuring it is not viewed as any sort of investment vehicle.

We are very clear with our users about this. We also have put some limitations in place that will in no way negatively impact our user experience, but will deter those that want to attempt to use VCOIN for something other than its intended use.

Examples might include purchase limits, exit limits and conversion limits. But again the limits are far above what the average user would need and are there to deter misuse.
E-Crypto News:
7. Are we going to see any more surprises from Together Labs? Care to spill the beans?
While I can't spill the beans, maybe a few hints…we have hinted at the coming WithMe platform, which will be another virtual space building further on our mission to connect users; now that we have VCOIN in market we will be launching new offerings that leverage that token and potentially new offerings in the crypto space…who knows? Stay tuned.
E-Crypto News:
8. Do you have any plans to launch an independent gaming blockchain in the future? Please tell us the reasons for your answer. 
There is no doubt that Together Labs will take advantage of its unique position where blockchain and the metaverse meet.

There are few, if any, entities that have this type of expertise. Our first priority right now is the success of VCOIN; we are working to drive users and usage everyday – as we fully believe that we will have one of the largest and most truly used digital currencies in this space.

And, while right now a layer one independent blockchain offering wouldn't be the next step, we do fully expect to launch new offerings in this space.
E-Crypto News:
9. How can players within the Together Labs ecosystem acquire their tokens? How can they convert those tokens to fiat?
We believe there will be a "pull-through" from service providers requesting VCOIN for the services they perform on the IMVU platform. Room hosts, DJs, personal shoppers, and others can request users give them VCOIN to access these services.

With just a few clicks, users can search for an avatar or click on an avatar in any room and "gift" VCOIN to that user's wallet. Recipients continue to earn VCOIN and can choose to transfer it off the platform and convert it to cash.

To convert, users simply click transfer, create a wallet at Uphold (our infrastructure provider) and move the VCOIN to that wallet. Once in that wallet, users can request fiat and it is deposited in that Uphold wallet.
E-Crypto News:
10. Are we seeing a future where virtual economies will become just as important as real ones? Where do you think we can draw the line between real economies and the virtual ones? Or is there no line? Please tell us the reasons for your answer. 
Yes, if fully unleashed and allowed to flourish with digital currencies such as VCOIN, virtual economies will be just as important as real ones.

Users' lives interchange between their virtual and real worlds, globally, and the value they earn should seamlessly interchange as well.

We already know Creators and developers to earn meaningful money through the creation of virtual goods, and now service providers can as well.

These earnings can be converted into real money to pay rent, buy goods and services in the real world.
E-Crypto News:
11. Where do you see gaming metaverses in the next decade? 
The future Metaverse is envisioned not as  multiple companies running separate worlds, but rather one, cohesive and seamless universe where users can frictionlessly go from one world to another and the value they have goes with them.

In this type of future Metaverse, digital currencies like VCOIN offer the promise of a transfer of value from one platform to another.

Or at the very least an easy way to understand the value and transact in that value among peers.
E-Crypto News:
12. How did you get involved with cryptocurrencies and their underlying technologies?
My sweet spot is building digital businesses. Starting in the early wireless data days, to co-founding start-ups to advising new start-ups I have always been drawn to tech, new development and growth markets.

I was already following and dabbling in the crypto space prior, but formalized that coming aboard Together Labs to operationalize and launch VCOIN.

For the past two years, I have been dedicated to the strategy, regulatory, product and now go-to-market for VCOIN.
E-Crypto News:
13. Do you think cryptocurrencies can change the world?
I think empowering people with the tools to have more control over their well-being – whether health, financial or otherwise – can change the world or at least a small piece of it for these individuals.

Cryptocurrencies, and specifically VCOIN, empower users to become earners and give those earners more control over their earnings.

That can be powerful and empower people to have the ability to change their corner of the world.

On a grander scale decentralized offerings can bring a lot of benefits to a lot of people that might not otherwise have access.
E-Crypto News:
14. Will the peer-to-peer economy be responsible for the economic recovery post-COVID?
I believe in general the P2P economy is giving a tremendous boost to both individuals and the economy.

More and more people have side hustles (the gig economy is here to stay), young people are starting businesses in middle school, out of work folks are almost forced to create opportunities.

This new "gig" economy can contribute meaningfully to an individual's financial health, and we know when individuals feel secure they participate further in the general economy.

We know this can be the same in the virtual world. We already have thousands of Creators that earn real dollars and now, with VCOIN, can allow service providers to do the same.

Now those earners can bring that value off the platform and use it in the real world. So we definitely believe that P2P transactions are good for any economy.
E-Crypto News:
15. How can innovation drive economic recovery? Can gaming metaverses stimulate the kind of innovation that can drive economic recovery? Please tell us the reasons for your answer. 
Innovation can deliver more output with less or equal input — leading to the production of more goods and services.

Innovation within the Metaverse can unlock a more productive and higher velocity economy, yielding higher economic growth.

VCOIN is one such tool that users can leverage to innovate. We are already seeing the ability to earn and control those earnings is driving more services, more marketing of services and more peer-to-peer engagement on the platform.

This increased engagement will lead to higher transactions and economic benefit to all the parties.
E-Crypto News:
16. Can you just mint and burn VCOIN tokens? How does the demand and supply process for the tokens work?
We initially minted 12.5 billion VCOIN. We have an open mint based upon the supply and demand of VCOIN.

The governance around this is managed by Together Labs as we monitor usage both on and off the platform.
E-Crypto News:
17. If you had three wishes for the gaming metaverse and a genie who could make that wish come true, what would they be?
Unlock the full potential of economies across various platforms

Create a seamless Metaverse where users can travel and transact freely

Have the regulatory clarity and ability to push the market even further