TikTok users are soon going to enjoy more services including buying goods in the app, according to the Financial Times reports. The social media platform is reportedly preparing a live-streamed shopping feature that might be similar to QVC for generation-Z.
By rolling out several new features including product catalogs and Livestream shopping, TikTok is getting deeper into e-commerce. The video app that is owned by China's ByteDance said that the new shopping feature resembles the traditional TV shopping channels, but for mobile.
Users can acquire products with several clicks after watching a quasi-informercial. Although some of the social media apps have gradually added some in-app shopping features, conventional TV shopping platforms like HSN and QVC have been shifting to digital video commerce for years.
That shift has added to their popularity enabling them to stand the test of time in the technologically advancing world.
TikTok's other e-commerce features include a feature that enables users with a huge following to link to products and earn some money off sales.
Also, there is a tool that enables businesses to display catalogs. TikTok said that it wants to explore several new tools like catalogs and product links.
But, the video app company did not reveal its plans for the live-streamed function.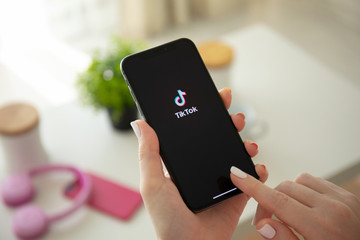 Lan Nguyen from TikTok's Global Communications said:
"We started previewing ad products that we will be focusing on more in 2021, and supporting our e-commerce ecosystem with more advertising solutions is a priority."
The new features scheduled to roll out later this year come after months of efforts for the social media platform to move into e-commerce. Data acquired from BDO indicates that companies are aiming to invest more money in social and mobile commerce to increase their online revenue.
In 2020, the video app launched its "TikTok for Business" marketing platform. In October, it joined hands with Shopify to give sellers the ability to use the video app to run various ad campaigns. Shopify is a platform that lets small businesses market their products and services to attract customers online.
Some months later, TikTok partnered with Walmart enabling users to buy products in-app without having to leave the platform. Users have already managed to sell their products successfully through TikTok. This platform is top among its competitors in increasing brand awareness among young people.
Users like used clothing retailers, artists, and slime sellers have managed to sell their items on the mobile app. They have also increased sales and boosted the number of their followers through video advertising.
UMG Licensing Deal Enables TikTok To Increase Innovation
In September 2020, TikTok was combating a presidential ban in the United States. As of February 8, the app is hosted by Oracle and has global licensing deals with Warner Music Group, Universal Music Group, and Sony Music.
After a surge in adoption during the pandemic and an increase in weekly active users, which more than doubled from Q4 2019 to Q4 2020, TikTok cannot be ignored in the entertainment space.
Many label partners have now come on board to "experiment with exciting new features." In that context, a major catalog is now available for the platform users to utilize the app. TikTok is now believed to be shifting from a YouTube-Esque, "innovate first, apologize later" copyright strategy to that of a significant music industry partner.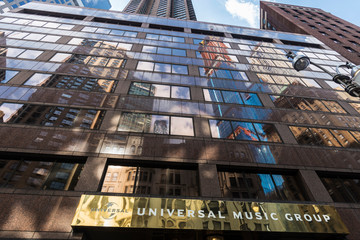 This information makes sense since, in the last year, more than 70 artists broken on the app have gone on to sign label deals including Nathan Evans, the Sea Shanty instigator. According to a statement by UMG, TikTok is also trusted to offer fair remuneration to artists, and it is intended to operate as a partner in introducing legacy music and breaking new acts to different audiences.
That is a far way to come in just a year. But, TikTok's gain is more than just a story of individual success. This growth is a sign of the next era of digital social innovation. Western music monetization structures and models have faced challenges with subscription service.
On the other hand, TikTok has got a breakthrough with the Asian models of fan monetization, as evident from the willingness of labels to partner with the platform. The world is moving into a digital-first saturated attention economy.
The competition will become more ferocious in the digital world. Thus, it is important to have a stable model that can sustainably and continuously reward creators without the traditional worries of churn and free versus paid models.
Furthermore, the general social media space in the West appears to have been stagnating. Twitter and Snapchat are yet to innovate any significant features since the first few years of their growth to prominence. Twitter even somehow bet on the wrong project when it acquired Vine. Vine was a short-form social video app similar to TikTok that Twitter acquired in 2013 but then shut down almost immediately.
On its part, Facebook has primarily focused on advertiser-centric innovation. Currently, it is the dominant social media network with WhatsApp and Instagram connected to the Facebook platform. With these innovations, the company seems ripe for being overthrown by a consumer-centric competitor.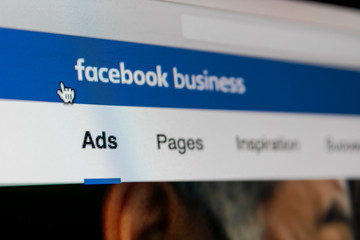 Today, TikTok might not be Facebook's direct competitor, but it signifies a growing demand in the marketplace for such an option. The main behavioral drivers for TikTok usage are quite simple; It is free, flexible, and has multi-media creation tools that set up a content feed that is not excessively curated and enables widespread discovery and a small barrier to virality coupled with a "doom scroll" usage that promotes humor over doom.
The platform empowers creators like musicians to generate some meaningful revenues. It also promises more 'exciting innovation' for users that might far outweigh the Facebook idea of shop windows. TikTok has come a long way since the start of 2020 and appears to have a long way to go.
TikTok Strives To Keep Users Safe
The platform is committed to keeping all users safe. While marking Safer Internet Day, TikTok's head of child safety public policy said that the platform has come up with new features that will help in parenting in the digital age.
Many people have had to enter new relationships with their gadgets and screens since many jobs and social interactions have become overly dependent on them. TikTok acknowledges this development and that is why it aims to keep its platform safe. The experts have come up with innovative ways that are meant to protect even the young ones who browse through the platform.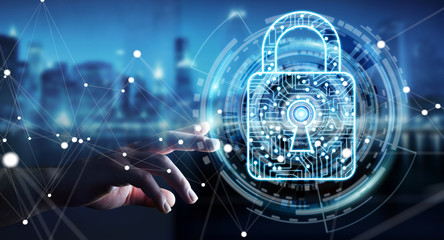 The platform is encouraging the community to think before they post to avoid infringing others' rights or hurting their feelings. In that context, TikTok has refreshed its Community Guidelines outlining what is acceptable and what is prohibited.
Moreover, the video-sharing app has introduced Family Pairing, enabling parents to integrate their accounts with those of their children to set guardrails while exploring the platform. Screen time management features have also been introduced.
After rolling out these features, the company has teamed up with educators to teach the community how to use them.
Thus, with safety enhanced, TikTok can explore what the world of eCommerce has to offer.