WhatsApp has taken over the social media chatting sector globally. Over the years, the platform has managed to remain distinct from its parent company, Facebook, but all that might change soon.
Anyone using WhatsApp must have already discovered that the chat app is planning various changes. By February 8, every user will have seen a screen warning them that the app will be "updating its terms and privacy policy".
The platform is open-minded about the changes, insisting that the critical updates affect how the firm processes user data. These updates also affect how companies and businesses can use new features to integrate with WhatsApp's shopping features with Facebook's general business.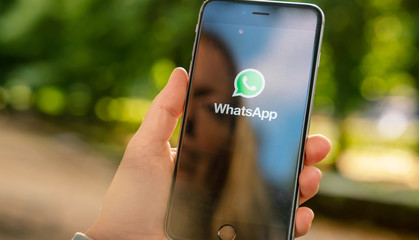 However, the latest announcement also enhances a truth that many had always been reluctant to acknowledge that if you are a WhatsApp user, you are a Facebook customer; Also, while these two services have historically remained entirely distinct, the integration process seems to be heading into one direction.
In general, the latest change seems to spark inordinate concern. For now, the most critical data held by WhatsApp including the contents of user conversations remains sacrosanct. Notably, the end-to-end encryption used by the platform to entirely protect the contents of all the chats means that nobody, including WhatsApp, knows what the users are talking about, nor can they easily discover.
WhatsApp Encryption Under Attack
The encryption is always under attack, mainly by the law enforcement agencies that insist on the return to the heyday of the 2000s, when the criminal conspiracies may be easily uncovered by demanding the phone firms to hand over the contents of SMS messages.
However, it has held firm mainly due to Facebook's long-term commercial vision which points to more encryption, not less. That is the view laid out in 2019 by Mark Zuckerberg when he published a long note on his Facebook page titled A Privacy-Focused Vision for Social Networking.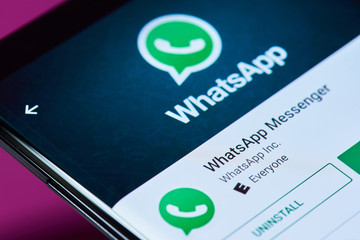 The same note also explained Facebook's long-term plans for WhatsApp: integrating the messaging app with the firm's general social network, in the name of interoperability. Zuckerberg wrote:
"With interoperability, you'd be able to use WhatsApp to receive messages sent to your Facebook account without sharing your phone number, and [in commercial transactions] the buyer wouldn't have to worry about whether you prefer to be messaged on one network or the other."
Two years later, these goals are almost achieved. Today, Facebook and Instagram users can send messages to each other directly without having to switch between the apps. The latest change from February will most likely enhance the link between WhatsApp and Facebook enabling the users to interact with shops that have storefronts on the latter without leaving the former.
The Policy Update
For all those that are comfortable with Facebook's and Instagram's use of data, they might not care about the current update. The social media giant was recently compelled by Apple to offer a privacy "nutritional label" on its iOS app. Apple needed Facebook to reveal how it works with user data.
The labels revealed over 100 different pieces of data that may be collected, with most of them directly connected to user profiles featuring health and fitness data, search histories, and 'sensitive' info. For the normal user who owns accounts on both services, including the small amount of info WhatsApp has is drop in the ocean by comparison.
But, this change now starts to eliminate the idea that a user can be on WhatsApp without leaving some footprints on Facebook. These two platforms have different histories whose intended uses have resulted in a division in demographics among users.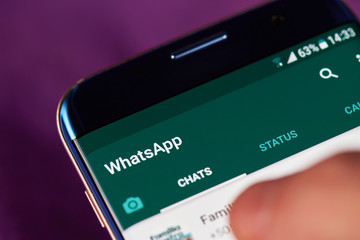 Notably, a significant segment of the WhatsApp users attracted by the encryption, no-frills interface, and ad-free nature, avoid Facebook while still using the chat app that it owns. For such users, the latest disclosure may act as a watershed moment; WhatsApp and Facebook are still two separate entities, but from now henceforth, every change made will move in one direction.
The chatting app collects fewer data. Therefore, there is no need to panic and cut ties rapidly with the platform. Nevertheless, a privacy-conscious user is advised to start thinking about alternative platforms that they can use to contact people only available via the Facebook app portfolio.
Other Messaging Alternatives
There are alternatives to WhatsApp for those who are conscious of privacy. The most popular among them is Signal which is a free app that is developed by the non-profit that created WhatsApp's encryption system. With its integration in the security and privacy community, Signal's technical fundamentals are yet to be rivaled by anyone.
The app has spent several years working on becoming a viable alternative to the slick user-focused services like Facebook Messenger. In the process, it does not compromise on the features that make it a must-have for its growing paranoid user base.
For now, it is not a surprise that Signal has become a viable alternative to WhatsApp. The non-profit organization that currently bankrolls the app was launched with a $50 million loan from Brian Acton. Acton is the co-founder of WhatsApp itself.
Also, users might consider listening to Elon Musk who recently tweeted the simple message "use Signal". Currently, he is the richest person worldwide, therefor he might know something and is right about it, it appears. After Musk's tweet, many users registered for Signal which caused verification code delay across the whole servers.
Verification codes are currently delayed across several providers because so many new people are trying to join Signal right now (we can barely register our excitement). We are working with carriers to resolve this as quickly as possible. Hang in there.

— Signal (@signalapp) January 7, 2021
Whether you switch or not, or just want a back-up chat app if you feel the need to change, later on, the crucial thing is to make an active choice. People who are keen on privacy are advised to not allow many small changes to add up to a state of affairs that they should have otherwise not agreed to actively. Try to read all terms and conditions before clicking 'Agree'.
WhatsApp Insists Updated Privacy Policy Targets Business Accounts Only
The messaging platform revamped its privacy policy and terms of service to integrate it with Facebook. Based on the updated policies, the app will share data with Facebook and it has made that mandatory. The firm went on to issue an official statement explaining that data-sharing with Facebook will not change.
Furthermore, the statement highlighted that these new changes will come into effect from February 8, 2021, and their data-sharing policies will target Facebook and WhatsApp business accounts. But, nothing changes in the consumer chats since they will remain end-to-end encrypted.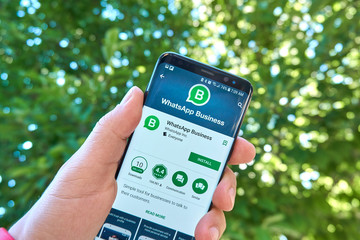 All users must agree with the new terms and conditions to continue using the platform. The official statement reads:
"As we announced in October, WhatsApp wants to make it easier for people to both make a purchase and get help from a business directly on WhatsApp. While most people use WhatsApp to chat with friends and family, increasingly people are reaching out to businesses as well. To further increase transparency, we updated the privacy policy to describe that going forward businesses can choose to receive secure hosting services from our parent company Facebook to help manage their communications with their customers on WhatsApp. Though of course, it remains up to the user whether or not they want to message with a business on WhatsApp."
The updates do not affect how people communicate privately with their family and friends. WhatsApp insists that it remains deeply committed to protecting people's privacy. The company is communicating with users via their accounts to enable them to review the new updates in the coming month.