The E-Crypto News editorial desk recently decided to take a look at gender issues in the cryptospace. So much so that trends show that there are problems that need to be resolved.
These trends show that there are lower numbers of women in crypto.
Nothing could be further from the truth.
However, the few of them that are in the cryptospace are doing great things.
We reached out to Sukhi Jutla who co-founded MarketOrders.
MarketOrders is a B2B jewelry blockchain solution that solves the many problems within the industry using blockchain technology.
Recently, Sukhi was named as one of the UK's most 100 inspirational female entrepreneurs by Small Business Britain's "f: Entrepreneur 100' campaign".
Who better to answer our questions than one of blockchain's best and brightest?
Anyway, this is what she had to say.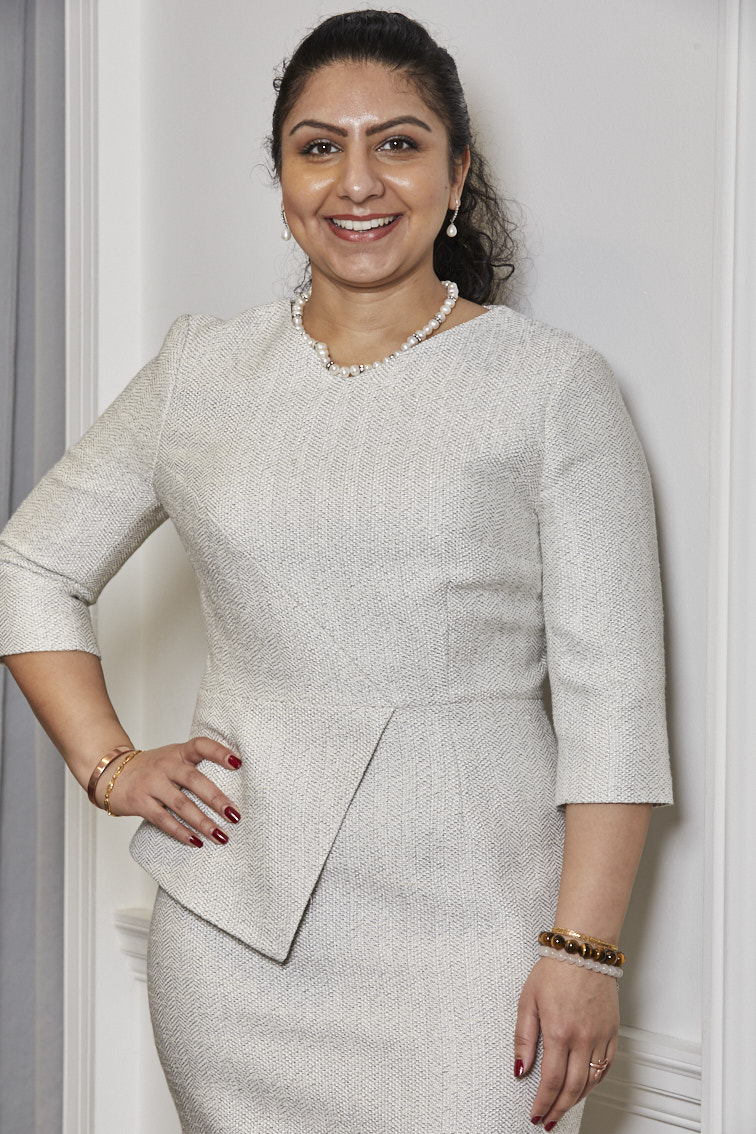 Sukhi Jutla COO and Co-Founder MarketOrders
E-Crypto News:
Congratulations on being named as one of the UK's top100 female entrepreneurs!  How has the journey been so far?
Thank you! The journey has been very interesting with it's up and downs. What it has taught me is that every business is unique and you will always come across challenges and obstacles and so developing a resilient mindset focused on finding solutions is the way forward for any business owner.
E-Crypto News:
2.  Do you think there is an enabling environment to encourage women to come into the cryptospace? Please tell us the reasons for your answer. 
I do believe that in recent years starting a career in technology has become more accessible for women and is more accepted as well.

The crypto space in particular does not discriminate and as long as you understand how the technology works (and there are many free resources available online to help you get started for free), this space is open for all and I hope more women will work in the area in the years to come.
E-Crypto News:
3. What are your thoughts on the low number of women in crypto in particular and technology in general?
Technology suffers from an image problem. A lot of the media and press portray technologists as men which can send wrong messages to women considering a career in technology.

Speaking personally (a female coming from an asian background) careers in technology were not considered suitable career paths for women like me so i had to push against this mindset to work in technology.

I believe the more we shine a spotlight on the many brilliant and diverse faces and minds that contribute to the technology field, the better we will be able to develop technology for the greater good including everyone who uses it and is impacted by it.
E-Crypto News:
4. Statistics in 2018 placed the number of female cryptocurrency traders at less than 10%. Has that statistic changed? What can be done to get more women to become involved in the industry?
I think the low numbers are due to many women not being aware that these types of roles exist.

Had i known there were jobs where you could do crypto trading i may have taken this path! So awareness and education of this technology is important.

The more women become aware of crypto trading, and if it's something they would like to do, I am sure these numbers will increase in time.
E-Crypto News:
5. What challenges do women face in the industry?
I personally believe that lack of awareness and education in this technology is the biggest barrier to entry.

Confidence is also an issue. Some women (and even men) may not have the confidence to work in this field because of certain mis-conceptions they may have (i.e long hours, you need to be programmer etc).

My advice would be to have an open mind, learn as much as possible about the subject and then give it your best shot!. The biggest challenge we face is the lack of confidence we have. Once we overcome this, the sky is really the limit!
E-Crypto News:
6. What incentives can be put in place to encourage women to enter the crypto industry?
Education is key and I do believe this starts young and at school. Especially if girls don't have access to a computer at home (and i didn't have one until I was 20 years old!).

So it's important that our libraries and schools are centres of learning for women. Perhaps have extra hours set aside for a commuting club at school especially for women to encourage them to become confident with using computers etc.
E-Crypto News:
7. How can we defeat the stereotypes that people have concerning gender and crypto?
We need to encourage and celebrate the achievements of all those working in this field to show that it is diverse and that there is room for women here too.
E-Crypto News:
8. Do you think generation Z will close the gender gap in crypto? Please, tell us the reasons for your answer.
Technology and access to educational content has exploded over the years and Gen Z are more tech savvy that any previous generation including women having greater access to technology. So yes I do believe they can help to the gender gap.
E-Crypto News:
9. Will the recent Bitcoin price rise be one more reason to encourage women to look into cryptocurrencies? Please, tell us the reasons for your answer. 
Yes i do as women are historically good financial planners and tend to save more. I think the interest in the bitcoin price rise will encourage some of them to consider investing a small portion of their holdings into assets such as crypto.
E-Crypto News:
10. What do you think the future holds for the women in the cryptocurrency, distributed ledger technology (DLT), and blockchain industry?
The future is very bright! We are still in the early days of discovering what this technology can do and the more people that get involved (women included) the better it can only be!