The Decentralized Finance (DeFi) space is growing far faster than everyone in the crypto space previously either thought or imagined. So much so that there is a new project in the space every few hours. The problem now lies in finding a commonality where everyday people can use DeFi products and services.
The Umbria protocol is one of those protocols that will change the world.
The Umbria protocol is a decentralized finance (DeFi) protocol that allows users on the protocol to do all kinds of things on it.
The Umbria DeFi (decentralized finance) protocol will enable users to earn interest on their crypto assets: Umbria . Ahead of the platform going live, the Umbria utility governance token launched on Uniswap this week. You can find Umbria and swap it with Ethereum and vice versa on Uniswap as well as provide liquidity to the ETH/UMBRIA liquidity pool to earn fees. In the near future, you will be able to earn added Umbria (in addition to fees) as an incentive for providing liquidity of ERC20 tokens in Umbria token swap pools.
There is an initial limited supply of 500,000 tokens on Uniswap with a capped maximum total supply of 10,000,000 Umbria.
Clem Chambers, the Founder, and CEO of Online Blockchain (UK) Plc. were recently appointed as the coordinator, administrator, and advisor to Umbria.
The E-Crypto News editorial desk reached out to Clem. Here is what he had to say.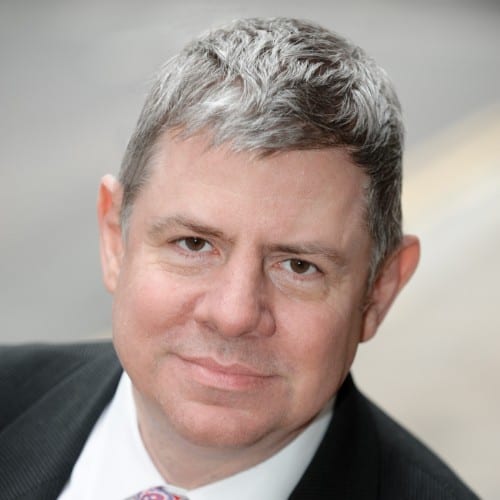 E-Crypto News:
Congratulations on your appointment as administrator for Umbria! What are we to expect next from the community?
It is incredibly early days but from the first reactions we can see people are interested and getting involved and that is the key to DeFi: community engagement.
 E-Crypto News:
2. What are the current limitations to decentralized finance (DeFi) that you'd like to resolve with this position (with Umbria)?
The main one is transaction fees which have spiralled to the moon. That will get fixed and we are going to be working hard on that problem.
 E-Crypto News:
3. How can DeFi be made easy for users within the space?
With a lot of hard work. We have a lot of experience with that over the years, so we have a good basis on which to try and drop the barriers of entry.

Many of these barriers will be outside of our reach such as wallet setup and usage, but we can help people skill up on many levels while we simplify our piece of the ecosystem.
 E-Crypto News:
4. How can decentralized finance (DeFi) change the world?
In a centralised system the money flows uphill to the elites, but in a decentralised system resources flow downhill to the base. This is why the elite are no fans of crypto; it threatens rentiers.
E-Crypto News:
5.What are your thoughts on the emerging power of decentralized finance (DeFi)?
Genie, bottle, cork, pop. Cat empty bag. Barn door open, horse bolted.
 E-Crypto News:
6. Do you think decentralized finance (DeFi) will take over the world? Please tell us the reasons for your answer. 
Yes. DeFi is hugely efficient and efficiency always ultimately replaces the old less efficient systems. It also facilitates a universe of new products that are impossible without blockchain technology.
 E-Crypto News:
7. What are your plans for the Umbria system in 2021?
The plan is to bring a suite of DeFi functionality to the protocol – some unique, some familiar – and try to make them very cheap to use and user friendly. We think we know how to do that.
 E-Crypto News:
8. Are there any initiatives on the ground for developers who want to innovate using Umbria?
 

Let's just say our doors are open to all comers. The project is about community, cooperation and interoperability so we are happy to interact with anyone who wants to be engaged.
 E-Crypto News:
9. How can developers aid the development of new tools, products, and protocols on Umbria?
Pretty much anything is possible with a bit of skill, a lot of determination and a bucket of positive mental attitude so I can't answer that specifically. When you are in a vanguard you can't rely on inflexibility to get you through you have to go with the energy, and that is especially true with development.
 E-Crypto News:
10. How has the Umbria community responded to your appointment as project administrator?
No one will care until we are suddenly hugely valuable. Until that day no one will care and rightly so!
 E-Crypto News:
11. Where do you see the Umbria project in the next ten years?
The possibilities in DeFi are so huge and the upside is truly immense. The trick is prospering through all the lumps and bumps that are bound to occur. I think we have a good track record there.
 E-Crypto News: 
12. How can greater adoption of decentralized finance (DeFi) tokens occur? What can members of the cryptospace do to enable further adoption of DeFi tokens?
Real life interest is 0.2-1.0% and DeFi interest is 10%-120%…. that's an asymmetry that will suck countless people into DeFI like a heifer into a tornado.
 E-Crypto News:
13. What advice can you give anyone who wants to enter into the decentralized finance  (DeFi) space?
Study, study, study. DeFi is a treasure map.
 E-Crypto News:
14. How does the Umbria governance model work?
The idea is that over time, the protocol will spin out services that will be increasing autonomous and the governance structure will adapt this process – and itself – through a stakeholder democracy structure of one token, one vote.
 E-Crypto News: 
15. Please, can you tell us more about the Umbria decentraized exchange (Dex)? How does it work?
It's the classic but really very new structure of users swapping tokens from a reserve of token pairs called a liquidity pool. Anyone can start a pool, and anyone can fill it with token pair liquidity and get a share of the fees generated when others swap. That is one component that links up with other components and even other autonomous services to supply liquidity to the token ecosystem as a whole.
 E-Crypto News:
16. How can members of the decentralized finance (DeFi) space get involved with the dex?
Once it is released you will be able to go to it with your browser and use it with your Ethereum wallet as easily and as anonymously as you do a search engine.
You can view the Litepaper or head over to the Umbria Discord channel, Telegram, Twitter, Facebook or LinkedIn pages to find out more about the project. We also just launched on Product Hunt.