In recent years, Elon Musk has become the dominant force in satellite internet technology. The ways he is using the massive influence seem to be raising global concerns.
On March 17, Gen. Valeriy Zaluzhnyi, the leader of Ukraine's Armed Forces, and Gen. Mark A. Milley, the chairman of the Joint Chiefs of Staff, dialed into a call where they discussed Russia's invasion of Ukraine. Since it was a secure line, the two military Generals conferred on real-time battlefield assessments, and air defense systems, and shared intelligence on Russia's military losses.
During this call, they also discussed Elon Musk.
General Zaluzhnyi commented on Starlink, the satellite internet technology made by SpaceX. People familiar with the conversation said that Ukraine's battlefield decisions depended on the intensive use of Starlink for communications. General Zaluzhnyi said that his country wanted to guarantee access and determine how to cover the cost of the offered services.
Elon Musk also owns Tesla, SpaceX, and Twitter. He has become the most dominant operator in space as he has continuously amassed power over the strategically considerable field of satellite internet. But, he is faced with little oversight and regulation and his erratic personality-driven style has majorly worried militaries and political leaders globally, with Musk sometimes wielding his authority in unpredictable manners.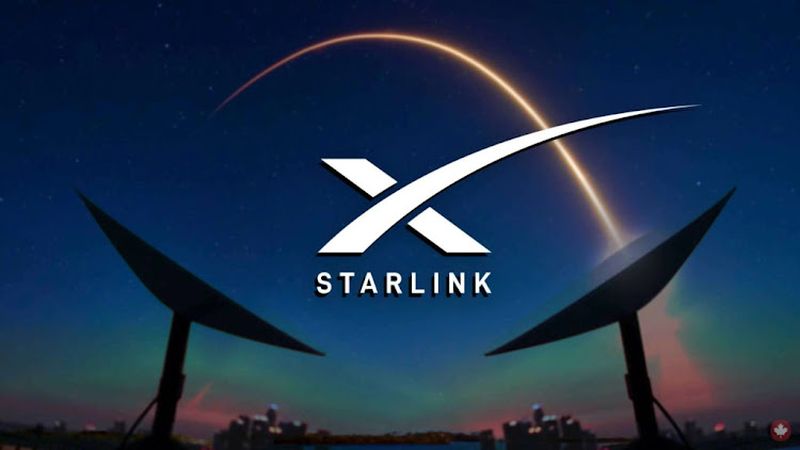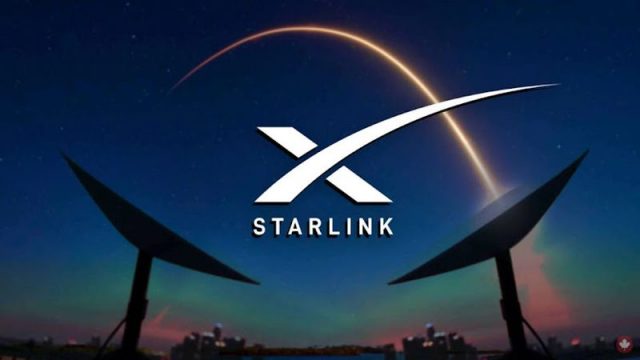 Since 2019, Musk has sent SpaceX rockets into space almost weekly to deliver dozens of sofa-size satellites into orbit. The satellites communicate with terminals on Earth enabling them to beam high-speed internet to almost every part of the world.
Currently, over 4,500 Starlink satellites are already active in the skies, representing over 50% of all active satellites. Notably, they have already begun changing the complexion of the night sky, even before accounting for Elon Musk's plans to have over 42,000 satellites in orbit in the coming years.
Related: Mission Helios Launches Nano Satellite on the Ethereum Network – Democratizing Space Exploration
A Massive Global Satellite Network
There are at least 4,500 Starlink satellites orbiting Earth today. There is usually a recently launched satellite approaching its place in orbit. Most of the satellites are spaced out and they move in a gridlike formation between Earth's poles, while several are closely clustered and move simultaneously in lines.
The power of technology has helped push the value of closely held SpaceX to almost $140 billion, and it is just starting to be felt.
Currently, Starlink is the only way to get high-speed internet access in war zones, remote areas, and places hit by natural disasters. It is utilized in Ukraine for coordinating drone strikes and gathering intelligence.
Activists in Turkey and Iran have now sought to use the service as a hedge against government controls. The U.S. Defense Department is a notable Starlink client, while other militaries, such as in Japan, are just testing the technology.
However, Elon Musk's near total control of satellite internet has raised lots of alarms. He has a combustible personality and his allegiances are fuzzy. While Musk is known as a genius innovator, he alone can shut down Starlink internet access for a client or country, and he can leverage sensitive information that the service gathers.
These concerns have been intensified since no governments or firms have come near to matching what he has built. Some fears have already been realized in Ukraine where Musk has restricted access many times during the war, people familiar with the situation have confirmed.
At some point, he denied the Ukrainian military's request to activate Starlink near Crimea, a Russian-controlled territory, impacting battlefield strategy. In 2022, he publicly floated a 'peace plan' for the war that seemed aligned with Russian interests.
There are times when Elon Musk has openly Flaunted Starlink's capabilities, saying in April:
"Between, Tesla, Starlink & Twitter, I may have more real-time global economic data in one head than anyone ever."
Starlinks Are The Majority Of Satellites Orbiting Earth
Starlink satellites work nearly 300 miles above Earth in the 'low-Earth orbit.' That is over 60 times nearer than traditional satellite internet services that work at higher altitudes in "geosynchronous orbit."
"There are over 10,300 satellites orbiting the Earth. Over 80% of those satellites are currently active. 53% of active satellites are Starlink."
Ukrainian officials have turned to other satellite internet providers after worrying about over-dependence on Elon Musk's technology. But, they acknowledge that none of them rival Starlink's reach. Ukraine's digital minister, Mykhailo Fedorov, commented in an interview:
"Starlink is indeed the blood of our entire communication infrastructure now."
Up to nine countries, even in the Middle East and Europe, have brought up Starlink with American officials in the last 18 months. Some of them have questioned Musk's power over the technology, two U.S. intelligence officials briefed on the discussions stated. Several nations will not speak publicly about their worries, for fear of alienating Musk, said intelligence and cybersecurity officials highlighted in this conversation.
U.S. officials have not commented a lot about Starlink publicly since they balance domestic and geopolitical priorities that are related to Musk, who has criticized President Biden but whose technology is unavoidable.
The federal government is among SpaceX's largest clients, using its rockets for NASA missions and launching many military surveillance satellites. Senior Pentagon officials tried mediating issues involving Starlink, mainly Ukraine, a person familiar with the discussions highlighted.
Related: Roundtable Interview-What is the Effect of The Russia-Ukraine War on Cryptocurrency Prices?
The Defense Department acknowledged its contracts with Starlink, but it declined to explain, citing "the critical nature of these systems."
Other governments are worried. Taiwan, which has an internet network that might be vulnerable in case of a Chinese invasion, is reluctant to use the service mostly because of Musk's business links to China, as mentioned by American and Taiwanese officials.
China also has concerns. Elon Musk said in 2022 that Beijing sought assurances that he would not turn Starlink on inside the nation, where the internet is controlled and censored by the country. In 2020, China registered with an international organization to launch 13,000 internet satellites of its own.
The European Union, partially powered by misgivings about Starlink and Musk, also earmarked a staggering 2.4 billion euros ($2.6 billion), in 2022 to develop a satellite constellation for civilian and military use. A cybersecurity expert who co-launched the Silverado Policy Accelerator think tank, Dmitri Alperovitch, stated:
"This is not just one company, but one person. You are completely beholden to his whims and desires."
Reaching High Into The Skies
One British engineer who launched the satellite design and manufacturing firm Surrey Satellite Technology, Sir Martin Sweeting, was encouraged by one business associate in 2001 to meet with a "chap who wants to put a greenhouse on Mars." It turned out that the chap was Elon Musk.
Musk and Sweeting met soon after that for breakfast at a space conference in Colorado, where the tech billionaire criticized NASA and talked about building a private space fleet. Sweeting said that Musk was focused on revolutionizing space operations.
Sweeting also said that Musk was interested in sending small satellites to the "low-Earth orbit" to offer internet connectivity to the entire world. Their work together formed the foundation of Musk's focus on space technology resulting in the launch of Starlink. Satellites dating to the 1960s are normally as big as school buses and they are found higher in space in the "geosynchronous orbit," which limits their communication capabilities.
Smaller satellites like the ones owned by Starlink orbit at a lower altitude enabling them to connect with terminals on Earth to beam high-speed internet services to all corners of the world. Many small satellites are needed for this to work. That is because as one satellite moves past a Starlink terminal on land, it sends the internet signal to another satellite behind it to maintain an uninterrupted flow to users below.
Related: Satellite Boom Entices Tech Giants, Race To Mars Continues
Starlink offers internet download speeds normally nearly 100 megabits per second, comparable to most landline services. SpaceX charges individual clients about $600 for every terminal that receives a link from space, and a monthly service fee of around $75, with costs higher for governments and businesses. The firm knows the location, altitude and movement of every Starlink terminal, according to an expert.
The Starlink service was launched officially in 2021 in several nations including Japan, much of Europe, and the United States, Right now, the service covers over 50 countries. In Africa, it is available Mozambique, Nigeria, and Rwanda, with several other countries following by the end of 2024, according to an official statement by Starlink.
Musk said in 2020 on the Joe Rogan podcast:
"Everywhere on earth will have high bandwidth, low latency internet."
Airlines, military cruise lines, telecom firms, and maritime shippers have rushed to Starlink, which said it has over 1.5 million subscribers.
Rivals have struggled, but competition is growing. A British Firm, OneWeb, was plagued by financial challenges that it needed to be bailed out by the British government and was later sold to a group of investors. Amazon's Jeff Bezos who owns Blue Origin, a rocket company, is setting up a Starlink competitor, Project Kuiper. But, it is yet to send a satellite into space.
For now, Elon Musk's Starlink is still the undisputed leader in sending satellites into space.