X-Token is a new cryptocurrency that is operating on the Binance Smart Chain (BSC). Experts and analysts believe that it is the first token that will empower crypto traders, investors, and even minorities who have minimal or no access to computers. Creating decentralized BI applications and donated usage fees will help crypto enthusiasts and minorities.
Cryptos have exploded in their popularity in the last several months and have now become the hottest new trend in the investment world. It is possible to make a lot of profit while investing in cryptos. But, it is also possible to lose an entire investment in a flash. If one wants to invest in cryptocurrency, they are advised to choose their investment wisely.
Today, there are thousands of cryptos available in the market for investors to make a choice. Thus, an extensive background check is important to ensure that the right and smart decision is made.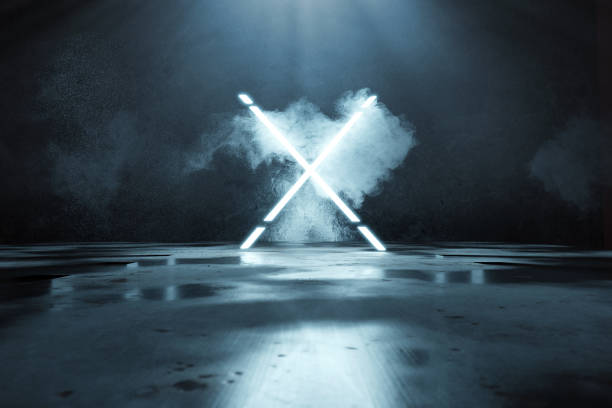 On its part, X-Token is a frictionless and yield-generating contract where all of the tokens acquired can soon be spent on decentralized applications (dApps). The protocol launched on May 6, 2021, via a DxSale presale.
Interestingly, this token's contract employs a static reward system. 10% of every transaction is divided into two with one part sent to the holders while the remaining 5% is used to power the liquidity pool (LP) on the PancakeSwap decentralized exchange. Notably, these tokens are permanently locked in the LP and effectively reduce the available supply.
The X-Token was launched with the idea of creating a community token that has a self-generating income mechanism for its owner. But, X-Token differs from the rest of the decentralized finance (DeFi) crowd since its developer team is passionately working full time to create a fully-fledged ecosystem of applications that seamlessly surround the token. The company said:
"We aim to not only have a financially appealing cryptocurrency asset for short-term traders but a suitable long-term asset for serious long-term investors active in crypto. X-TOKEN is a yield-generating contract that rewards its holders."
Every trader has a 10% tax since 5% is distributed to holders while an additional 5% is locked in liquidity to set up a solid price floor. Acquiring X-Token is easy and can be done in a few steps: Download the wallet, get BNB coins on Binance which you can change into X-TOKENS, Swap on XSwap, their first dApp, or on PancakeSwap.io.
XSwap
XSwap is described as an algorithm that is used for degree-preserving network randomization (permutation). Most of the permutated networks can be used for several purposes in network analysis. They can be used to generate counterfactual distributions of features whenever the network's degree sequence is well-maintained.
Furthermore, they can be used for computing a preceding probability of an edge given just the network's degree sequence. In general, permuted networks let users quantify the effects of degree on analysis and prediction strategies.
Understanding the effect is critical when a network's degree sequence is subjected to biases. The implementation is a modification of the algorithm due to Hanhijärvi et al. They added two extra parameters (allow_self_loops and allow_antiparallel) that support extra generalizability to the bipartite, directed and undirected networks.
Hence, swapping an X-Token on XSwap proves that the new token is gaining some functionality in real use cases.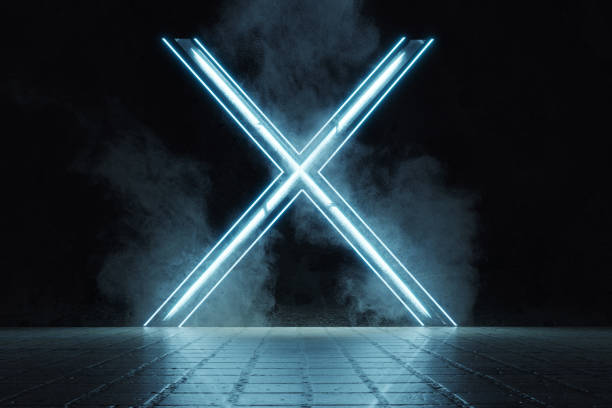 Mission Of X-Token
The developers working on the X-Token ecosystem are five. They are all crypto experts from the early stages of the sector. Primarily, they are developers who deal with the implementation of BI applications that will eventually be paid in X-Token. They mainly work from Latvia and Germany.
Decentralized cryptos were developed to give people increased freedom and more control over their assets. However, it is simultaneously locking out many minorities who cannot afford a computer or stable internet access. All of the fees that are earned by the dApps are used to empower these minorities and educating them to join the fast-growing digital world.
The money acquired from the fees is used in funding the minorities to acquire technical knowledge and all the necessary hardware. With more than 2000 new tokens created daily, the X-Token dApps are expected to empower all of them to grow quickly and more sustainably by offering useful tools like Telegram Bots, Tradebots, Vote polls for all token holders, and many more.
Hence, X-Token will soon join the few tokens that have real usage since their dApps will be paid using the token.
What Is This X-Token?
As already described, X-Token is a yield-generating contract where the acquired tokens can be spent on dApps. This protocol was launched on May 6 through the DxSale presale. The token was launched with the idea of developing a community token that has a self-generating income mechanism for its holder.
Its static rewards system is a concept that was unveiled for the first time by reflect.finance and later popularized by Safemoon. Analysts and experts believe that it is an excellent alternative to the normal high-APY liquidity farms that are already in operation due to its highly sustainable approach.
The reward amount relies on the volume of the token in the marketplace. Therefore, it perfectly alleviates sell pressure put on the token by the early investors. Additionally, X-Token's mechanism encourages token holders to hold on to their tokens to earn taxes from the transactions on the market.
These taxes are based on the percentage specified in the contract and highly dependent on the total tokens that are held by the owner.
Automatic Liquidity Pool
Analysis shows that X-Token's ecosystem uses an automatic liquidity pool algorithm (AutoLP) in its token contract. As already explained, the network acquires 5% from every transaction, whether buy or sell, and adds it to the liquidity pool. That also works as arbitrage resistant mechanism which secures a segment of the volume of X-Token as a reward for the holders.
The intended aim is to mitigate price movements whenever a large wallet decides to sell its tokens in the future. When compared to coins that do not have an AutoLP system, there is a significant reduction in price fluctuations.
Security Of The Token
The general design of this token shows that developers were aiming to create a secure coin. Their token distribution is believed to be one of the healthiest available in the crypto space, with no whales controlling huge chunks of the circulating supply.
Furthermore, the X-Token smart contract has implemented important security features aimed at ensuring that the token is fully autonomous and immune to any malicious manipulation. Criminal blockchain-based schemes running on the Binance Smart Chain are rife, and X-Token's developers have taken measures to guarantee that the token is as far away from that space as possible.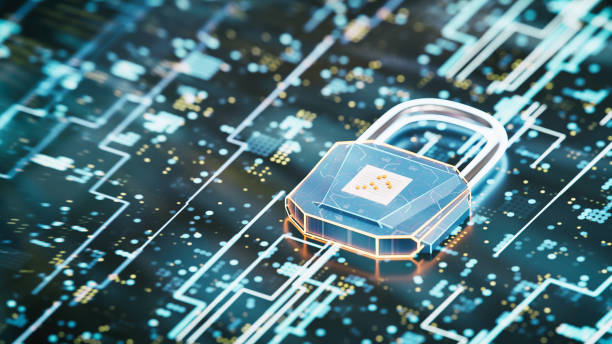 Liquidity pool tokens for this ecosystem are permanently locked in the DxSale locker and the team plans to renew the lockers based on the vote of the X-Token community. Currently, the PancakeSwap liquidity is functioning seamlessly with this ecosystem.
Most of the DEV TOKENS have already been locked on DxSale and will only get unlocked after a year. By then, enough liquidity will be available in the contract itself to eventually make the token rug-proof. All tokens that are not locked by now will be used to fill the liquidity pools of new crypto exchanges.
Why The X-Token?
This token differs from the rest of the DeFi coins since its developers are working to create a large ecosystem of applications surrounding it. They want to make it a financially appealing asset for the near-term traders a suitable long-term asset for the dedicated investors who are active in the crypto field.
In that context, it is beneficial to note that the X-Token is a yield-generating contract that rewards all its holders. The token belongs to the community and aims to use its new and well-restructured team to boost its status in the decentralized finance space where the team wants to reach new, incredible, and promising opportunities in the markets globally.
Behind this project is a highly specialized team of developers that do not like the lack of transparency that dominates other DeFi coins. The team is determined to alter the status quo with X-Token. They are on track to fulfill milestones on their roadmap over the remaining year of 2021.
This token is currently building decentralized apps that aim to help token creators, maintainers, and investors. Currently, developers are working on a Telegram bot, a vote application where the token holders can vote the next steps of the community-driven tokens like the X-Token.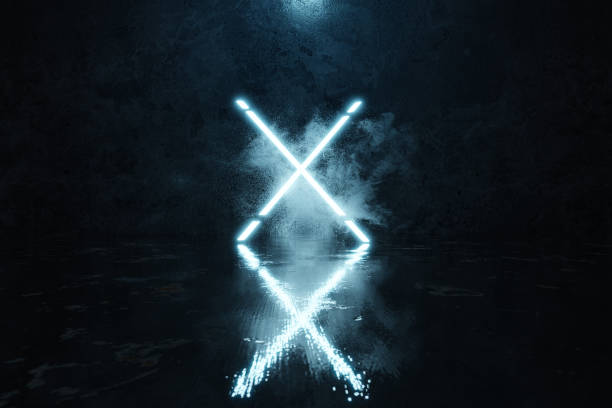 X-Token Price
On June 4, 2021, the X-Token price was $9.06e-9 with a 24-hour trading volume of around USD 48,221.39. The token is up 5.30% in the past 24 hours and ranks 3627 on CoinMarketCap but its live market cap is not yet available. Its maximum supply is 1,000,000,000,000,000 X-TOKEN coins.
Decentralized currencies, though meant to give users more freedom and control over their assets, locked out minorities who have no computers or internet access. But X-Token promised to use all of the fees earned by their dApps to educate and empower the minorities to ensure that they are not left out in the digital world.
X-Token is designed to give every holder access to vote on the next steps that the ecosystem needs to take. This voting power makes it one of the pioneer tokens that involve their community actively in development goals.
Their strategy of involving token holders in the development process seems appealing to the investors who are ready to take up such projects. Moreover, its use cases involve real projects, which means that its value will increase as its functionality increases making it a potential worthwhile long-term investment.