Technology keeps advancing at an explosive pace, and only those who are adaptive to its every change will survive. Although the promise of Artificial intelligence (AI) has been active since World War II, it is just in the last decade or so that technology and underlying engineering have slowly caught up with expectations.
Notably, artificial intelligence now appears to be on a winning streak. Nonetheless, before you are carried away worrying about getting colonized and dominated by robots, you need to clearly understand what AI is.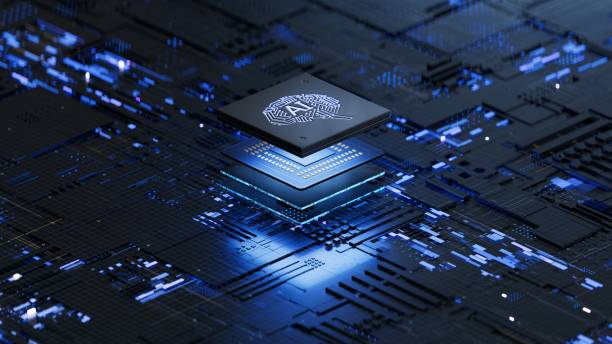 By description, artificial intelligence is a form of intelligence shown by machines, contrary to the natural intelligence displayed by humans. The past ten years have seen a huge increase in business investment, research effort, and general adoption and acceptance of AI.
The Big Data Powers AI
It turns out that fundamental to the growth, development, and success of artificial intelligence is data – Big Data to be exact. This phenomenon makes AI, unlike anything that has ever been developed in the technology sector.
AI projects like ChatGPT require lots of actionable data. The point in time came when the availability of massive amounts of data coincided with huge technological breakthroughs. More than 60 years of research and sluggish academic progress quickly started bearing fruit.
Related: What is GPT-3? Everything your business needs to know about OpenAI's breakthrough AI language program
Cloud computing rapidly became commonplace. Not just the big techs like Facebook, Amazon, Microsoft, and Google that could afford to utilize huge computing storage and power. In their efforts to monetize their spare storage and computing capacity, the resources were made available to the public. The inevitable price wars between Google, Amazon, and Microsoft made even institutions with low budgets tap into unlimited processing and storage, whenever they needed it.
AI no longer needs huge upfront investment and unrealistic business cases. Moreover, to enhance the way they processed their data, massive investments and research efforts by Google, Facebook, and big academic institutions like Berkeley, developed technologies that became available to the open-source community.
Scalable databases and infrastructures like MapReduce, Cassandra, Spark, and MongoDB suddenly managed to process lots of data on cheap machines without the eye-watering licensing and hardware costs that come with major software providers.
Machines could explore huge amounts of data and identify patterns that no human had identified previously. On the internet, search preferences got correlated with people's purchases, locations, and habits in real-time, and algorithms rapidly and constantly determined present possible dislikes and likes.
Your search for holiday resorts on your device and your Facebook feed begins presenting you with great and exclusive offers for travel equipment. Speech recognition now transcribes a speech to text flawlessly and self-driving cars are going mainstream.
New uses for artificial intelligence are coming up in all sectors ranging from finance and retail to agriculture and medicine. As many other exotic forms of computing turn into a reality, AI progress is expected to move in tandem.
If the use cases of graphical processing units are anything to gauge the new technology, what will DNA bio storage and quantum computing do?
Here Comes ChatGPT
Artificial intelligence is quickly altering the course of the internet and affecting the future of education, business, and the entire world. One AI platform that is taking the world by storm in 2023 is ChatGPT. Introduced by OpenAI in November, this chatbot has gained incredible popularity attracting over a million users in only five days.
Its popularity is so massive that ChatGPT is still at capacity and sometimes not accessible for days despite unrelenting attempts by the E-crypto news team.
While this AI might eventually have negative economic effects by replacing many people in different jobs, it is also working as a game-changer tool that will help businesses grow and boost their efficiency. Some of the early users insist that the technology is enabling them to increase their lead generation and content creation.
ChatGPT is a generative dialogue AI application that has the potential to create unlimited new content and its possible use cases are unmatched by almost all of the other platforms available currently. It can write song lyrics, full academic essays, cover letters, blog posts, and all kinds of resumes. Incredibly, it can also draft legal contracts using local statutes and regulations acquired from many public sources in the specified jurisdiction.
For coding, ChatGPT can quickly write and explain code, discover errors in the existing code, and create all sorts of websites. The master chatbot is primarily characterized by precise accuracy and its largest asset is the capability of replicating organic and humanlike conversations.
Related: Open AI's New Invention – ChatGPT
Because of its wide-reaching capabilities, ChatGPT can be useful in many sectors and businesses regardless of their sizes.
Google Unleashes Bard To Rival ChatGPT
On February 6, 2023, Google owner Alphabet Inc confirmed that it will launch a chatbot service and increase artificial intelligence capabilities for its search engine and developers. Analysts believe that it's a move meant to answer Microsoft Corp's ChatGPT efforts in their rivalry. All these developments are expected to result in a new wave of intelligent computing.
Microsoft also plans to reveal more AI plans in the coming weeks. Silicon Valley is expecting lots of changes from the so-called generative AI to help increase productivity and efficiency in different industries.
ChatGPT has been the largest challenge to Google by Microsoft in recent memory. Based on a blog post by Alphabet Chief Executive Sundar Pichai, his firm plans to open a conversational AI service called Bard to test users' feedback, followed by a public release in the weeks ahead.
Pichai said that Google wants to add AI features to its search engine that process material for complex queries, like whether learning to play musical instruments is easy. For now, Google shows text that exists elsewhere on the Wed for queries where answers are clear.
Related: Artificial Intelligence Chatbots and the Future of Marketing
Google's update for search, whose timing was not disclosed, shows how the search engine is enhancing its services as Microsoft does the same for Bing, embedding OpenAI's capabilities in it.
With all these developments in the pipeline, it means that we are undoubtedly beginning the age of AI.