United Telegram Bot (UTB) announced a new way for people to use automation and cryptocurrencies to leverage their online presence.
With its innovative product, UTB Bot, users can now benefit from an ecosystem of features. This bot makes it easier than ever to manage cryptocurrencies through the Telegram app.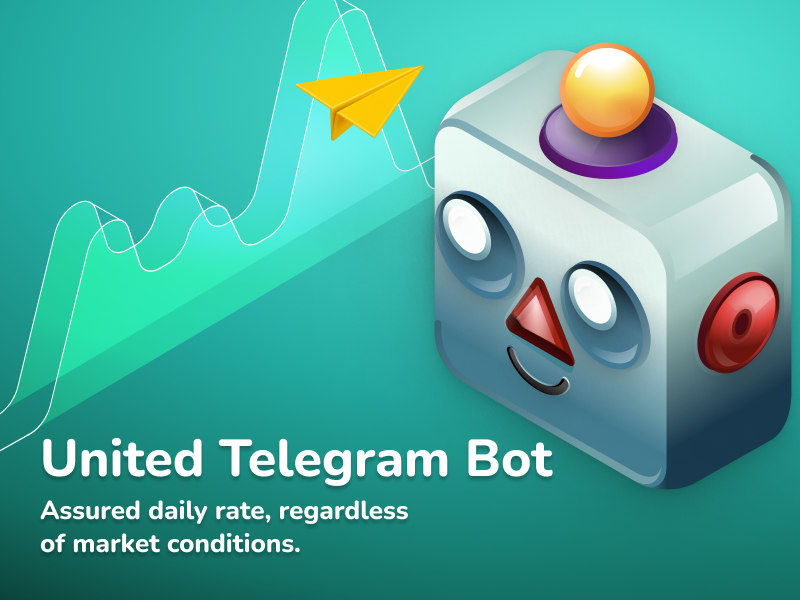 The team introduced an AI-driven algorithm for monetizing traffic and a unique ladder system for creating prize pools. UTB Bot provides a comprehensive suite of tools for anyone looking to maximize their profits in the digital world.
Introducing How UTB Bot Works
UTB Bot proposes a way to make automated crypto management easier than ever. With its cutting-edge technology, users can easily manage their investments, track the performance of their portfolios, and withdraw profits.
The UTB team has also made it easy for users to stay up-to-date on important market trends. Specifically, the founders created a Telegram chat group with market tactics and strategies for crypto users.
For those who want to get involved in the UTB ecosystem, there is a simple guided procedure. People need to connect with the bot and follow its instructions to benefit from its multiple features.
Furthermore, UTB Bot has an affiliate system, allowing users to generate additional revenue by referring people to the platform.
An Ecosystem with a Wide Array of Features
Multiple features compose UTB's ecosystem to give users the best user experience possible when it comes to crypto asset management.
Security is a priority for UTB, with the platform's safe wallet providing users' funds with a secure storage method. The team provides accessibility, with just a few taps allowing users to easily deposit, withdraw and convert assets.
Should problems arise, a 24H support system is available to assist users in any way possible. If users need additional assistance, they can join the UTB Chat Group, with useful information regarding tactics and strategies.
A ladder system also allows players to ascend through two seasons of prizes each year. And finally, as mentioned above, there is an affiliate system in place for the project. The mechanism enables users to gain rewards by inviting people to join UTB through a unique link.
All these features and more make UTB's ecosystem ever-evolving, adapting to what users need to be successful crypto asset managers.
About UTB
UTB is a new project relying on a Telegram-based bot, leveraging AI to enhance the crypto experience of its users. The platform aims to reduce the hassle associated with cryptocurrency management by introducing tools powered by big data.
UTB enables users to manage their coins in a simple, secure manner, with multiple rewards based on its affiliate program. More information on UTB is available by visiting the pages linked below.