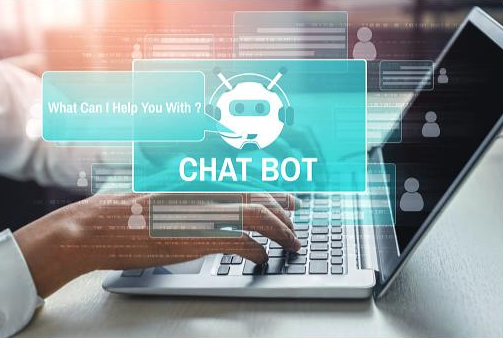 Do you want to establish your business online? It helps to know that many big and small businesses are now using Artificial Intelligence (AI) bots.
According to statistics, the worldwide AI market is predicted to be the highest in the coming years. It's expected to reach a $190.61 billion market value in 2025.
One remarkable AI strategy is the Shopify chatbot. This is a digital marketing strategy. It helps automate customer communication up to a certain level. Afterward, the bot will then direct the customer to a real person for further assistance. At the point of human assistance, you'll mostly find that the customer is at a purchase position.
Setting up the appropriate Shopify chatbot is very important. When customers engage with the right Shopify bot, it can boost revenues 20% to 40%. The bot also helps reduce the time spent in the sales cycle by allowing customers to find what they want faster.
The use of AI bots alone is projected to reach $102.29 billion by 2026. By 2020, the chatbot market value was at $17.17 billion. So, the percentage growth of the chatterbot market over the forecast period of 2021 – 2026 is predicted to be at 34.75%.
And, who knows? If you're going to leverage the use of AI bots now, you might be part of these incredible projected statistics.
In fact, these interactive online agents are now taking over almost all organizational marketing functions. Some of the basic things artificial intelligence chatbots can do on your behalf include:
● Introducing your business activities to clients
● Initiating sales processes
● Re-engaging previous customers
● Directing customers to human agents to finalize the purchase process
How Has AI Chatbots Transformed the Current Market World?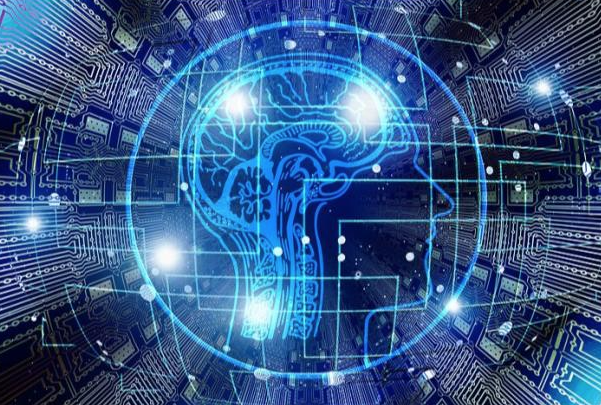 Source: Pixabay
Chatbots have transformed the business world in remarkable ways. Marketing is one field that has changed a great deal. From traditional offline purchases to online marketing, digitized marketing is indeed now trending.
Apart from introducing businesses and initiating sales, marketers have begun adopting chatbots for other reasons. One reason is that customers are now demanding that these chatbots be added to the process.
Clients want channels that are fast, convenient, and accessible 24/7. And chatbots have all these characteristics. This makes the AI tool a top priority for marketers now moving forward. It also explains why some businesses prefer to have more than one chatbot to handle their customers.
Indeed, AI chatbots bring many marketing benefits. They help transform user experiences, for instance, by providing real-time answers to client queries.
They also give direct user feedback. Such feedback helps in personalizing user experiences, hence giving the best customer experience. These incredible features make AI chatbots an excellent marketing tool that fulfills diverse business needs.
But, how will the chatterbots influence the future of marketing? Let's discover more below.
1. More Customers Will Have Their Expectations Met
Statistics in 2018 revealed that 69% of consumers prefer to engage with chatbots. This is because of the bots' ability to offer quick responses to simple questions.
Indeed, customers love quick feedback. Going into the future, consumers are looking forward to faster responses to their online queries. They believe that with modernized technology, they deserve efficient services.
Chatbots are the current technological bridge between businesses and customers. They act on your behalf to provide faster, improved online responses to your customers.
Having your business online means that anyone globally can access your site. They can also seek further benefits from your services. So, what happens when you or your agents are home and offline, perhaps taking the night's rest?
Different clients (bearing in mind different time zones or work shifts) may check your site and ask queries. And, when they don't receive any immediate response, they may leave your website for other more convenient sites.
Usually, a lack of prompt response frustrates customers. This means that you could lose a client. Worse still, a frustrated customer may give negative information to others about your business. This will taint your business' image.
So, you shouldn't wait to reach such a critical point, when instead, chatbots can present real-time solutions. They can offer customers help precisely when they need it.
Thus, using a chatbot as your consistent marketing strategy is a guarantee that your customer service requests will never go unanswered. Remember that chatbots are 24/7 online operators.
Their interactions with customers are what will help make them stay around. And the customer requests are what will help with your business' lead generation and sales.
2. Businesses Will Benefit from Real-Time Data Analysis
Data analysis is critical for improved marketing strategies and enhanced business decision-making. And, this is what will make up the future of your business.
However, gathering and analyzing data is a big challenge for most businesses. The good news is that chatbots are here with us to help gather and analyze market data.
So, how do the bots help in data analysis?
The bots interact with customers; hence they collect individual customer data first-hand. The bot's AI abilities then allow the tool to analyze the data collected.
This makes work simplified for your business. Once you have the bot fully set up, you can only wait to receive insightful data. Your work will only involve making decisions from the analyzed data.
Take for example when the chatbot engages in a conversation with a client. It can capture and process customer sentiments without asking openly.
So, with sentiment analysis, you can learn whether customers are responding positively or negatively. If the response from customers isn't good, you can make the bot more user-friendly.
3. Businesses Will Manage to Come Up With Relevant Marketing Strategies
Marketing your brand or product entails a lot. To stay relevant in the market, your business must meet the needs of your target audience.
The initial steps in a business, such as defining and segmenting your target audience, are critical. Bots can help you with such tasks. You only need to set it up as your primary marketing strategy so that the bot can handle such functions.
With AI chatbots in place, understanding your demographic audiences becomes very easy. The bots can read and predict user intent, hence giving you timely responses. Even better, the bots can personalize communication for every customer.
This will help you formulate the best and relevant marketing strategies based on your customers':
● Needs
● Interests
● Preferences
● Income
● Age
● Gender
● Ethnicity
● Employment status
● Homeownership
As you use the bots to offer personalized services to your customers, your business will remain relevant in the coming days.
What You Should Know About Chatbot Marketing
It helps to know that chatbot marketing is a powerful and effective strategy. But, it still needs some work from your marketing team. You shouldn't let your bots take over your marketing entirely.
A successful strategy will always have some human touch. So, ensure you have your Shopify chatbots to initiate the sales conversation with customers. And, you also have your marketing team regularly checking in. This is necessary to ensure that the bots are doing their job accordingly.
Furthermore, when using your chatbot as a marketing tool, you don't want to overdo it. It's a truly fantastic tool for business, but you don't want to abuse power.
Understand that if you keep sending too many messages to your audience, they're going to opt-out. They won't also withstand seeing your business spam into their inbox.
So, you need to consider the setup you use when creating conversation trees and programming your bot. Every time you use the marketing strategy correctly, the initial cost and time investment will be worth it in the long run.
Key Takeaways
With so many activities in the world now depending on automation, it's no surprise that bots are used everywhere. This can be seen particularly in the marketing arena. Be that as it may, it's still essential to be hands-on with different marketing strategies.
But, chatbots usage is also necessary, now more than ever. Those already using this AI tool to manage processes, generate leads, and convert customers are reaping huge benefits.
Indeed, the future of businesses with chatbots is bright. Once a client willingly messages your chatbot, you can continue sending them valuable and informational messages.
You do this to nurture them into purchasing your goods or signing up for your services. The customers can do this either today or in the future.
So, bots can be a powerful tool in your digital marketing that can boost your business in the long term. This is mainly because it's a more direct form of one-on-one customer interaction.