Distributed cloud technology is described as an infrastructure where many clouds are used to meet performance needs, compliance requirements, and underpin edge computing while remaining centrally managed from the chosen public cloud provider.
Hence, a distributed cloud service can also be described as a public cloud that operates in many locations simultaneously. Distributed cloud supports a geographically distributed and centrally managed distribution of public cloud services. The services are optimized for compliance, performance, and edge computing.
This technology lets you run public cloud infrastructure in many different locations but manage everything from a single control plane. Why is AI important to the future of computing? Technological advancements like distributed cloud technology require artificial intelligence enhancement to ensure that all systems are operating efficiently.
With such targeted and centrally managed public cloud service distribution, you can do more for your business. The service enables businesses to deploy and run applications or single application components in a group of cloud environments and locations. You can go for the environments that best meet your needs for regulatory compliance, performance, and much more.
This technology resolves operational and management inconsistencies that can happen in multi-cloud or hybrid cloud environments. The infrastructure offers the perfect foundation for edge computing, running servers, and applications near where data creation happens.
Edge computing and distributed cloud demand are powered by artificial intelligence (AI), Internet of Things (IoT), telecommunications (telco), and many other applications that require processing massive amounts of data in real-time.
On its part, the distributed cloud is helping firms and businesses to resolve the challenge of complying with specific data privacy rules and regulations. In the most recent cases, this technology is offering IT services to employees and end-users who were redistributed by the pandemic.
With this technology, the question of where is AI going in the future is answered since distributed cloud technology is enhanced with AI to enhance the efficiency of business operations digitally.
How Does Distributed Cloud Work?
It all starts with distributed computing. In this context, application components are spread across different networked computers. They are designed to communicate with each other via messaging or APIs, to enhance the general application performance or boost computing efficiency.
On its part, distributed cloud goes a massive step further. It distributes a public cloud provider's whole compute stack to any place that a user needs it. The stack can be sent on-premises in the user's data center or private cloud. Moreover, the stack can be sent to off-premises in one or more public cloud data centers that might not even belong to the cloud provider.
Effectively, the distributed cloud increases the provider's centralized cloud with many geographically distributed micro-cloud satellites. Nevertheless, the cloud provider retains all central control over the governance, security, operations, updates, and reliability of the whole distributed infrastructure.
The customer, on their part, accesses everything as a single cloud and manages it all from one control plane. Hence, distributed cloud fixes with various hybrid multi-cloud breaks as industry analyst Gartner puts it.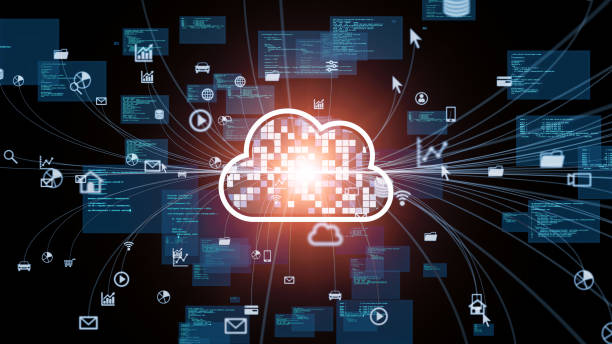 Edge Computing And Distributed Cloud
Edge computing locates and runs application workloads as physically close as possible to where data originates. For instance, the applications are found near where users interact with different devices or where IoT devices like machine sensors and security cameras collect and generate data.
In simple terms, edge computing enables users to 'bring the math to the data'. It brings computation to places where data is created instead of sending all collected data to a centralized cloud data center for processing. Thus, edge computing is critical for the applications that process massive data volumes at high speeds and in real-time, when low latency is crucial.
It is possible to implement edge computing without having a distributed cloud architecture. However, the distributed cloud makes edge computing applications management and deployment easy especially when integrated with the ideal AI. Does that aspect answer the issue of; is AI the future of computer science?
With the distributed cloud, you can run many manufacturing plants from a single control plane using a single set of tools from a particular cloud. Without the distributed cloud technology, the tasks involved in every plant are different depending on where their edge server is located which makes work a bit cumbersome for the manager.
Use Cases For Distributed Cloud
This technology is used to support everything from simple multi-cloud management, improved scalability, to the deployment of state-of-the-art automation and functionality. Distributed cloud enables organizations to gain more control over their hybrid multi-cloud network. It offers enhanced visibility and management from a single console, using one set of tools.
It is always expensive and time-consuming to set up and expand a dedicated data center location for every place a business operates. But with this technology, an organization can easily expand to existing networks or edge locations without the involvement of any physical buildout. It is possible to develop and deploy anywhere in the environment rapidly, using the same personnel and tools.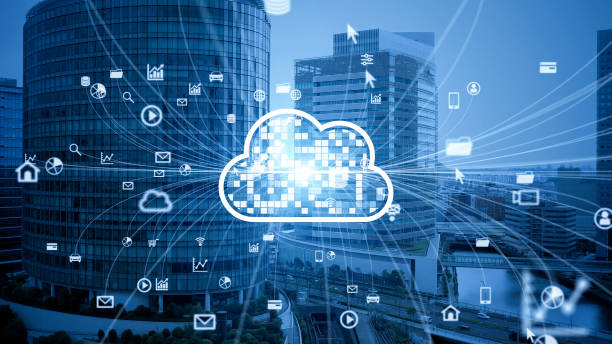 Most of the data privacy rules and regulations state that a user's personal information cannot be sent outside the user's country. But, the distributed infrastructure makes it easy for organizations to process personal information in every user's country of residence. Notably, processing data from its source can simplify compliance with data privacy regulations in telecommunications, healthcare, and several other industries.
A content delivery network (CDN that is deployed on distributed infrastructure is seen to improve streaming video content performance, and user experience, by storing and delivering a lot of video content from locations that are nearer to the end-users.
AI, IoT, and machine learning applications rely heavily on real-time data analysis that does not wait for data to move to a central cloud and back. Edge computing and distributed cloud technology give the low latency that these applications demand. Therefore, anyone who asks what is the future of AI and machine learning? The answer is distributed cloud technology.
What Does This Technology Mean For Businesses?
The Covid-19 pandemic has changed most of the dynamics of how businesses operate around the world. Many firms have adopted a mixed model where some of the workers are virtual and the cloud has been critical in enabling all that.
In the course of the pandemic, there was accelerated cloud adoption. In that context, Gartner says that the cloud is expected to account for 14.2% of global enterprise IT spending by 2024, compared to the 9.1% seen in 2020.
The cloud model is hybrid as well with organizations having public cloud resources and private cloud data centers within their organizations. However, the connection between the private and public clouds is complex. They have different approaches to orchestration, instrumentation, and provisioning. It results in a sub-optimal cost of security, ownership, and compliance gaps, coupled with latency and governance problems.
In most cases, the best way forward is the distributed cloud, according to Gartner:
"Distributed cloud creates strategically placed substations of cloud compute, storage and networking that can act as shared cloud pseudo-availability zones. By 2024, most cloud service platforms will provide at least some distributed cloud services that execute at the point of need."
Based on a Technologent post:
"The distributed cloud retains technical, financial and operational benefits of the cloud while enabling greater performance, redundancy, security and regulatory compliance."
To make everything work, institutions need a unified view to enable them to gain massive control over cost, governance, and cybersecurity. Moreover, they have to leverage technological advancement to underpin optimal performance for all applications. Distributed cloud is believed to improve most business outcomes as the world shifts to the digital space.
Cloud Service Provider Extensions
Major cloud service providers (CSPs) currently offer extensions of most of their services that can sit at any business' enterprise edge. Google has Anthos, Amazon Web Service has Outposts, while Microsoft offers the Azure Stack. Each CSP is different. But, they all "aim to synchronize cloud with on-premises deployments," as explained by TechTarget.
They guarantee synchronization by offering APIs and tools for centralized management and monitoring across cloud and on-premises environments. Users leverage the CSP-provided tools t support their hybrid cloud workloads where they run, whether on-premise or in a public cloud.
Cloud providers' shared responsibility model has to enable distributed cloud governance that is not possible currently. The cloud is the place to stay, and it continues to evolve to address changing and evolving application and business needs. Distributed cloud is a cloud-agnostic approach that is the right architecture for a world where smart devices exist everywhere.
The cloud that is distributed is guaranteed to enable users to draw precise conclusions and outcomes from the devices and data collected and generated by computer networks.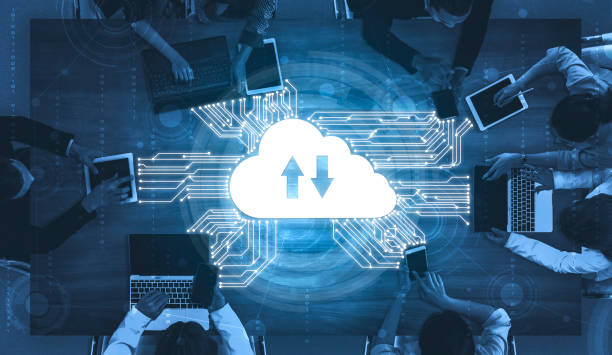 Distributed Cloud And IBM
IBM has been involved in many technological advancements helping boost efficiency in business operations. The issue of what is IBM doing to support the future of AI has many answers since the company offers a plethora of technological solutions.
Its Cloud Satellite helps people deploy and run applications continuously across all edge computing, on-premises, and public cloud environments from any available cloud vendor. The technology standardizes an integral set of data, Kubernetes, artificial intelligence, and security services to be managed centrally as a service by IBM Cloud.
The distributed cloud offers full visibility across every environment via a single pane. The eventual result is greater developer productivity coupled with excellent development velocity.