As cryptocurrencies and their underlying technologies have evolved, many have wondered what the relationship between them and retail banking will be.
The great news is everything is working out!
Maybe in ways, we couldn't have thought of or predicted, but things are working out nonetheless.
The entree of Customers Bank is one of those pleasant surprises.
The retail bank recently got into the cryptocurrency playing field.
Because of moves like this, cryptocurrencies such as Bitcoin have a future.
We reached out to Christopher Smalley, Head of Digital Banking at Customers Bank about this.
Here is what he had to say.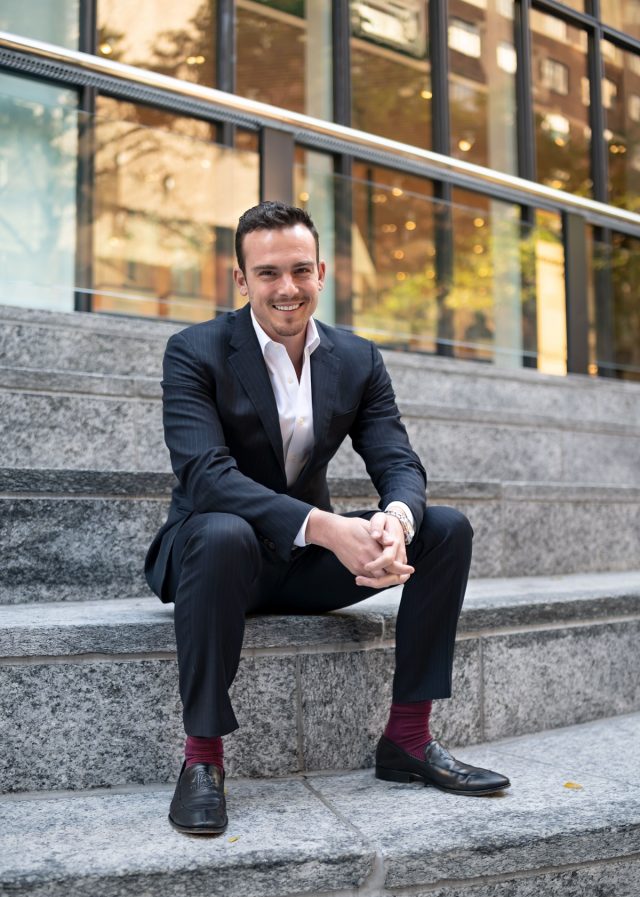 E-Crypto News:
What are the benefits of mainstream financial institutions onboarding into the cryptocurrency space?
The space is significantly underserved.

Enterprise grade crypto and crypto-adjacent businesses have hundreds of billions of dollars in cash, significant unmet lending needs, and real-time payments requirements.

Banks can generate deposits, earning assets and fee income from these customers.
E-Crypto News:
What prompted the decision for your institution to make its entrée into cryptocurrencies and their allied technologies?
Crypto is too large to ignore. Banks the size of Customers Bank rely on building niche businesses that require agility and tech readiness. Given the limited number of banks participating in the market, relative to its size, serving these customers was a no-brainer for us.

Crypto businesses also require real-time transaction settlement, and very few banks have the technology team to integrate this type of platform at speed and scale. Customers Bank is among those few.
E-Crypto News:
Why did the event occur at a time when governments themselves are still trying to take positions on these technologies?
We have had transparent discussions with our regulators at every step of this process. We have been encouraged by their partnership.

As I said earlier, crypto is too large to ignore, and that goes for the government, not just commercial leaders. Helping the enterprise grade businesses in the space become more integrated benefits everyone: banks, regulators, consumers,  and the entities themselves.
E-Crypto News:
What are the details of the move?
Customers Bank launched CBIT, a tokenized representation of the USD, which allows crypto businesses to settle their fiat transactions instantly.

For exchanges, OTC and market makers who are executing thousands of transactions per day, this capability is critical.

We have invested in a team from some of the leading crypto and crypto adjacent businesses, are actively gathering deposits, and partnering with some of the largest players in the crypto space to develop a robust, market leading product portfolio to serve the broader ecosystem.
E-Crypto News:
Who are the initial institutional clients that your institution has partnered with?
While we cannot disclose a comprehensive list of initial partners, Genesis Glabal Trading, a leading prime brokerage, Blockfills, a leading crypto trading platform, SFOX a leading crypto meta exchange, and GSR one of the largest trading execution firms, are all part of our soft-launch. Additionally, we are working with several of the top retail exchanges and stablecoins.
E-Crypto News:
What advantage does your institution offer to these clients?
Simply put, capital efficiency.

These customers cannot wait for ACH or wire settlements to redeploy their capital.

It also has the reliability and safety of being on an immutable blockchain, which gives these customers peace of mind that their transactions are being recorded and reconciled accurately.
E-Crypto News:
What technologies are you deploying to onboard these new clients?
Beyond CBIT, Customers Bank is leveraging a variety of back-end operations technologies during the onboarding, KYC and monitoring processes.
Related:New Demand for Cryptocurrencies: Trading on Bitcoin Cash KYC-Free Exchange With Blind Escrow
E-Crypto News:
What services are you specifically offering to them?
Beyond real time payments, Customers Bank is in early discussions with several enterprise grade crypto businesses to lend in a variety of ways.

We believe strategic relationships with the top businesses in the space will make our deposit franchise sticker, and keep us on the leading edge as this market evolves.
E-Crypto News:
Please, can you tell us more about the CBITTM token?
CBIT is a tokenized representation of the USD. Any two commercial customers of the bank can make instant settling payments to one another using this blockchain token.

While trade settlements between crypto businesses are an outstanding use case, they are by no means the only one. Other businesses looking to maximize capital efficiency and provide just-in-time payments can benefit from CBIT.

Related: One [Stable]coin to Rule Them All? Huobi's New Program Lets Users Swap Between Tokens
E-Crypto News:
How has your unconventional approach towards innovation given  Customers Bank the edge over other financial institutions?
Competitive agility is central to the Customers Bank story. A great example is PPP. Despite our relative size, we were the second largest PPP lender by loans funded.

We achieved this by partnering with leading FinTechs and integrating them quickly. We were active in the digital PPP marketplace months before most of our competitors and scaled much faster than any of them.
E-Crypto News:
Do you have any plans for NFTs? Please, can you tell us more about this?
NFT trade settlement are a great use case for CBIT.

We have no plans to hold NFTs on our balance sheet, but we believe in blockchain's ability to revolutionize a number of markets. Tokenization has the ability to change finance very quickly and we want to maintain our leading tech position by partnering with the leading organizations.

Related:NFTs Trading Volume Tripled As The Crypto Market Crashed
E-Crypto News:
What role do you think NFTs will play in society in a few years?
Obviously they will be significant. Sophisticated investors are exploring how NFTs can convey cash flows associated with a security, transmit ownership of the underlying security itself, and integrate with smart contracts.
E-Crypto News:
How do you intend to onboard other clients?
Our onboarding process for crypto businesses is collaborative and thoughtful.

We work with the prospective client to assemble a comprehensive package of documents which captures their regulatory standing, AML/fraud processes, information security capabilities and registration with relevant overseers.
E-Crypto News:
What security measures are in place to protect client assets?
CBIT runs on a private Customers Bank instance of the TassatPay platform.

We undertook intense information security testing on our partner's environment and feel confident in their capabilities.

TassatPay is also the platform underlying Signet at Signature Bank, which to-date has experienced no security breaches. Asset security is inherent in the way this product is structured as well.

The only things a customer can do with a CBIT is exchange it for a dollar into the customer's DDA or send it to another Customers Bank platform customer.

There is no ability to send it externally.
E-Crypto News:
How will real-time payments for cryptocurrencies occur over the Customer's Bank infrastructure?
Great question.

Our customers can exchange dollars from their DDA for CBITs.

Those dollars go into an omnibus account which holds an equal number of USD as there are CBIT across all customers.

Customers can then transact in real time with CBITs.

When they are ready to convert their CBITs back to USD, the CBIT they wish to exchange are burned off the chain, and that number of dollars is debited from the omnibus account and credited to the customer's DDA. Each transaction (minting CBIT, transacting in CBIT and burning CBIT for USD) all occur instantly.
E-Crypto News:
What were the regulatory hoops you had to jump through to get here?
I would not say we had to jump through hoops. Our regulators are great partners and expressed genuine interest from the beginning of this project.

We began communicating to them some six months before launch, so there were never any surprises. As the story has evolved, they have been updated regularly.

We did undertake a lengthy risk management process to uncover and mitigate all of the risks associated with the payments platform and banking these customers. That risk review included monthly updates to our board and several presentations to the FED.
E-Crypto News:
What are the many applications of B2B payments across the board?
While I don't want to give away too much, I think blockchain has the opportunity to integrate contracts and payments.

As businesses continue embracing just-in-time stock management, RTP can play a part by enabling a manufacturing company to reserve transportation at the last moment before a departure, knowing exactly how many widgets are going to be available for shipment.

Other large repeatable expenses like paying rent across a massive portfolio of leases, are great use cases for businesses to maximize their capital efficiency.
E-Crypto News:
How have you been able to separate your cryptocurrency business from traditional banking?
The crypto team sits within the digital bank. We have a sales and operations team exclusively devoted to it.
E-Crypto News:
What are your plans for retail cryptocurrency services?
Nothing specific at the moment. At some point enabling our customers to buy/sell/hold crypto could be beneficial. For the foreseeable future, we have no plans to support our retail customers transacting in crypto.
 Related:Editorial: The Crypto Maze-Cryptocurrency Adoption and Regulation are Coming