Qualia Restaurant is a Cooking Stage [Mumbai]
Qualia Restaurant in Mumbai by Serie Architects was designed as a living gallery. The linear layout of the space was highlighted with a tall, bronze curtain dividing different dining areas. A long bar was separated into 4 zones: the bar, the bakery, live cooking stations and a sommelier's table. That's how guests are invited to fully immerse into the experience.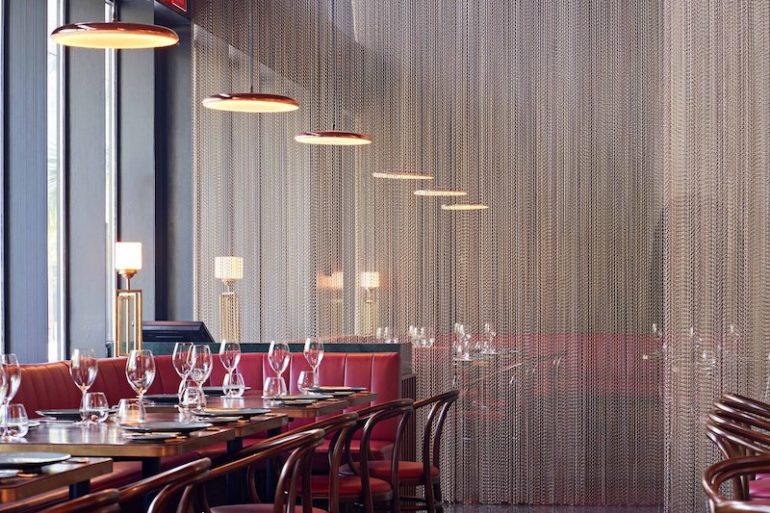 Multiple communal wooden tables boost the sense of participation and togetherness. Timber frames on the ceiling balance smooth black terrazzo on the floor and extend as a system of shelvings behind the bar. Together with red leather seats and bistro chairs, the restaurant blends exceptional design element with casual, retro-inspired decor.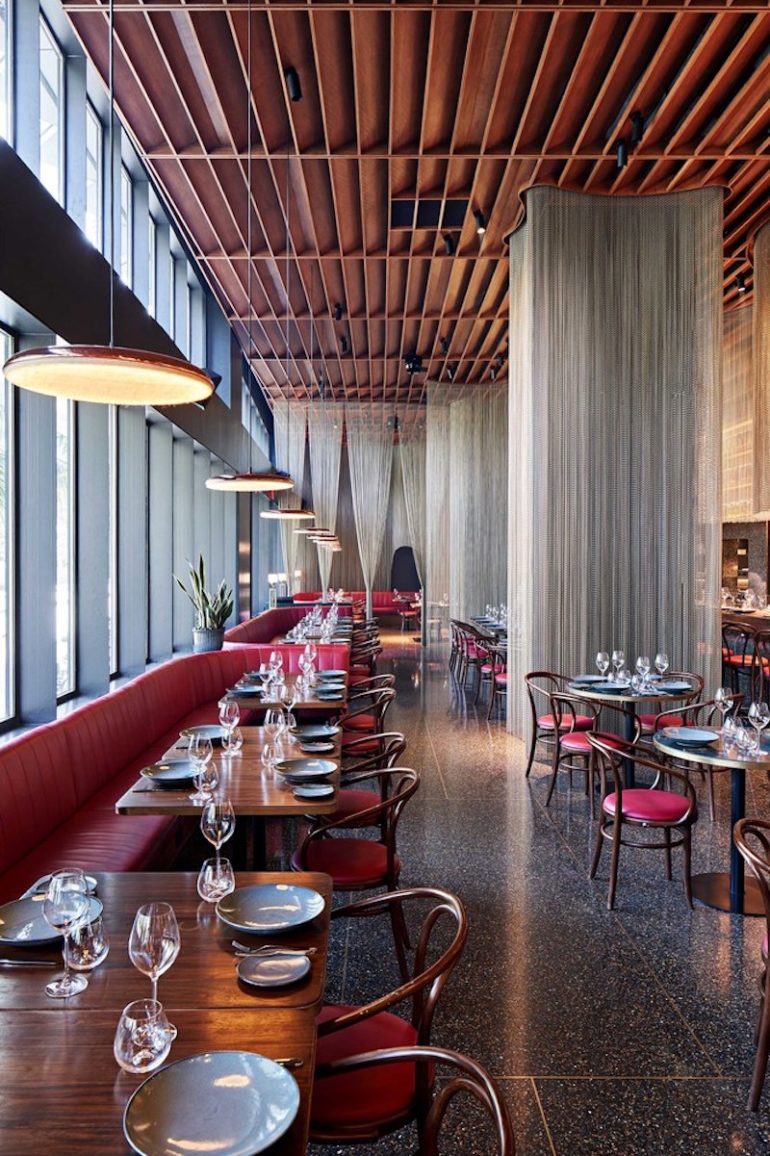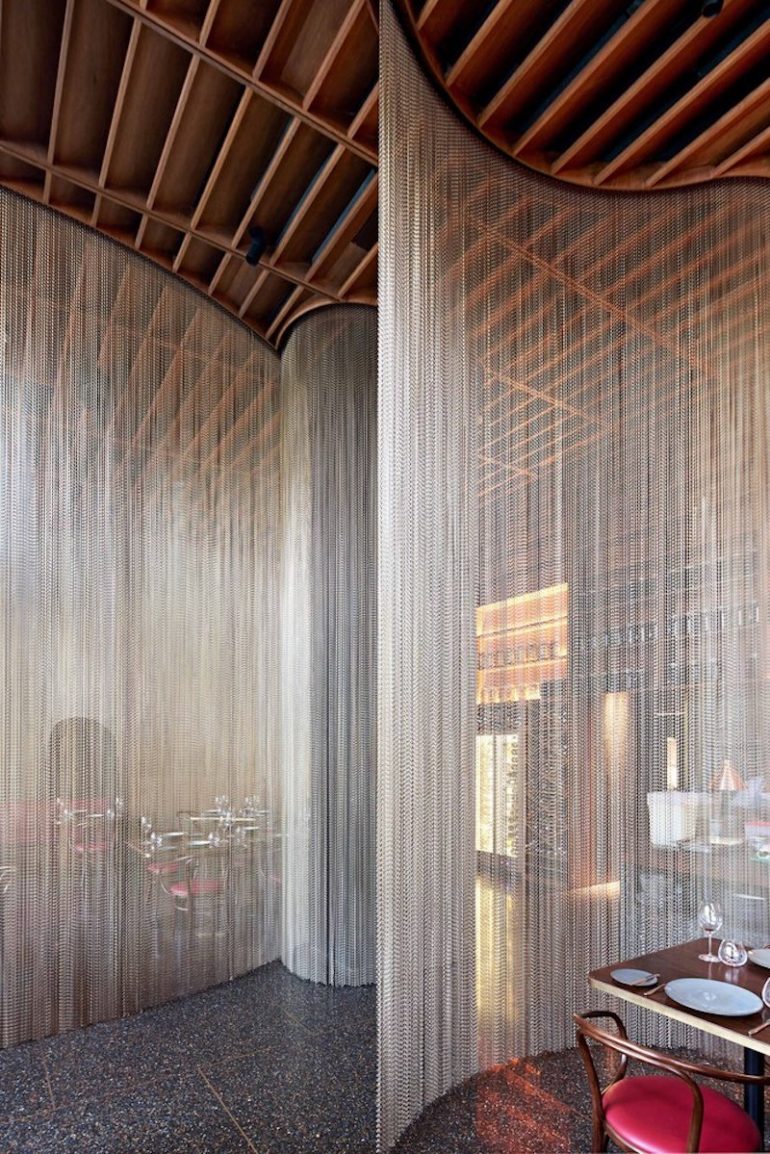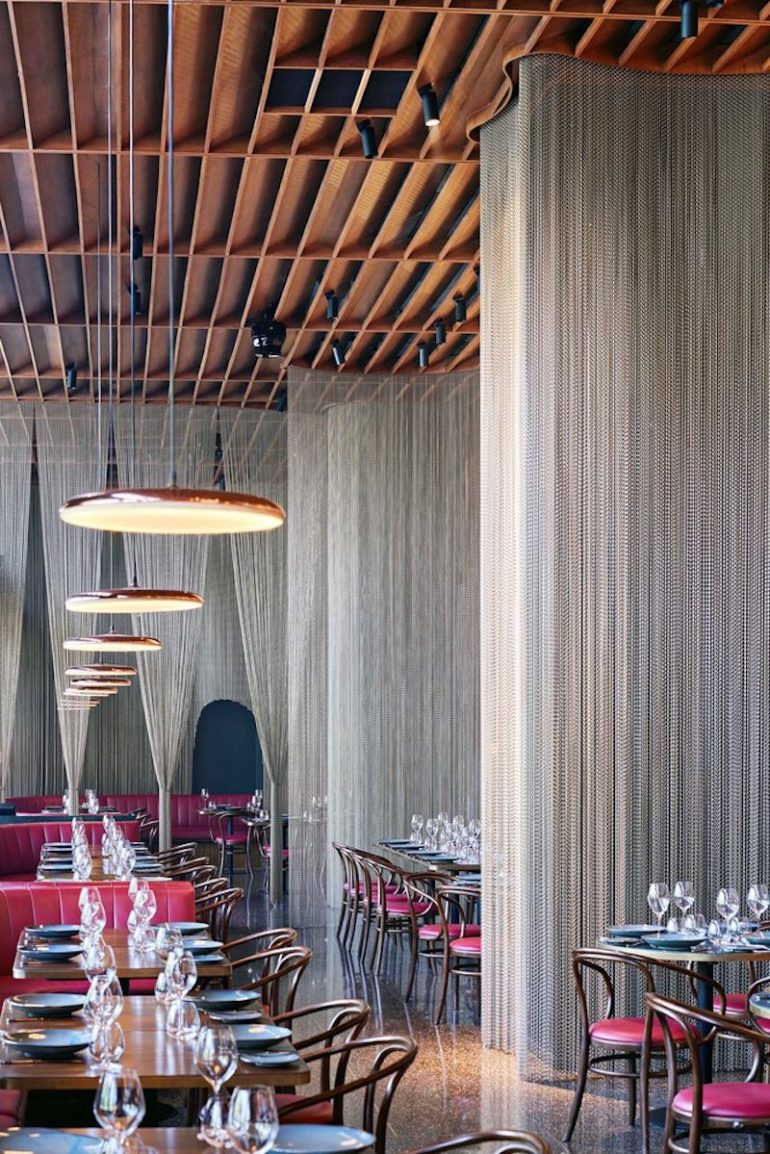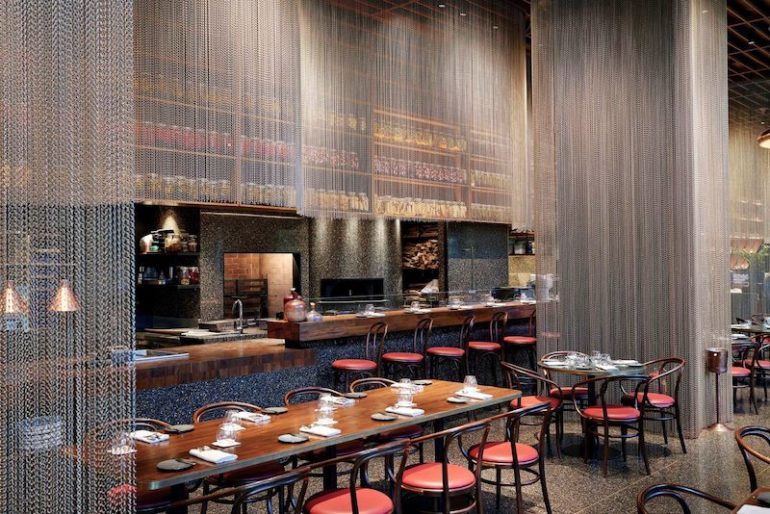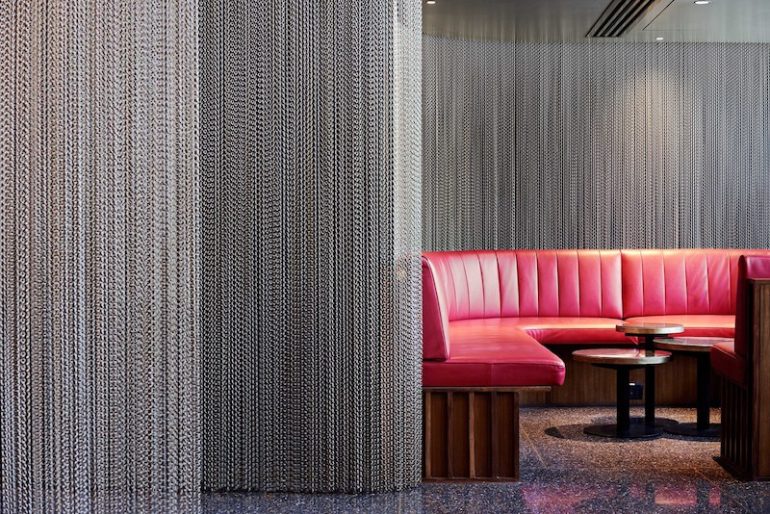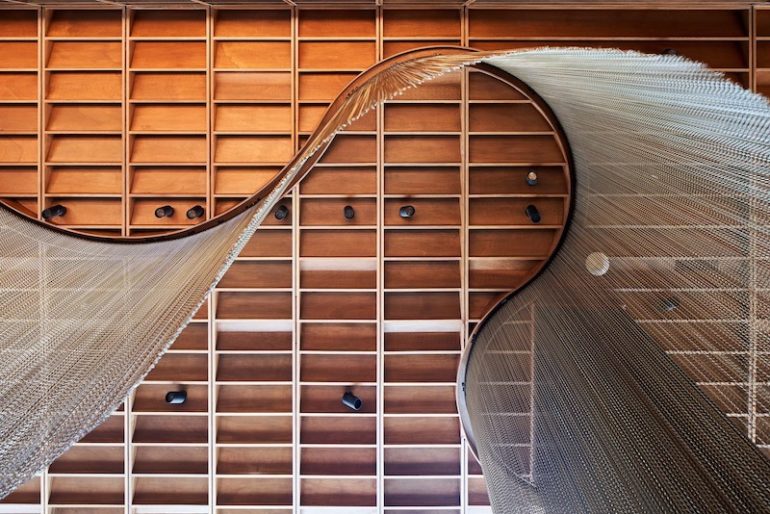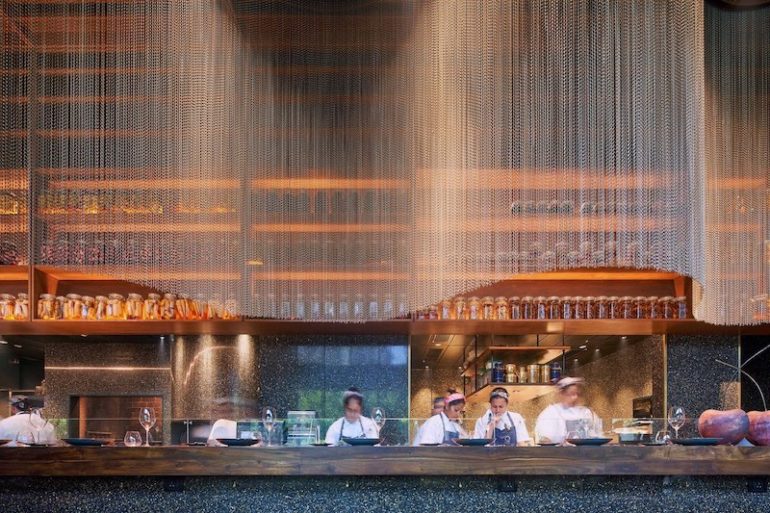 www.serie.co.uk