In the early 2000s, ESG was the in-thing introduced into the financial space after the 2004 "Who Cares Wins" UN report.
Since then, ESG has become a fundamental aspect of corporate governance.
Companies now have to show they care or get on the road to bankruptcy.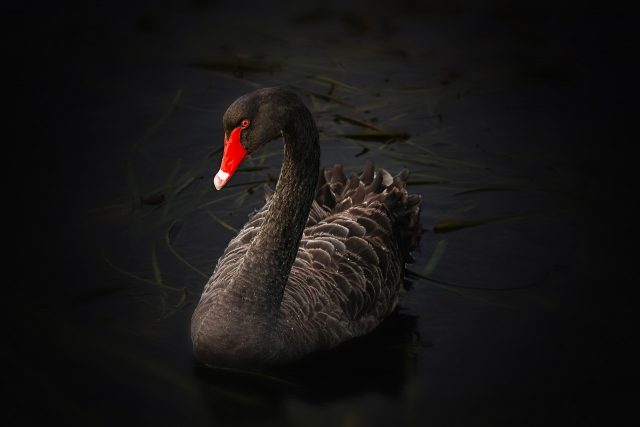 On the flip side, forces outside human control, "black swan events," tend to put corporate ecosystems in a bind. On the one hand, they have commitments to fulfill, and on the other hand, the financial resources to do so get swallowed by these outside factors.
Recent black swan events-the 2008 recession, the COVID pandemic, trade wars, physical wars and conflicts (Russia-Ukraine?), and other escalating events have made companies, especially tech companies, reconsider how exactly ESG goals can get fulfilled.
There's also climate change.
With targets set at the last UN climate change conference, ESG targets now include higher commitments and targets.
Tech companies are some of the highest contributors to the global carbon footprint.
With the power wielded by technology and the various ways innovation has improved humanity, companies must fulfill their responsibilities if a continuum of the ESG paradigm must occur.
We reached out to Rob Pritchard, Senior Analyst, Technology, Enterprise Technology & Services Networking at GlobalData, a leading data analytics and consulting company, about the role of Economic, Social, and Corporate Governance corporate roles in a decade where black swan events rule and reign.
Here are his insights.
Rob Pritchard, Senior Analyst, Technology, Enterprise Technology & Services Networking at GlobalData Plc.
E-Crypto News:
How have recent black swan events affected ESG programs in the corporate world?
Clearly, events like the war in Ukraine, the pandemic and trade disputes have taken the climate crisis off the front page, but enterprises and service providers continue to make progress in ESG and have long-term plans to meet sustainability targets out as far as 2030, 2040 or longer. Social and Governance goals continue to progress too.
E-Crypto News:
What are the benefits of ESG goals and targets in the new year?
ESG is of increasing importance to enterprise customers (from MNCs to enterprises and increasingly SMEs)  investors. I have seen evidence of it being a key issue in contracts – and it's usually the 'best' (profitable, loyal) customers that require commitments.
E-Crypto News:
Just how much has the ESG market changed since the emergence of COVID and other black swan events?
ESG in tech is in transition from the early hype stage to being delivered – this means measuring and reporting – preferably backed up by independent validation.
E-Crypto News:
Please, can you provide projections of general trends in the new year?
The market remains fragmented and complex. It is likely that standards and alliances will emerge over time. As usual, everyone aspires to dominate the market.
E-Crypto News:
How critical is climate change to corporate environments?
It is essential. Not just from a moral/altruistic perspective, but also from a commercial and regulatory angle.
E-Crypto News:
How can tech service providers adjust and remain committed to their ESG targets in the long term?
Tech continues to lead in ESG as the sector is aware that it is a major user of energy and other resources. All major players are committed to long-term targets, but they must keep updating progress on  regular basis to avoid accusations of future-washing (making promises for which the current management will not be held responsible).
E-Crypto News:
In the current economic and societal chaos, how can corporate governance issues be resolved and standards maintained?
In some ways, the trend towards re-shoring/friendly-shoring actually helps cut back on emissions and makes co-ordination on Scope 3 (the most challenging area) less difficult – at least in theory (but again emerging regulation cannot be ignored. The EU leads in this.
E-Crypto News:
How do black swan events affect corporate decision-making processes?
Sensible companies conduct scenario planning, but by their very definition black swan events come out of the blue. The key is the response instinct.
E-Crypto News:
What roles will emerging technologies play in improving ESG standards?
Big data, AI, blockchain are all cited – but then they are for everything.
Related: Finance with Artificial Intelligence
E-Crypto News:
Has the UN COP program been effective in spurring corporate bodies towards climate change objectives and targets?
COP is useful because it is a regular reminder of the global importance of the climate crisis and shows commitment from world leaders to address it – even if progress is a bit stuttering.
E-Crypto News:
How can tech service companies create new services and revenue streams for the ESG market?
Two main areas of focus: new products and services such as IoT in agriculture to optimize use of resources like water and fertiliser, or Smart Cities and Buildings to reduce unnecessary waste of resources. The other area is as an enabler of reporting and measurement from devices to EV reporting, to connecting data for reporting along the supply chain. Essentially, every business relies on technology and every business will need to address ESG – the two interlink.
E-Crypto News:
What are the most probable events that will affect the business environment in the next 12 months?
Ongoing events like Ukraine war, changing global trade patterns and who knows what else.
E-Crypto News:
How can the development of new regulations affect corporate responses to climate change issues?
Immensely – eg EUCSR rules for large companies and listed SMEs.
Related: We Talk to Bluesky Digital Assets Corp. about Cryptocurrencies and the Environment
E-Crypto News:
Are there any American and Global political factors that could shape the ESG markets?
There has been some push-back from climate change deniers but the direction of travel is clear. Just watch the news. There is also a generational change, with Gen X as strong advocates (the Greta effect!).
E-Crypto News:
How can America maintain its technology lead in critical markets?
The Californiaisation of need still tends to hold. US still dominates in tech and it's a key investment market.
E-Crypto News:
How can ESG markets best serve underrepresented population segments?
There is a reassuring focus on digital inclusion (a subject I am currently writing about). This makes both altruistic and commercial sense, and reflects social evolution.
E-Crypto News:
What are the best strategies to prepare ESG targets for population Z?
More of the same. Plan, deliver, and prove.
Related: How digital civil registration accelerates UN's Sustainable Development Goals