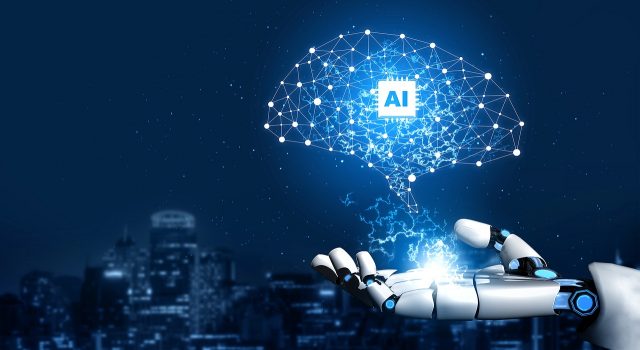 The study of money discipline falls into Finance.  This study helps to raise capital in expenditures. Finance is among any country or organization's core pillars of the economy. The company must ensure greater financial measures if it has to extend well. Companies often need help with their performance regarding their finance discipline. This area needs to be more proactive compared to other areas of the organization and country. 
Finance is everywhere, from home to any multinational company, and together these companies built a framework for the country's economy. 
When it comes to the modern way of making things happen, Artificial Intelligence makes its way in every sense, and Finance with Artificial Intelligence proofing to be the combined force to ensure better outcomes. 
This article is about Finance and AI, the road to better outcomes. 
AI being top-notch, governs financial services to get better and better. Let's see how it does;
Finance and AI For Personal 
One of the core actions provided by Artificial Intelligence is Natural Processing Language, which empowers chatbots that inform anything regarding financial services. Whenever any consumer rushes toward the official site, a chat bar at the bottom asks, " Do you need any help? This is just the beginning. While that can interact with users while processing the natural language algorithms. 
Secondly, many financial companies send SMS to their consumers, alerting them about fraud or the latest information regarding financial services. ENO offered a service in the US for the first time backed by natural processing language power. 
Finance And AI For Consumer 
AI is the most powerful tool to process data at a lethal pace, enabling financial sectors to incorporate a security system that secures consumers from fraud and attacks. A recent study has declared that in 2023, fraudulent activities can cost up to $ 48 billion, which is the severe target. So, in this way, consumers are more prone to select banks or any other financial service that just gives them a secure transaction environment, especially with online transactions. 
Furthermore, cyber-attacks are uneven, and analyzing the patterns of these frauds is simply impossible to do manually. So, implementing AI in this cause gives the next level of security in this cause. AI algorithms analyze every transaction pattern and past patterns of cyber-attacks to give real insights, and anything related to that will be monitored.
It will be reported to stakeholders to take action to implement pre-secure measures. These strategies are now almost implemented by every bank and the financial sector in the USA, and the whole world is eager to implement Finance and AI together. 
Corporate Finance With Artificial Intelligence
Loan financing and assessing the risks related to loans are simply complex ones. Predicting the outcomes of these issues is generally so tricky. AI has different products to provide ease, and one such product is Machine Learning. Machine Learning is providing greater measures to Corporate Financing. Powerful Machine Algorithms can detect every anonymous activity with a gentle push. 
Deep Learning, another fascinating option of AI, gives more analyzing power. In the US, financial sectors, especially banks, use this Deep Learning to analyze customers deeply to trace the bad actors that can become threats later. 
Finance and AI In A Limelight 
Implementing Artificial Intelligence in their core operations takes financial services to the next level. Not only financial services but also every important aspect, such as Healthcare, Engineering, and Medical, is making full use of AI. AI is so hot because it provides a real chance to process data with thundering speed, which is remarkable.
Every second, we consume billion of GBS worldwide, and processing that bulk amount of data with quick sessions is completely a next-level task and very tricky. 
This is the data that is responsible for creating such an environment, and extracting useful insights from this data is the real game. In this way role of data analysts has been emerging. The more you analyze the data you find room for better outcomes. 
Finance is dangerous as it moves money from one place to another, and anything that threatens this money is liable to detect and defend. AI has opened new doors for the financial sector as it brings a modern framework for ensuring better security all over. 
Final Words
Technology is developed to facilitate mankind, and we all are linked to different sectors in different ways. For instance, we are bound to these financial services as we all save our money in banks, and these banks are pillars of financial services. 
Technology and its benefits give new opportunities for attackers to exploit things. In many ways, technology allows new attackers to target by different means. 
So, before implementing any technology, first, know how to implement it more profoundly. Otherwise, this technology can become a curse and cause you to lose a lot of money. 
Technology is good in many ways but can be a headache too. People dealing in Bitcoin Trading have a greater opportunity to make more. In this regard, access the-bitcoin360-ai.com to know about the profound tool and platform that enables you to become a pro in Bitcoin Trading.