Altcoins are alternative cryptocurrencies to Bitcoin, the flagship cryptocurrency. Bitcoin, the oldest crypto, is regarded as a progenitor to all other cryptos available currently. There are more than 10,930 cryptocurrencies in existence today, according to crypto market capitalization aggregators. Also, over 20,500 different types of markets exist presently.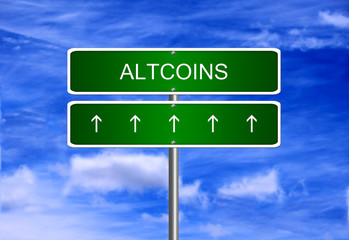 The term 'altcoin' refers to every one of the thousands of common cryptos that strive to work alongside bitcoin and each other, or are currently competing for eventual domination. Security tokens, utility tokens, and stablecoins are the other types of alternative coins that have come up in recent years.
How Do Altcoins Differ From Bitcoin?
Studies show that these tokens differ from BTC in a variety of ways. Some of them have a different economic model or a different coin-distribution method, for example, the alternative coins that were given to all citizens of a particular country.
Others use different proof-of-work mining algorithms. Some adopt this strategy to resist specialized mining hardware, while others do not rely on any proof of work. Some of these altcoins provide a versatile programming language to create applications on top of, while others give more privacy than Bitcoin.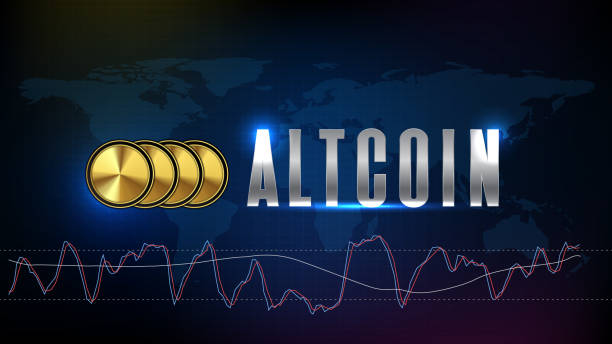 Additionally, some altcoins serve a particular purpose, including non-monetary use cases. Some are used for domain name registry, while others act as data storage pointers. Nevertheless, many other altcoins do not do anything much interesting. Most of them tweak some parameters that do not matter while others offer something that may sound useful, but it is not.
The higher the total amount of coins available, the lesser every individual coin is worth. In the case that an altcoin gets blocks faster, it means that every transaction needs more confirmation to achieve the same level of security. Thus, most altcoins offer no significant benefit over Bitcoin in any way.
Moreover, they have less hash power securing them since they have few developers for improving them. Therefore, they are less useful as a result of smaller network effects. After closer inspection, it is discovered that most of the altcoins make empty promises about providing valuable features.
The altcoins are riskier than Bitcoin since their exchange rates are mostly more volatile. Interestingly, virtually none of the altcoins has maintained its value against bitcoin over the years. Many tokens have come and gone, with some being considered absolute scams that are created to enrich the inventors and early adopters.
Some of these tokens can do useful tasks like acting in a testnet capacity of providing greater anonymity than bitcoin, which gives them a future. On the other hand, many others are driven entirely by speculation or even worse.
Common Feature In All Altcoins
Virtual currencies like Ether, Bitcoin, Litecoin, and several others can be used for payments on different platforms and not just their local environment. In this context, many altcoins are similar in that they function as cryptos with a primary purpose of serving as a store of value. They also handle decentralized peer-to-peer payments.
They offer high transaction speeds and more privacy, with some of them, developed for very explicitly defined use-cases. But, they diverge from Bitcoin's original purpose as a peer-to-peer payment network.
Altcoin Market Size
Following Bitcoin's success, Litecoin was launched in 2011, becoming the closest competitor to bitcoin back then. Although it is similar in code and functionality to BTC, Litecoin differs in several ways. Its mining transactions are approved four times faster than bitcoin. It also uses a different proof-of-work algorithm – scripts, which is more memory-hard than many other proof-of-work algorithms.
Namecoin was also launched on April 18, 2011 with the project's primary aim being to decentralize domain registration. From 2011 up to 2014 before the 2015 blockchain hype, the rate of altcoin launches begun to grow rapidly. After Namecoin, other alternative coins that were launched include ripple, litecoin, peercoin, feathercoin, mastercoin, counterparty, and unobtainium.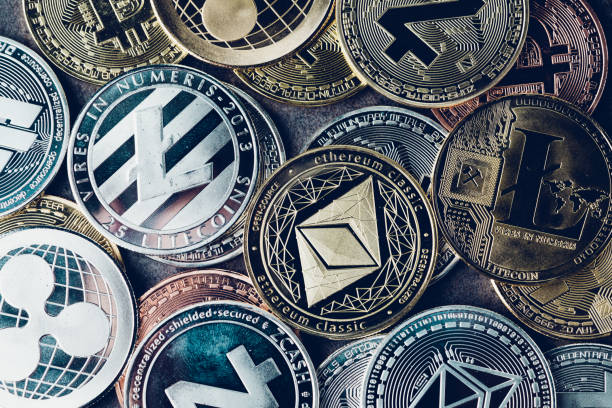 Litecoin dominated the altcoin world until 2015 when Ethereum hit the market. Ethereum offers many features and components that make it appear as the only viable competitor to Bitcoin. Not all virtual currencies are mineable like LTC, BTC, and ETH. Some of them are created with the whole supply released all at once. This supply is partially held, or all of it is pushed into circulation.
There is no way to mine or mint new coins in the cases where the coins' entire supply is released. Some of the non-mineable tokens include NEM, Ripple, EOS, IOTA, and NEO. Up to today, over 10,930 variants of Bitcoin have been created and maybe there are many others to come.  Currently, the alt-season seems to be starting pushing Bitcoin's market dominance down to around 46%.
Stablecoins
By description, stablecoins are cryptos that are pegged to another cryptocurrency or fiat money like dollars. Such coins can also be pegged on an exchange-traded commodity like precious metals. The pegging mitigates price volatility when compared to a specific 'stable' asset or a group of assets.
Stablecoins are not affected by turbulent, daily price fluctuations. This capability means that these coins are useful in practical daily cases, including investments, payments, and loans.
Mining-Based
The coins are mined into existence using proof-of-work (PoW) method. PoW creates new coins by solving challenging problems to create blocks. Several PoW coins exist today including Monero, Bitcoin SV, Bitcoin Cash, and Litecoin.
Alternatives to the mining-based coins are the pre-mined ones. They are distributed instead of being created through an algorithm. An example of such pre-mined coins is Ripple's XRP.
Utility Tokens
Such coins are used within a platform to pay for a service. The most common utility tokes are the ERC-20 Ethereum Standard coins. They are mainly created to be spent within a specific blockchain network. Sia is one such example that is a decentralized peer-to-peer cloud-storage solution.
Security Tokens
Security tokens are designed to operate as investment contracts. The token's buyer expects to get some future profits from dividends, revenue share, and market appreciation. They differ from utility tokens in that security tokens follow strict rules on who can purchase and even transfer them.
Non-Fungible Tokens (NFTs)
Non-fungible tokens are cryptographic assets on a blockchain. Each NFT has unique identification codes and metadata that differentiate them from one another and are then stored in smart contracts. Users cannot duplicate or divide the NFTs. Some of the use cases for the tokens include artwork, music, collectibles, science projects, and video game tokens.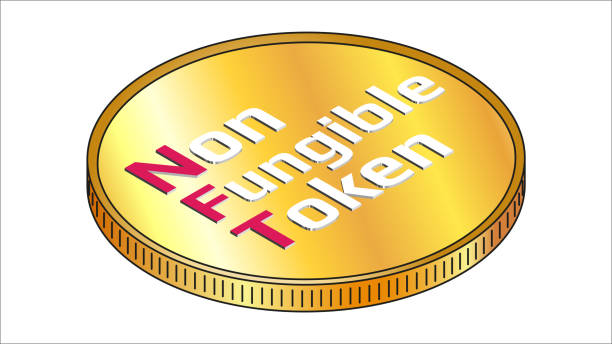 On the contrary, fungible tokens like bitcoin are identical. They are proven to have the same characteristics and value when they are traded.
The Future of Altcoins
The transaction fee is considerably minimal since there is no intermediary needed to authorize and validate the transactions. These transactions are completed in seconds or minutes, and the appeal of privacy and anonymity that is associated with crypto payments makes them increasingly popular.
Making a blockchain payment is convenient, fast, and highly secure, and the users do not need to key in any of their sensitive personal information. Thus, people are starting to shift away from fiat currencies going towards the cryptos. Notably, Ethereum, Bitcoin, Litecoin, Ripple and many other virtual currencies continue to enjoy massive growth, market capitalization, and mainstream adoption.
Most of these cryptos are providing functions and features that are continuously changing and improving the way that people execute daily transactions. Hence, there is a place for them in the future of global financial systems. Since they are slowly disrupting the global economy, only time will tell how far this crypto revolution will go.