Digital horse NFTs are participating in virtual races and they are being traded as non-fungible tokens (NFTs). Horse racing has met NFT mania on Zed Horse Run. By description, is a digital platform where some of the top steeds (horses) are fetching six-figure sums. On this platform, players can buy, breed, and race the digital steeds.
Non-fungible tokens have existed for more than half a decade. However, they found their perfect residence in tech since the start of this year, after permeating music, art, and most recently, sport. The latest phase of the crypto-boom is leading to thousands of people racing digital horses.
Many commentators believe that artworks are old news as digital horses taking over the NFT and crypto world in general. The Kentucky Derby might be the most popular stakes race that happened in the equestrian world over the weekend. However, it is not the only one.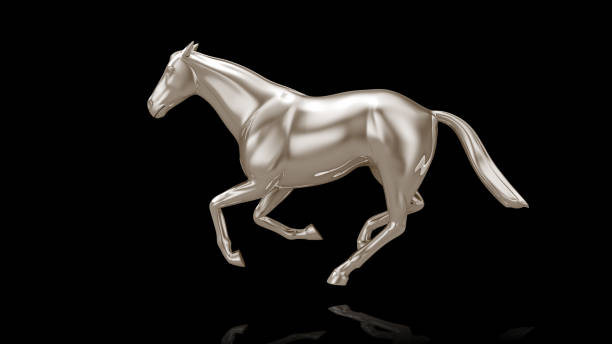 On the Zed Run platform, several such events happen every hour, seven days a week. The owners pay modest entry fees, normally between $2 and $15, to run their digital horses against others for prize money. All of these horses in the online races are non-fungible tokens which means that they exist only as digital assets.
All these animals are owned in a virtual reality world powered by secure blockchain technologies. The creators joined the NFT space earlier than most. After its launch in 2019, Zed Run became an instant success selling at least 4,000 digital horses at a value of €25 each. The newly launched rare horses go for up to €12,000.
Nonetheless, unlike most of the other NFTs, which correspond to GIFs, videos, and images that can be kept as collectibles or even sold for profit, every one of these digital horses comprises what Zed Run's creators refer to as a 'breathing NFT.'
Virtually Human is the Australian studio that created Zed Run. The head of partnerships at Virtually Human, Roman Tirone, said:
"A breathing NFT has its own unique DNA. It can breed, has a bloodline, has a life of its own. It races, it has genes it passes on, and it lives on an algorithm so no two horses are the same."
Thus, the owners can breed their NFT horses in Zed Run's 'stud farm.'
Crypto Enthusiasts Rush To Buy Digital Horses
People, mainly crypto enthusiasts, are rushing to acquire these digital horses. The horses arrive on Zed Run's site as limited-edition drops and some of them have already fetched more than living steeds.
One player reportedly sold a stable full of digital racehorses for $252,000. Also, another player got $125,000 for just one racehorse. So far, over 11,000 digital horses have been sold on this platform. One tech startup founder in Miami, Alex Taub, has already acquired 48 of these horses. Taub, 33, said:
"Most NFTs, you buy them and sell them, and that's how you make money. With Zed, you can earn money on your NFT by racing or breeding."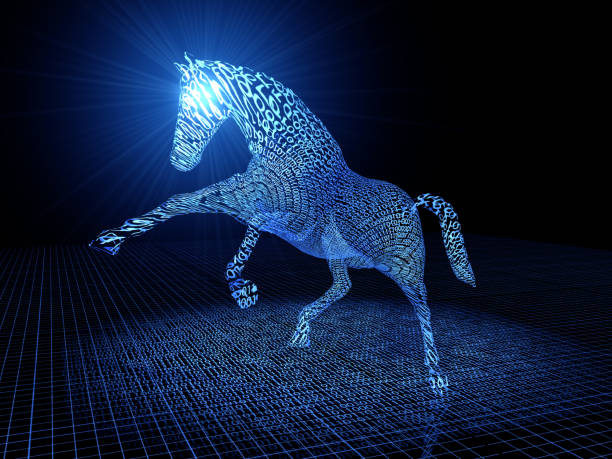 His stable is still growing and he recently bred a digital horse for his 5-year-old daughter. He mentioned:
"She comes home from school and wants to race it. She named her horse Gemstone, and Gemstone had two babies named Rainbows and Sparkles."
Every race has a 12-horse limit and the lineups are based on the qualities and past performance of every horse. Interestingly, the site uses an algorithm that runs 10,000 random outcomes and chooses one as the race's condition.
The Races
These races take place around the clock. They are streamed on both the company's website and Zed Run's Twitch channel. Zed Run is also known to operate a Discord server that enables people to follow race results, trade tips, and even share third-party tools for analyzing data.
Users can live-stream their races and repackage clips for Twitch and YouTube. One venture capitalist in New York, Yair Altmark, 23, has spent at least $300,000 on digital horses. He expects to make a lot of his money back. He said:
"There are people who are becoming mini influencers in this ecosystem themselves. And horses that are getting credibility on these streams and exposure on the Discord are making a name for themselves. It wouldn't surprise me if some of these horses are trading for $1 million in a couple of months, because these horses can generate a crazy return on your investment."
It costs between a few dollars to nearly $50 to enter a buy-in race. Interestingly, users can race a horse an unlimited number of times as much as they like. Geoff Wellman, Rob Salha, Chris Laurent, and Chris Ebeling launched Zed Run in 2018. They believed that horse racing was a fertile ground for innovation. Laurent said:
"It's one of the world's oldest sports, and it has remained unchanged since the dawn of time."
Racing and owning real horses can be prohibitively expensive. However, there is a lower barrier to entry for NFT horse racing, as explained by Drew Austin Greenfeld, 36. Greenfeld is an investor in New York. He mentioned:
"There are cheap horses and premium horses."
Another 25-year-old entrepreneur in New York, Renee Russo, said that racing her digital horse Glacial Planes seems more like playing a video game than taking a gamble. She added:
"I own this horse. I'm not betting on another horse, so I feel like I have complete control of where it's going, who it's racing, and who I want to breed it with."
As is the case with all the other investments, there is a viable reason for some caution here. If ZedRun turns out to be a fad, all these digital horses could be rendered worthless.
Fans of digital horse racing always talk about the 'metaverse' which is a space where the physical and virtual reality meet. Greenfeld stated:
"My opinion is that Zed Run will be the first digital sport of the metaverse. People are going to root for horses and stables, and become fans. There are horses that are already celebrities in the ecosystem. It's global, there's no language barriers and it's 24/7. It takes the best of crypto, NFTs, esports, streaming."
The Participants
Nevertheless, as the NFT craze keeps growing and more people discover digital horse racing, Zed Run is expected to continue expanding rapidly. The company currently has 30 employees globally and plans to continue hiring.
Celebrities and athletes have recently started to invest in this space. One actor who played Turtle in the HBO series "Entourage," Jerry Ferrara, has acquired a digital horse just like Wilson Chandler, a professional basketball player.
Some of the users said that Zed Run seems to have caught their attention and interest in the real-world spectator sport. Mr. Altmark mentioned:
"I would have never watched an actual horse race on YouTube before, but I've watched five now because of the idea of just familiarizing myself with how actual horse racing works."
On his part, Mr. Taub appears to be going all-in on digital races. He wants to acquire more digital horses in the next Zed Run drop to set up his stable. He said:
"This is either going to be the smartest or stupidest thing I've ever done. I'll either buy a house with the money I make from it or never show my face for a year."
Digital Horse Breeding
Zed Run can function due to its use of blockchain technology which enables the racers and breeders to pay for all their purchases using cryptocurrency. The particular setup is powered by Ethereum, the second-biggest cryptocurrency behind Bitcoin. However, the Ethereum network is marginally better for the environment.
All new horses are 'bred' through bloodlines traced back to the original 4,000 and reared in 'stables' that are contained in an entirely sci-fi-inspired world. Races take place on neon landscapes where these animals are rendered for maximal realism with a bar appearing in a rainbow of various colors.
Developers insist that the first and subsequently the most expensive generation will comprise 38,000 horses released in 'drops'. Users can race or sell their digital horses through a secondary marketplace designed for NFT transactions.
The prizes for the free and paid races range from a few dollars to several thousand. For now, all eyes of the environmental activists and e-Sports enthusiasts are keenly reviewing these trends to determine how far crypto and blockchain could go in reshaping global culture.
Is ZED Run A Win For Animal Welfare?
Zed Run is believed to serve an environmental purpose according to the animal welfare groups. Charities around the world have called for an end to using "animals for entertainment" in any capacity. States People for the Ethical Treatment of Animals (PETA) said:
"Behind the romanticized façade of Thoroughbred horse racing is a world of injuries, drug abuse, gruesome breakdowns, and slaughter. While spectators show off their fancy outfits and sip mint juleps, horses are running for their lives."
There is an assurance that no animals are harmed in the case of digital horse racing. National Geographic reports that about ten horses die weekly on average on the American racetracks alone.
On their part, platforms like Zed Run let fans of horse racing indulge in the popular sport without worrying about such implications. Developers are still debating whether these digital horses should be granted a lifespan. But, there are no animals harmed in the process.
Environmental Impacts Of The Technology Are Complex
One of the key environmental critiques of the nascent technology that is used by all NFT owners is the massive amount of energy that they require to function. Previous reports have stated that:
"An NFT sale on Ethereum can result in the consumption of as much as 8.7 megawatt-hours of electricity, more than twice what an average British household consumes in one year".
In the case of Zed Run's transactions, it translates to lots of energy consumed. A rethink and redesign of this technology are in the pipeline to ensure that it does not have such dire implications for the planet.
Clean energy and 'green' cryptocurrencies may offer some of the answers. Nevertheless, the onus is overwhelmingly on Ethereum to fulfill their promise of ensuring that their network is more environmentally friendly as they continue to develop their highly anticipated follow-up blockchain.