It is a given fact that NFTs are growing at a rate faster than anyone ever thought. However, there have been many problems that have beset this young and rather disruptive sector.
Some of these problems include high gas fees on the Ethereum blockchain, singular ownership of the tokens, value-less transactions, and others.
Metis a Layer-2 blockchain solution recently created a "community-minted" NFT to solve many of the above.
It caught our interest and we decided to talk to Elena Sinelnikova who is the Co-Founder and CEO of Metis. Here is what she had to say.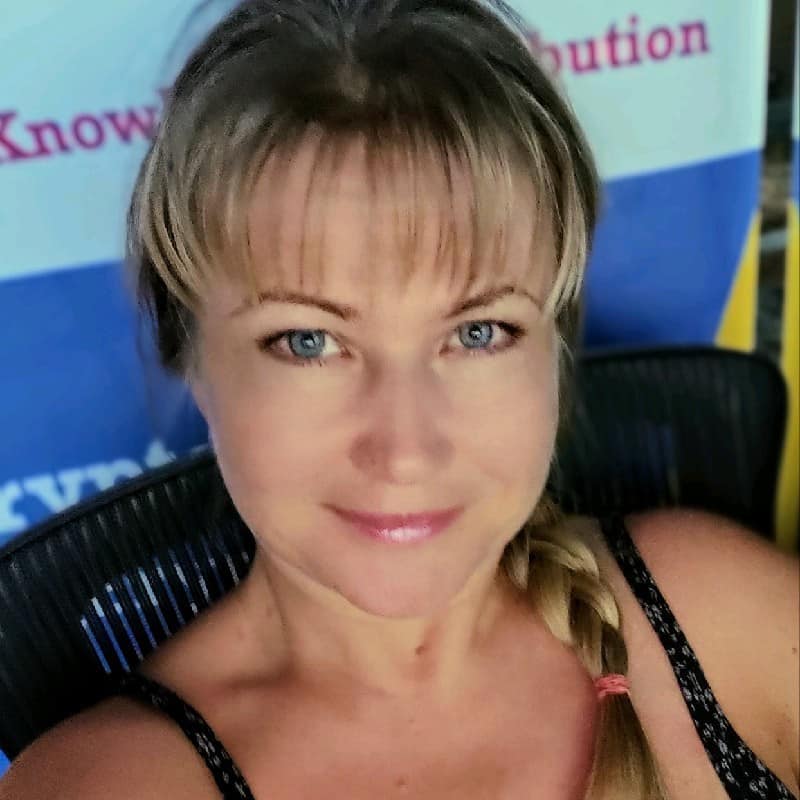 E-Crypto News:
Congratulations on the production of your first community-minted NFT! What's next for Metis?
The successful NFT event was just the latest use case for Metis' Layer 2 technology (Metis Rollup), which we're really excited about. Metis Rollup is in its alpha testnet stage, and we've already brought in lots of users in just a few weeks of existence.

We're also rebranding, from MetisDAO to Metis. Though DAO (Decentralized Autonomous Organization) remains how we define ourselves in terms of governance structure, our core business today focuses much more on being a Layer 2 rollup; that simply means we run our blockchain on top of the Ethereum blockchain, making Ethereum much faster, more scalable, much cheaper to use, and much easier to use.

Finally, we have an IDO coming up on May 13. Though that kind of event represents an affirmation of the hard work that our team has done so far, we also recognize that we have a long way to go as we grow and refine our product and build the best Layer 2 solution in the world.
E-Crypto News:
Please, can you tell us more about the Tower of Babylon project?
Participants formed Tribes, invited others to join their Tribes, then used their combined mining power to mint 256 puzzle pieces. Those puzzle pieces then combined to reveal "Rebuilding the Tower of Babel", a really cool piece of artwork created by a Canadian artist named Matt Vegh and his research lab, StarCloud AI.
E-Crypto News:
What is the significance of community-minted NFTs?
Unlike other NFTs which are minted on behalf of a single artist, celebrity, or other individual, this project marked the first time ever that a group of individuals came together to produce an NFT as a group. The project showed the collaborative power of Layer 2 technology in general, and Metis Rollup in particular.
E-Crypto News:
Why is Metis going into NFTs?
We wanted to show off the immense power and potential of blockchain collaboration. We also wanted to demonstrate the versatility that Metis Rollup offers. NFTs represent another exciting use case for Metis Rollup on a list that's nearly infinite.
E-Crypto News:
What are the problems that exist within the NFT space? What is a Layer-2 solution like Metis doing to solve these problems?
The problems that exist in the NFT space largely parallel the problems linked to blockchain development projects in general. As great as the Ethereum blockchain is, it also has gas fees that are too expensive, it's too slow, not efficient enough, not decentralized enough, and not scalable enough. Layer 2 rollups address those issues, and Metis' superior tech has the ability to do it better than other rollups can.
E-Crypto News:
What are your thoughts on the recent explosion of cryptocurrency projects?
Comes with the territory. When there's a bull market, there's also a gold rush mentality, where thousands of founders try to cash in. Certainly we recognize the opportunities inherent in a crypto bull market. But we aim to be around for years and years to come, and to thrive long after many of these gold rush projects have disappeared.
E-Crypto News:
How has 2021 been so far for Metis? 
It's been amazing! I mentioned the success so far for Metis' alpha testnet. To quantify that success, as of Monday 12,683 Ethereum wallets had been linked to our alpha testnet, with 6,856 decentralized autonomous companies (DACs) created. All told, 166,859 testnet transactions have already been logged on Metis Rollup, with 22,607 Layer 2 smart contract calls executed.

Add to that our May 13 IDO, our plans to unveil a fully formed alpha testnet by the end of Q2 2021, a ton of exciting new partners we'll be announcing in the weeks to come and much more, and we couldn't be more excited.
E-Crypto News:
Please, can you tell us what your roadmap is for 2021?
We believe that we are only as strong as our technology. So while marketing and branding will certainly play a major role in our success, our main focus is and will always be on building the best rollup possible, so that everyone from top developers to blockchain novices can build dApps and decentralized businesses there. Our roadmap is thus to keep building our stellar development team and work hard every day to make our tech better.
E-Crypto News:
What are your thoughts on the recent Ethereum price explosions
It's a tribute to Ethereum's tremendous growth and strength. The vast majority of blockchain developers build on Ethereum. While there are newer players starting to make noise, Ethereum's robust ecosystem makes it no accident that most developers use it. Now it's up to Layer 2 rollups like Metis to apply our blockchain-on-a-blockchain approach and make Ethereum even better!
E-Crypto News:
Please, can you tell us more about proceeds redistribution among artists and contributors? Do you think this will become another method of fundraising and income generation within the cryptocurrency space? Tell us the reasons for your thoughts?
There's lots of potential there! As much as we admire the incredible work done by many of the artists, celebrities, and athletes who've used NFTs as a way to make their own profits, the community contributor model can help create meaningful rewards for much larger groups of people, while at the same time honoring the work put in by the artist involved in any project.
E-Crypto News:
What are the current Metis Layer-2 use-case scenarios?
Aside from minting NFTs, users can build decentralized Reddit-like social platforms, open-source developer communities, influencer communities, gaming communities, freelancer communities, crowdfunding, yield farming, and DEX trading projects, and much more.
E-Crypto News:
What insights have you been able to glean from these use-case scenarios?
What's struck us is how vastly different the thousands of decentralized companies are that have been created so far. There's essentially no limit to how creative a user wants to get in terms of the type of business they want to build.
E-Crypto News:
Please, can you tell us about Metis NFT Airdrops?
When we put on our community-minted NFT promotion, it involved a community-wide NFT airdrop. The fact that each NFT portion was literally a piece of a larger puzzle that combined to form a beautiful piece of artwork made it even more fun.
E-Crypto News:
What are the implications of such Airdrops?
What we found was that it generated tons of enthusiasm in our community, and also encouraged people to form Tribes and find strength in numbers.
E-Crypto News:
Many old school mainstream investors have said the cryptocurrency space is a fad. What is your response to these individuals?
Lots of people said the Internet would be a fad too. The bottom line is that there are two kinds of naysayers for any type of societal progress. One group is too lazy or too closed-minded to consider the potential of new technological advances. The other group has a vested interest in the status quo; for instance people who've spent decades enriching themselves on the back of existing global monetary policies may feel threatened by the idea of decentralized currency that can't be controlled by world governments and the global elite.

In both cases, it's best to be highly skeptical of their skepticism.
E-Crypto News:
Please, can you tell us about current enhancements you're making to the Metis platform?
In broad terms, we are working on making Metis Rollup more efficient and more scalable every day. That said, a lot of the biggest improvements to the platform will come as we onboard more and more partners and develop more and more use cases. Every time someone new does something new on our platform, it's an opportunity for us to learn and get better.
E-Crypto News:
Do you think many of the problems experienced on the Ethereum blockchain will be resolved soon? Please tell us reasons for your answer.
Some will, yes. For example, Ethereum 2.0 will certainly be faster than the 1.0 version. That said, Ethereum 2.0 is more focused on transaction execution. On the other hand, as a Layer 2 we are focused on dramatically growing the functionality of blockchains, something that Ethereum 2.0 won't be designed to do.
E-Crypto News:
Do you have any plans to include any other "EVM-compatible" blockchains in the near future? Please tell us the reasons for your answer.
Ethereum is the largest ecosystem, so we will focus on the Layer 2 constructions here and bring more people, projects, businesses, and applications from the Web 2.0 world to Web 3.0. Meanwhile, we are capable of porting on various blockchains to bring the ease-of-use and scalability of functions to those ecosystems, such as Casper, Polkadot, Near, Solana, etc. The main reason is not blockchain technology itself, it is the ease-of use of blockchain for ordinary people.
E-Crypto News:
Please, can you give us your "birds-eye view" of the cryptocurrency industry for 2021?
Bitcoin dominance is sitting at its lowest point in three years. The result is, as the crypto community likes to call it, a huge opportunity for an "alt season." We've already seen huge price gains for non-Bitcoin tokens ranging from memecoins like Dogecoin to blue chips like Ethereum. The way the bull run is going, there may yet be a bunch more very large gains to come.