On its third anniversary of proactive engagement with the Securities and Exchange Commission (SEC), the Web3 Foundation made a landmark announcement. It confirmed a major step towards the achievement of Web 3.0, a decentralized, trustless, serverless internet ecosystem.
The Polkadot blockchain's native token (DOT), originally offered, sold, and delivered to buyers as a security, has changed into software from security.
This announcement exactly marks the third anniversary of Web3 Foundation's first engagement with the U.S. SEC's Strategic Hub for Financial Innovation ("FinHub"). Web3 Foundation responded to FinHub's public invitations to digital asset-related projects to "come in and talk with us." At that time, the Foundation was still six months away from taking the first step to unveil the Polkadot network in May 2020, and it concluded the process with the unveiling of parachains in December 2021.
Related: What is a Parachain?
The digital asset regulatory atmosphere was tense in November 2019. When the Web3 Foundation first went to FinHub, the SEC had already filed its complaint against Telegram. Also, the FinHub staff's Framework for "Investment Contract" Analysis of Digital Assets (the "Framework") had already been published some months earlier.
Web3 Foundation announces @Polkadot's native token DOT has morphed and is software, not a security!

After 3 years of proactive engagement with the @SECGov, W3F announces a landmark step towards the achievement of Web 3.0, a decentralized, trustless, serverless internet.

— Web3 Foundation (@Web3foundation) November 4, 2022
The SEC was quite active with enforcement actions and announcements that included the Kik decision, the Munchee cease-and-desist order, and its 21A Report of Investigation: The DAO ("The DAO Report").
Related: Why DAOs Are a Bad Idea
Chief Legal Officer at Web3 Foundation, Daniel Schoenberger, stated:
"The Framework suggested that nearly every digital asset offered and sold for fundraising purposes, initially, was highly likely to constitute a security when it was delivered to initial purchasers. Yet the Framework also contained a compliant path forward – one that would permit a digital asset initially offered and sold as a security to be re-evaluated later.

For purposes of U.S. federal securities laws, there was a possibility that it would no longer be a security. In other words, digital assets could morph."
In the next three years that followed, the Web3 Foundation's experience was majorly a positive one, since it met often with the SEC and tried to break some new ground and comply with the United States federal securities laws and regulations, including with respect to the sale and offer, delivery and marketing to initial buyers of tokens as securities, and treatment of retail buyers, mainly in line with public firms.
November 2022 is the three-year anniversary of the Foundation's engagement with the SEC. For the past three years, they have met multiple times with the FinHub staff. In doing that, they adopted an Approach to compliance that is similar to their approach towards technical development: head down and quite dedicated, while setting the bar considerably high.
In that context, Mr. Schoenönberger added:
"In the Web3 Foundation's view, current offers and sales of DOT, the native token of the Polkadot blockchain, are not securities transactions. DOT is used for the purposes for which it was designed – among other things, to bid for and secure parachains and facilitate on-chain governance. Control of the Polkadot network has long been in the hands of DOT holders. Today, DOT is not a security. It is software."
Although the fundraising entity stated that it "shared this theory many times with the SEC" on DOT not qualifying as a security, it is not clear whether the federal regulator will respond to the allegations that appear to infringe on their purview.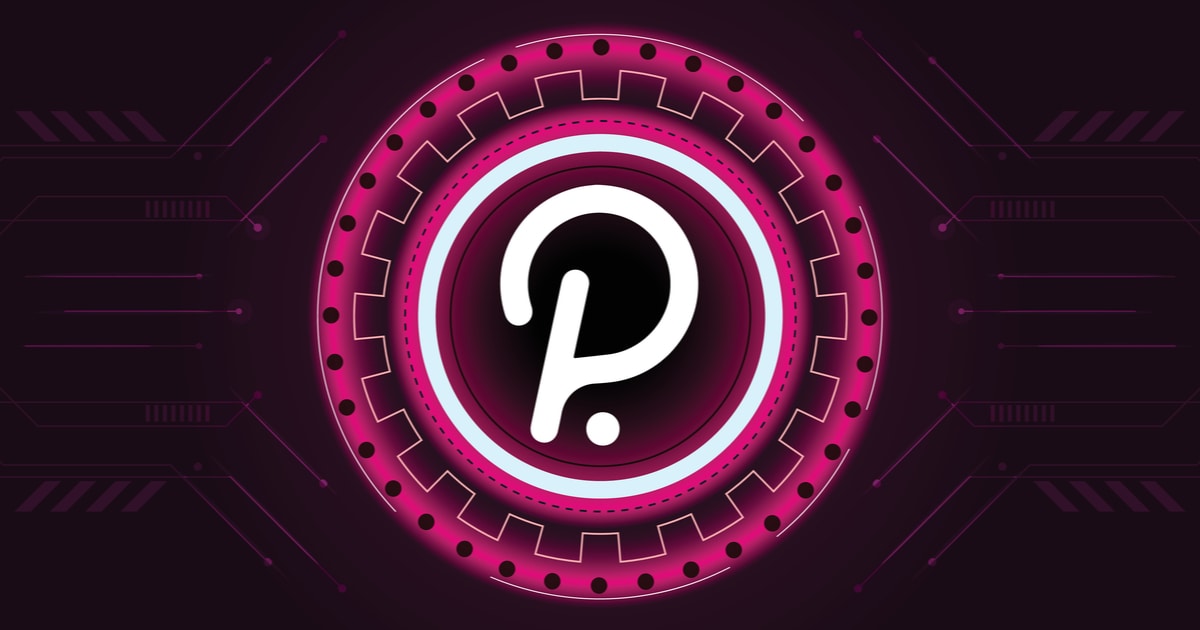 The SEC has mostly used enforcement actions for regulation. For instance, in July, the watchdog identified nine tokens as "crypto asset securities" in a case involving a former product manager at Coinbase.
Schoenberger's outright assertion that the DOT token needs to be considered outside most of the regulatory limits of the SEC resembles that of most XRP advocates. Ripple is now engaged in a legal battle with the SEC over claims that the company, CEO Brad Garlinghouse, and co-founder Christian Larsen raised over $1 billion via unregistered securities sales using XRP.
The Ripple proponents have insisted that the token was not a security from the start and criticized the SEC for overstepping its authority.
Web 3.0
In 2014, the founder of Web3 Foundation, Dr. Gavin Wood, came up with the term "Web 3.0" to describe a trustless, decentralized, serverless internet. In this space, users can control their Data, identity, and destiny.
Wood presented the new vision since he believed that the current Web 2.0 internet ecosystem encouraged and facilitated the consolidation of power by a dominant group of for-profit organizations, most of which played an integral role in the creation of such a network.
According to Dr. Wood, the Web 2.0 internet failed to meet all basic human expectations of authenticity and privacy, not by accident, but by design. A majority, if not all, of the renowned entities that are central to the average person's Web 2.0 experience are heavily reliant on advertising as their only method of making money.
Furthermore, and closely related to advertisements, massive online tracking and data mining might hide the truth. Apart from being a public utility, Web 2.0 is a business. The client, who is looking for an online experience, might, unknowingly, become the product, possibly even without their consent or knowledge of being influenced and monitored.
The Web3 Foundation's primary mission contemplated a web that would eliminate the human conflict of interest that exists between consumers and developers of online content and applications.
The aim of Web 3.0 was to develop a new internet ecosystem that could offer citizens a meaningful alternative to Web 2.0 – an internet that might continue offering features and benefits they expected from the Web 2.0 space. However, all these features, components, and experiences need to be in a secure, decentralized, and privacy-protecting format.
Consequently, Web 3.0 would enable people, not just a group of for-profit, advertising-driven entities, to control their personal data, including cell phone numbers, home addresses, healthcare histories, and many other types of personally identifiable information and statistics.
One strategy for developing a decentralized internet was by using blockchain technology, with Polkadot as the main design implementation. The Polkadot vision was to contribute a base layer of vertical, coordinating, use case-agnostic software that would eventually assist in the creation of a viable alternative to Web 2.0 for the citizens.
Just like HTTP offered rails for communication in Web 2.0, once it is set up, Polkadot might support cross-blockchain communications and blockchain interoperability in Web 3.0. But, instead of invoking the famous "blockchain trilemma," the Polkadot developers set the bar higher. They made clear that decentralization and security are not optional in search of scalability.
Related:Nervos' Sarah Song And Sifchain Team Explain How They Will Resolve Blockchain Trilemma
The aim was always considerably high since the goal eventually 'mattered.' Cross-chain messaging and interoperability are not some marketing gimmicks. They are integral in the achievement of Web 3.0.
In the past few years, the blockchain sector has grown into a diverse ecosystem, with an increasing number of independently valuable communities, with different goals and cultures. Nonetheless, the independent elements of the blockchain space continue to lack the benefits of a mature and coordinated system. Hence, the whole is less than the sum of its parts.
Instead of operating as an accessible online world, there remains a zero-sum aspect to it, as blockchains have majorly remained siloed.
Web3 Foundation And The SEC Encounter
In November 2019, around three years after the publishing of the Polkadot white paper, Web3 Foundation was six months from starting the Polkadot network launch that started in May 2020 and finished with the final launch of parachains in December 2021. But, everything was at a crossroad.
In April 2019, the staff of the SEC's FinHub published its Framework for "Investment Contract" Analysis of Digital Assets (the "Framework"). This Framework's factors indicated that almost all digital assets offered and sold for fundraising purposes, at first, were highly expected to act as a security in the hands of the initial buyers.
Yet the Framework also had factors that show the existence of a compliant path forward – one that would enable a digital asset originally offered and sold as a security to be re-evaluated later on. A road that, under various circumstances, would enable a digital asset, for purposes of the United States federal securities law, to change from a security into software.
While the Polkadot vision did not consider that the blockchain's native token would operate as a security, the SEC's view was probably to be that the to-be-delivered token would be a security, at the time of delivery at least.
Related:Polkadot Facts And Features: Is The Network Ready To Dethrone Ethereum Blockchain?
The stakes were high and the margin for error was small. Whatever it took DOT to become a non-security, was done by the team. They took the SEC's FinHub staff up on the offer to "come in and talk to us."
The team has been meeting with the FinHub staff in the past three years and has managed to comply will all U.S. federal securities laws. So far, their experience has been positive. The SEC welcomed meetings with the Web3 Foundation, and open dialogue and communication have prevailed. The developers now understand some of the SEC's worries and have developed solutions addressing these fears.
Over the years, developers at Polkadot developed a functional theory of how token morphing might be achieved for a majorly decentralized project and a digital asset that except for being offered for fundraising purposes initially, does not have security-like features or components.
For now, Web3 Foundation is aiming to complete the Polkadot launch process that features a decentralized governance mechanism enhanced with an on-chain treasury. In agreement with the SEC staff, DOT, the native digital asset of the Polkadot blockchain, has morphed. The current DOT sales are not securities transactions, and DOT is not a security. It is just software.