Interoperability in blockchain and crypto took a giant stride forward as Sifchain and Nervos partnered to ensure digital assets can move across blockchains without friction and at affordable prices. This partnership is aimed at enabling interaction between economies and marketplaces on different blockchain networks. This alliance is pursuing a vision of a truly interoperable blockchain ecosystem.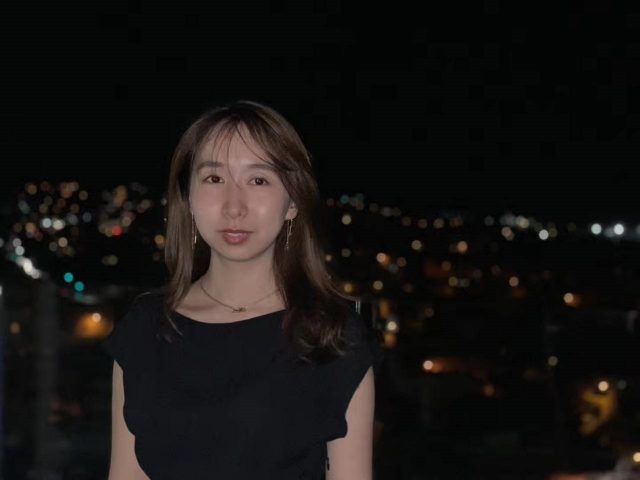 To delve deeper into this partnership, we have Sarah Song from Nervos and spoke with the Sifchain team, to share their insights on the collaboration and what this togetherness is set to achieve.
How will the Force Bridge help the Nervos network?
The Force Bridge is one of Nervos' many interoperability solutions designed and built to enable developers and projects to not only deploy their dApps on the network but also use them to interact across and between other public chains. This not only eases the efforts of developers to build for all at once but also simplifies how a user makes use of dApps in real life.
Related: 'One Network, Many Chains' – The Case for Blockchain Interoperability
The Force Bridge is currently connected to Ethereum through a cross-chain bridge. Moving on, in the future, it will be connected to Cardano and other EVM and non-EVM public chains, such as Bitcoin, TRON, EOS, and Polkadot. A truly interoperable blockchain ecosystem is definitely what we aspire to build and this partnership with Sifchain is a major building block in the effort.
With both Godwoken, Nervos' first EVM-compatible Layer 2 blockchain, and Force Bridge now available on mainnet, Ethereum developers can use their existing codebases to begin porting their dApps to Nervos, enabling them to expand their user reach and brand awareness in a burgeoning network focused on DeFi development.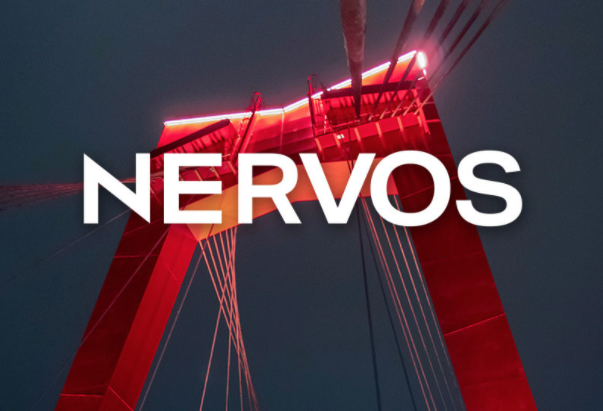 How does the network plan to help the blockchain space resolve the Trilemma issue?
Nervos uses a novel multifaceted approach to address the challenges of the blockchain trilemma. While earlier efforts by other projects have been built on trade-offs and compromises, we aspire to solve the trilemma in a holistic manner without any stone left unturned.
Our multi-layer architecture allows us to scale to virtually unlimited transactions per second while maintaining high security using an uncompromising PoW based layer 1. We are also equipped with a highly efficient smart contract platform that enables higher performance on consumer-grade hardware, leading to higher levels of scalability without compromising on decentralization.
We have also carefully designed an incentivization system that ensures that security is never compromised and decentralization is always viable even as millions of participants enter the system. Hence, irrespective of scale, the security and speed are maintained for all our users. This also ensures that the structural integrity of our architecture is upkept at all times.
Related:What Challenges Arise When Designing A CBDC In 2021?
What are the main use cases of the Nervos and Sifchain networks?
Sifchain is an Omni-Chain decentralized exchange, enabling the importing and exporting of ANY token from, and to, ANY connected blockchain. We are the users' one-stop-shop to swap any token for any other token very quickly and cheaply. Using cross-chain integration, we aim to provide deep liquidity of all cryptocurrencies.
Nervos is an open-source public blockchain ecosystem and collection of protocols with a mission to create the foundation for a universal internet-like public network. The Common Knowledge Base, layer 1, proof of work, public permissionless blockchain protocol of the Nervos Network, allows any crypto asset to be stored with the security, immutability, and permissionless nature of Bitcoin while enabling smart contracts and layer 2 scaling.
Our unique crypto-economic model is designed to better align the interests of users, developers, and miners as compared to first-generation blockchains. Over the last several months, we have launched several new secure, scalable solutions as the project aims to become the next booming decentralized finance (DeFi) ecosystem.
The Nervos x Sifchain partnership makes it possible for all Nervos projects tokens to enter a Decentralized exchange (Sifchain) and allows users to quickly and easily swap their tokens with thousands of other tokens. This gives users easy, quick, and robust ways to get their hands on several new tokens.
The partnership will give Nervos users' tokens utility value as they can provide liquidity on Sifchain and earn great rewards for doing so. This would make the demand for those tokens increase, and allow users to put those tokens to work and gain benefits from them. It will also open the capability for tokens in the Cosmos ecosystem, the Ethereum ecosystem, and any EVM-compatible chain to now be transferred into Nervos via Sifchain.
How does the Nervos Network benefit dApps?
While it's growing more interconnected, the current blockchain ecosystem is still very siloed, so dApps have limited utility outside of their original chains. We are building solutions so that applications built on the network are multi-chain from day one and can seamlessly interact with applications from other blockchains, all while providing a friction-free user onboarding user experience.
From DeFi dApps to emerging NFT projects, Nervos is built to support a variety of dApps across a range of industries, sectors, etc. and is continuing to release tooling to help developers and projects. Also, with our partnership with Sifchain, we are a step into the vibrant Cosmos ecosystem. The possibility of sharing resources and talent to build dApps arises and it excites us as to how rich the overall blockchain ecosystem can be.
This opens up a huge room of possibilities as to how those Nervos-based tokens can be utilized in different applications. Essentially every project that exists on our chain will now have the possibility to utilize any token as they desire. Additionally, all Nervos-based tokens will be able to be moved to any connected blockchain, opening up more dApps and additional use cases for those tokens.
Related:Nervos Network Will Hand Out $30M to Encourage Third-Party Development
What are your long-term marketing plans and partnerships?
Nervos looks forward to the completion of the Nervos x Cardano bridge, which will connect the two ecosystems, as well as a variety of other partnerships in the works. With more integrations happening, we truly believe the future of blockchain and Web3 can be built on collaboration rather than on competition. It places Nervos at a pedestal of being the underlying foundation for these collaborative efforts to come to life.
In the NFT space, Gaming will be a big focus for Nervos, as well as leveraging the advantages of NFTs on UTXO-based blockchains, which keep track of users' unspent transactions across all their accounts. The blockchain-gaming space has been hot for a while and we hope to reduce the barriers of entry while also helping the user experience be as seamless as possible.
The network is working to build a rich DeFi ecosystem harnessing applications that are interoperable—all of which will leverage the cross-chain bridges Nervos is building. From a marketing perspective, Nervos is focused on growing brand awareness, working closely with influencers on campaigns, and continuing to provide a range of content for its growing audiences around the world.
An educated or a well-informed community is an asset for us at Nervos. Hence, the content that we aspire to produce shall help more people understand and enter the blockchain space for several purposes other than making a quick buck or two. On a more wholesome level, our marketing efforts shall involve a commitment to bringing more people into this space and industry.
How does Nervos relate to other Layer 2 networks?
Nervos was built to solve the biggest problems facing major blockchains like Ethereum, including scalability, network congestion, and high gas fees. Secured by its Layer 1 (CKB), Nervos can support a variety of Layer 2 solutions and applications.
Recently, Nervos launched the first of many Layer 2s that will launch on the network, called Godwoken. Secured by the optimistic rollup framework, Godwoken can support a variety of new and existing dApps, the latter of which can simply be ported over from Ethereum.
This is a huge advantage for developers and projects, as they don't have to alter their existing codebases to launch their dApps on Nervos. The tooling and resources are standardized, thereby easing the developers' efforts and helping them focus on the core ideation and functionalities, rather than the know-how of the infrastructure.
Furthermore, through its cross-chain bridges to Ethereum and other networks, we will be able to connect multiple blockchain networks, creating a truly interoperable blockchain ecosystem.
How will Godwoken Nervos resolve security issues that may affect the blockchain space?
Godwoken is an optimistic rollup that ultimately inherits its security from the layer 1 Nervos network. One big difference between Godwoken and other OR is in abstraction, which allows for flexible wallet support and traditional user accounts, all of which contribute to security. (More info on Nervos' approach to abstraction can be found here.) Godwoken experiments with two types of abstraction: account abstraction and runtime abstraction.
For account abstraction, Godwoken supports the use of CKB locks as an account lock, so Bitcoin/Ethereum/email users can all interact with Godwoken apps. At this stage, only Ethereum/web3.js is supported, but other integrations are in progress.
For runtime abstraction, Godwoken itself is an OR layer decoupled from runtime (e.g. EVM/WASM, etc.). In Godwoken all runtimes share the same account space, and the goal is to allow contracts/accounts in different runtimes to interact with each other. Polyjuice is the first runtime (it's EVM because of its popularity) on Godwoken.
Using these two features, we aim to enhance the security for all users without compromising on their ease of use. Also, we are staying invested in the improvisation of security at all times as we believe securing our network is not an event, but a journey.
Related:IBM Launches New Blockchain Security Testing Service
What does the future hold for the Nervos/Sifchain partnership?
This is just the beginning of the Nervos & Sifchain relationship. With this integration, we are essentially opening a door between Sifchain and the Nervos ecosystem. With this door open, we can focus on future possibilities.
This will entail working with projects that exist on the Nervos ecosystem to realize the benefits of this bridge, and using Sifchain's Cosmos relationships to ensure Cosmos-based projects can be deployed on Nervos. Sifchain will also assist Nervos in other initiatives and bridges they are building to help fulfill both projects' mission of true interoperability.
We aspire to build an ecosystem where assets, applications, and utilites retain their value independent of where they are situated. The fungibility of digital assets will be enhanced and Omni-chain DEXs like Sifchain shall facilitate cross-chain transfer and transactions at ease.
With this partnership intact, we are one step towards the future of blockchain infrastructure that is built on the fundamentals of interoperability.