Coinbase Cryptocurrency Exchnage has already filed paperwork for its initial public offering (IPO). What does it mean for the general crypto world?
In December 2020, Coinbase submitted a draft registration for an IPO to the United States Securities and Exchange Commission (SEC). If the SEC approves this filing, the San Francisco-based exchange would become the first crypto exchange to trade on the US stock market.
An IPO may mean that anybody can trade Coinbase shares which would eventually attract more investors into the nascent cryptocurrency sector. IPOs give investors some stake in the firm under the beam of the SEC's regulatory headlamps. It would also give the exchange lots of money which they would then use to hire staff, enhance their tech, and expand their crypto empire.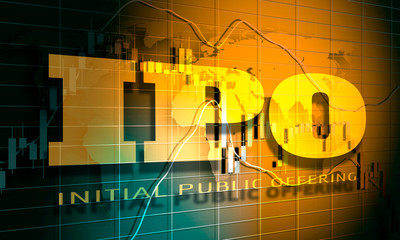 It's recent filing of Form S-1 with the SEC kicks off that process although the application must still undergo scrutiny by the Commission. Previously, the regulatory body has been seen to act against crypto firms. It has hunted down many firms for operating unregistered securities or ICOs.
The SEC has even blocked applications for a bitcoin exchange-traded fund (ETF) on the basis that the cryptocurrency market is prone to widespread manipulations. Will the SEC approve the Coinbase IPO since its fate is quite extensively linked to the general crypto market?
Goldman Sachs is reportedly representing Coinbase.it has been enlisted to help in convincing the SEC that public investors would be well protected against manipulation by whales and sinister manipulations in the unregulated crypto sector.
Coinbase Overview
Coinbase was launched in 2012. It has grown exponentially from a backing of around $500 million given by venture capitalists to attract at least 35 million users as of July 2020. Last December, Messari crypto market analysis company valued it at $28 billion.
Coinbase is designed to offer two services. The first is known as a brokerage service. This service has grown so popular among the public making the exchange rank among the top service providers globally.
Users can sell and buy crypto within the platform using fiat currencies including the sterling pound, dollar, and euro. It is a brokerage which means that users can technically sell and buy cryptocurrencies from Coinbase itself.
There is also Coinbase Pro which is a more advanced exchange where the users can buy and sell cryptos from other users which is comparable to the many other exchanges.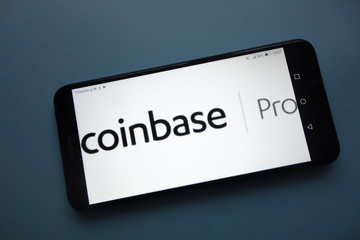 Coinbase charges fees on its brokerage app to make money. Among them is the purchasing fee for purchases. They also charge transaction fees and trading fees. The transaction fee applies to the users that want to move their funds out of the platform.
All these fees also apply to the Coinbase Pro platform. It is currently more expensive than Binance which is its main competitor although its selling point is its compliance with all regulators. The United States will not allow Binance to operate in the country; it does this under an independent firm, Binance.US.
Coinbase also operates a venture capital arm, Coinbase Ventures that invests in firms like Compound, CoinTracker, and BlockFi.
When Will the Coinbase IPO Take Place?
Since the registration is still confidential and under review, it is still impossible to determine when the Coinbase IPO might occur or exactly how it will get structured.
Last July, Reuters reported that Coinbase may pursue the listing 'later this year or early next year' (which means 2021), before the firm filed the Form S-1 in December 2020.
While speaking to Fortune, co-founder Fred Ehrsam said that his firm is "spiritually" built to go public through some type of tokenized offering. But, whether the SEC would sign off on such an arrangement or not is open to debate.
What Does The IPO Mean For The Crypto Sector?
The Coinbase IPO provides traders and investors with another way of investing in the growing crypto sector. Investors dive into the booming market with the peace of mind of regulation from the SEC.
In that context, investors gain some access to a regulated firm whose success tracks the cryptocurrency sector without the requirement to custody particular tokens. As opposed to buying cryptocurrency, shares in Coinbase may pay dividends.
Coinbase exchange has managed to take care to ensure that it plays nice with the regulators. It has avoided listing privacy coins as a result of US regulators' hard-nosed attitude against these coins. Furthermore, it has declined to list some controversial coins like Tether (USDT) stablecoin which is under investigation by the New York Attorney General.
The timing of the company's submission of Form S-1 last December is interesting. At that time, the SEC was making headlines after it filed a $1.3 billion lawsuit against Ripple over the XRP crypto. The Commission claimed that XRP constitutes a security and Ripple was distributing securities in unregistered sales.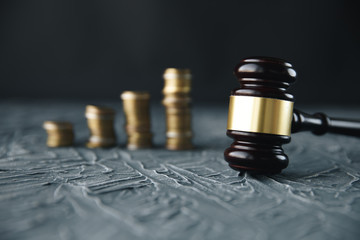 Just like a majority of the other exchanges, Coinbase has suspended XRP trading on its platform. Many believe that the exchange is probably aiming to ensure that it is fully compliant with the SEC in an aim to avoid any possible challenges as its IPO nears.
The crypto exchange is also seeking to solve a recurrent challenge that has plagued it and many other exchanges; downtimes in times of crypto market volatility. Trading volumes have driven traffic to the crypto exchanges to greater heights which have put their networks under massive strain resulting in outages.
Coinbase is believed to be planning to divide its "monolithic" infrastructure into "separate discrete services." It wants to do that to better scale in the case of load surges.
FTX's Pre-IPO Market For Coinbase
The general public has to wait for the decision and outcome of the SEC review before acquiring any Coinbase shares. But, users on the FTX crypto exchange can skip some steps with a pre-listing futures contract market for these shares.
FTX is partnering with CM-Equity which is a German capital markets company that the exchange joined to launch tokenized stock markets last October, to test market compliance. Clients must sign up for FTX and acquire the USDC stablecoin to get an early stake in Coinbase. USDC is a coin that is incidentally run by Centre which is a consortium that features Circle and Coinbase.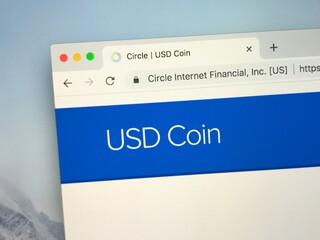 USDC is available on exchanges like Coinbase and is acquired in exchange for fiat currencies or other digital assets like Ethereum and Bitcoin. The USDC can then be traded for FTX's tokenized Coinbase IPO stock.
Coinbase told shareholders that it would launch a secondary market for its private shares on the Nasdaq Private Market. The company then said that it would offer more details about the secondary market launch this week. Their message read:
"On Monday, January 25 at noon PT you will receive an email from the Nasdaq Private Market with details, including how you can access the market, what shares are eligible for trading, and how the market will function."
The move will enable current and former employees who have vested equity in the exchange to sell shares. Nasdaq Private Market is known to offer services for firms before an IPO including:
"controlled liquidity programs for pre-IPO companies looking to raise secondary capital for shareholders and investors."
Coinbase is expected to trade publicly through a direct listing instead of through a standard IPO. The debut is anticipated to attract considerable interest with pre-IPO contracts trading on FTX valuing the company at over $70 billion. The exchange holds over $90 billion in assets on its platform.