A Google blockchain and cryptocurrency might be a great addition to the nascent space given the fact that the search engine giant can easily reach billions of people globally. The crypto world is an everyday occurrence with something new being created almost every day.
Crypto and blockchain events circulate quickly and they have massive effects on the price of digital currencies. For instance, a single tweet from Tesla CEO Elon Musk sends prices into a spin or the skies.
Bitcoin first appeared in 2008 to usher in a new era of cryptos and digital assets. Since then, thousands of other cryptos have come up and nobody knows exactly how many cryptocurrencies exist currently.
The lack of intermediaries, ease of transactions, short transaction times, and the current lack of laws are all factors that are believed to have contributed to the increase in the popularity of digital currencies.
Most of these cryptocurrencies were never going to enjoy an easy ride. They are complicated and mostly security-heavy. These factors have made it quite challenging for the bigger players that want to join the budding market, find defined traction to justify their investment and make a good return on their investments.
Institutions and most private investors considered crypto as a speculative bubble that would thrive, explode, and then collapse on itself eventually. However, that view has changed in recent months. Acceptance seems to have become widespread. Many major digital firms have taken a lengthy and keen look at cryptocurrency and the underlying blockchain technology looking to join the nascent space.
Some of the latest news that has dominated the crypto world in recent months is that Google appears to be preparing to make a "googly" style product for the market. When it comes to everything about Google, it is a one-stop shop for everything.
For all types of queries, documents to write, spreadsheets to complete, and hundreds of other digital needs, Google is the go-to solution provider. Why not crypto and blockchain?
For now, there is official news about Google's new foray into the crypto world. Many now wonder, why is a centralized system like Google aiming to launch a decentralized system? What benefits would it present for Google?
Google Changes Stance On Cryptos
The tech giants have been wary of cryptos until recently. Google and Amazon have managed to keep off cryptos while the rest of the world goes ablaze and chases the digital assets down.
The money angle comes in first. Developing cryptos might not make sense financially for some types of businesses. Apart from the non-profit organizations, the only reason that any investor or business can go into the crypto space would be to gain some profits from it.
Since blockchain technology is a non-profit notion, there must be something worthwhile built on top of it to help investors accrue some profits. The primary aim of a  blockchain is to develop a decentralized platform that gives users total control of their operations. All that description runs fully contrary to the philosophy of digital giant firms including Google.
Google has managed to acquire a sixth sense over the years about what might work and what will not work. Sometimes it gets it all wrong, for example, in the case of the glasses with the built-in head-up display.
The Risks Involved
Cryptos are still risky and their future is not guaranteed. One of the main reasons for this risky nature is that there is no defined regulatory authority behind cryptos, which makes it a bit of a Wild West. Nonetheless, most digital players, including Google, are known to prefer certainty.
Since the main idea behind the creation of cryptos is building transaction ecosystems free of regulations, Google might find itself deep within the other side of the lines whenever a dispute arises about processing fees or transaction percentages.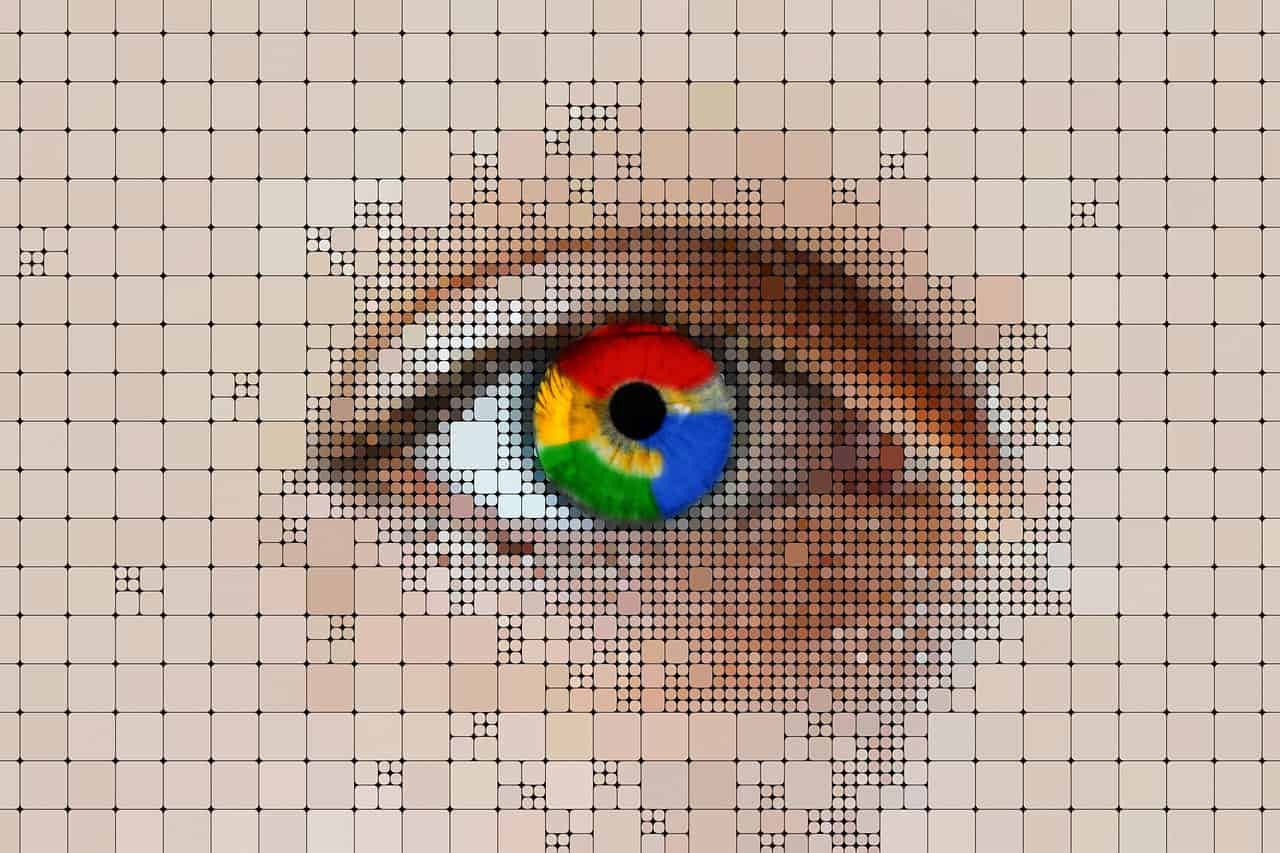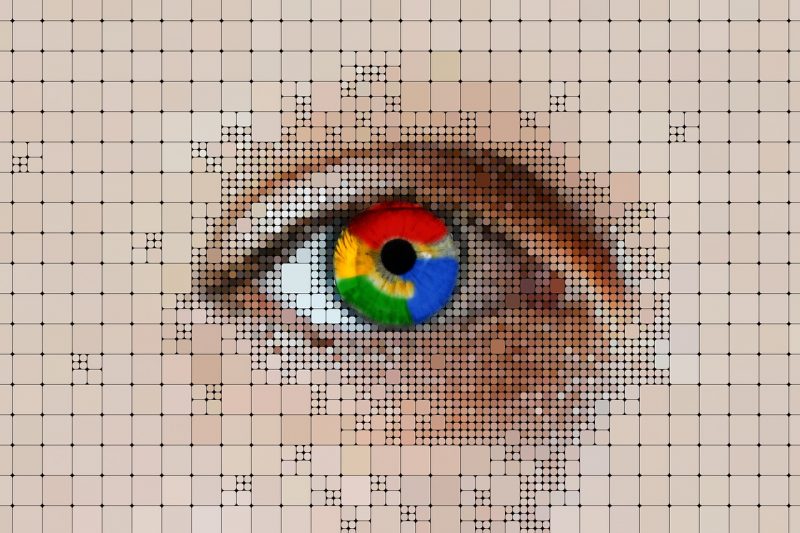 Fraud is another challenge that Google might encounter when developing their blockchain and crypto. Even though they own all that digital firepower, tracking and tracing transactions is nearly impossible. Thus, the chances of recovering any money lost in fraudulent activity are low. That might be another reason which is making Google proceed cautiously and slowly.
Technology is highly dynamic and always evolving. As customer desire and demand for cryptocurrency grow, Google might have to include crypto reward features in its search and might need to join the crypto world. The search engine giant is not ready to be left behind using somebody else's digital currency.
Why Does Google Want To Create A Digital Currency
There are several reasons why Google wants to create an in-house digital currency. First, Google has discovered that with crypto, it can install a reward system. This strategy will help make the platform more accessible by authorizing shares on other social media spaces and winning rewards every time there is a referral.
Google might decide to offer rewards to the start-ups that want to get new clients and enable the firms to use the service by paying for the rewards per click, for instance. Also, it might be possible to spend these rewards and tokens with Google to boost and concentrate search results more precisely.
Secondly, Google can use a utility token or model to unleash start-ups or advertise existing businesses on its platform. Utility tokens are issued to fund the development of the currency itself. But, they can also be used as a means of trading on Google's platforms.
Marketing services can determine the amount of interest presented by a specific project since they can know the total number of active wallets holding and selling the currency or using the underlying utility tokens to participate in the trade. This is believed to be one of the best ways for users to qualify leads and hone their products and services.
Thirdly, Google Play may use an 'in-game' currency taking the form of cards, loot, tools, points, jewels, or other digital items that are exchangeable. All these items could be used on the blockchain and are designed to be entirely tradable between users and Google as payments made to and from the participants.
Launching a capital-intensive business is challenging, and most IT startups encounter many hurdles while trying to get into offices of venture capital companies or angel investors to pitch their ideas.
In most cases, one must follow a set of many rules, and if the startup is not in the investors' risk portfolio, or they do not see the vision behind it and are not convinced of returns in the long-term, they do not fund the startup.
That is not a worry for Google since it has options even in charity work and community projects. While start-ups might find that funds are stumbling blocks, and their projects may wither and die, Google has deep pockets to take them quite far. The social media giant wins since it does not need to sell its shares to regular investors. Instead, it can go for public capital raising techniques like an IEO or an ICO.
They would also use a blockchain to fund the new venture and reach a global pool of investors. Google is not limited by currency exchange rates, geographic location, or geopolitical issues.
Normally, any eCommerce company knows all challenges that come with receiving payments by debit cards, credit cards, digital transfers like PayPal, and bank deposits. Every payment provider has an API that brings in time-consuming monitoring and, in most cases personal intervention is needed, mostly in the case of refunds and chargebacks.
These payment challenges can cost firms millions of dollars and ruin customer experiences. But with crypto in place, Google will guarantee that payment and settlement layers are handled on their blockchain, with record-keeping handled automatically, and payments delivered instantly. Refunds are simple to process and might considerably minimize the costs of operating an eCommerce firm on Google's platform.
Google will also cut out third parties in various ways by using blockchain. For instance, operating web domains on a blockchain domain, users do not need to pay annual hosting fees or worry about losing their domain since they own it entirely.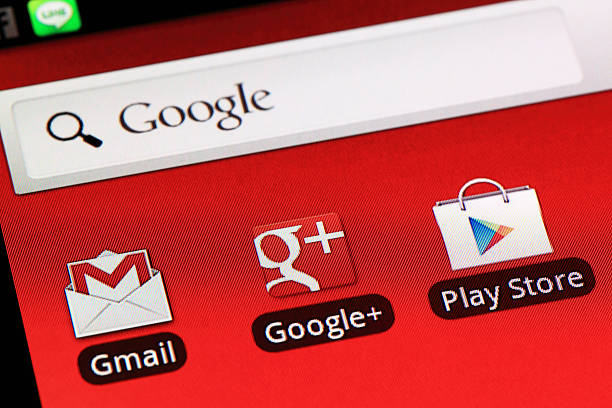 The search engine giant would become the ideal host instead of hiring developers to write code to fit the central database and tech stack of a business. Such a platform will enable business owners to store text or asset files on chains like IPFS.
Businesses that use the Google blockchain can cut out the middleman in the development stage since open-source technology is available for all blockchains and can be migrated to the businesses at low costs. Using a blockchain opens the door to a wealth of free, open-source code that might help in creating a more cost-effective and superior product. That is exactly what Google promised since its launch:
"Google's mission statement is to organize the world's information and make it universally accessible and useful."
The search engine firm is currently the most successful in developing a strategic approach to organizing reliable information for online users in the past 20 years. It has now become easier and better structured making it easily accessible and functional. Google is committed to share new ideas, give users global accessibility and boost various organizations.
Thus, by introducing a blockchain and cryptocurrency, Google will move further ahead in meeting its targets.