The mass adoption of digital assets has taken on many forms.
However, one overlooked form has been the asset tokenization angle.
Creating digital replicas of already existing assets has proven to be one area many organizations and key players in the digital asset space have avoided.
One specific company Chintai has taken the bull by the horns and decided to handle this area almost single-handedly.
The benefits of this approach are many.
One benefit is the ultimate tokenization of several industries at the same time.
Using Chintai's framework, this is possible!
Their recently conducted beta program makes for an interesting perspective on the mass adoption of digital assets and their allied technologies.
We think that these kinds of companies are the ones that will herald the mass adoption of this space!
We reached out to David Packham who is the founder and CEO of Chintai for his perspective on a wide range of issues.
Here is what he had to say.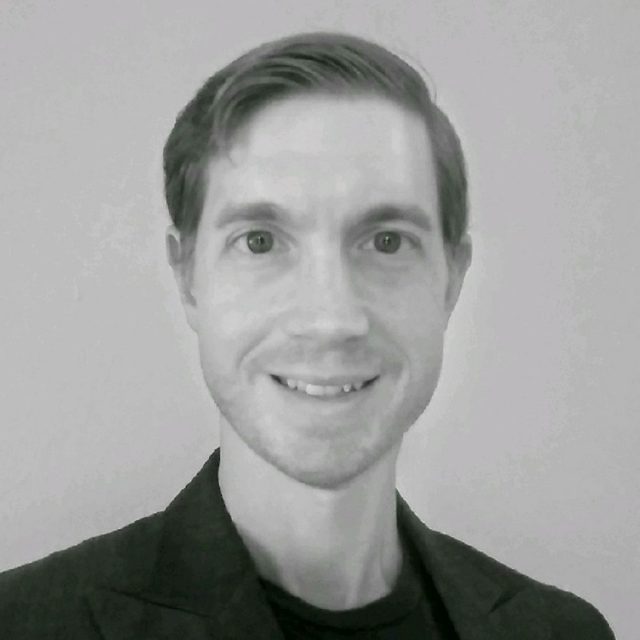 E-Crypto News:
Please, can you tell us more about Chintai's beta program?
Chintai opened its private industry beta program to select financial institutions on July 31st, which marks the first stage as we move to full network deployment, and opening up of the services for all to try out.

At this stage, it is an opportunity for firms to experiment with the issuance and marketplace deployment solutions, prove concepts internally, integrate, test out the compliance services, and provide us with valuable feedback on the product.

As we move to full network launch later in the year, the testnet based platform will be fully opened up to all users.
E-Crypto News:
What is the central concept behind Chintai's services?
Chintai is providing the world with an open platform upon which to deliver their own digital asset strategies and services, by providing a way to handle dynamic, fully compliant issuances and marketplace operations.

This is really important because a huge number of use cases across many sectors have these needs, so rather than build the same functionality over and over, they benefit from a high performance solution and enable them to focus on their own areas of expertise to build out businesses.
This also has the potential to disrupt and dramatically lower the costs of issuance and secondary market operation across the financial sector, and enable a much wider range of companies to provide these services.
E-Crypto News:
Why did you choose traditional asset tokenization as a prime focus? Please, can you tell us your reasons for this choice?
We are very much being led by commercial demand, and the enormous efficiency saving potential for the financial sector – up to 80% across the middle and back office.

This has led to high levels of demand for traditional assets to be tokenized.

It goes beyond the efficiency and cost savings for an asset class like real estate, which stands to be fundamentally disrupted from the potential to fractionalize and add liquidity for the first time.
E-Crypto News:
How did you get involved with blockchain technology and other distributed ledger technologies (DLTs)?
I was working for Goldman Sachs during the 2008/9 financial crash, when the Big Short was taking place, and that was a transformative time for me personally in terms of how I viewed the entire financial system.

I concluded that it was fundamentally broken and was not servicing the global economy properly or enriching the world, but instead providing products to make money at the expense of the poorest very often.

I decided I wanted to exit working for financial institutions and work on solutions that could enable the system to evolve to provide a much more efficient and synergistic set of services – including enabling the poorest in society to participate in the new global economy.
E-Crypto News:
What are the various problems that occur within compliance systems? How does Chintai aim to solve these problems?
Compliance is a highly complex, fragmented and reactive network of checks, balances and processes that sits across the global financial system.

This is exacerbated by the wide range of different rules globally, which are constantly changing and very expensive to comply with. Chintai solves these problems by moving the entire trade lifecycle for assets – from issuance to ongoing trading and actions like dividend payments – onto a blockchain that automates the compliance function.

E-Crypto News:
What are your thoughts on the regulation of DLTs and their incentivized cryptocurrencies?
Regulation of DLT and their incentivized cryptocurrencies is inevitable as a requirement for them to achieve mass adoption and integration into the global economy and financial system.

That is not to say that the public chain based cryptocurrencies and DeFi system will inevitably end up regulated, but this will likely place major constraints around who can participate with them and how they can interact with the regulated cryptocurrency space.
E-Crypto News:
What are your thoughts on the focus on tokens by the general technology space and not the ledgers upon which they exist?
DLT itself is an enabling technology upon which tokens and decentralized applications can function, so the focus by businesses upon tokens is natural, in the way internet protocols became a functional support layer and enabler of websites.

What is most interesting about tokens is their programmability – the potential to automate and embed immutable functions and characteristics that are largely only limited by the imagination and creativity of the issuer.

This has huge potential for the long-term ecosystems and business models that will be possible utilising tokens.
E-Crypto News:
How many industries do you want to expand into? Please, can you give us any ideas?
Chintai is built to scale across a wide range of industries and use cases.

While the focus is providing regulatory compliant solutions for traditional assets to move to digital, there are already a wide range of exciting use cases being developed utilzing Chintai, including energy, blue carbon, content rights and NFT's.
E-Crypto News:
How has the year been so far for Chintai?
2021 has been a tremendous year for Chintai.

After closing out a fully subscribed $7.5M funding round, we have made and are announcing a large number of industry partnerships, and have recently opened the platform as a private industry beta.
E-Crypto News:
What are your plans for the rest of the year?
Later in the year we will be opening up the full Chintai platform to the public, and are in advanced application for licensing with the Monetary Authority of Singapore.

We also expect to onboard a substantial number of commercial projects with small, medium and large enterprises.
E-Crypto News:
What are the benefits of having a beta program for institutional partners? How does this change the general perception of distributed ledger technologies (DLTs), especially blockchain technology?
A beta program for institutional partners provides a valuable opportunity for clients to experiment with digital asset issuance and market operation, with very low cost and no risk.

This enables them to prove concepts internally, test integration and process flows, and provide essential feedback on platform enhancements as digital assets move into the mainstream.
E-Crypto News:
How exactly do you deal with alterations in data since distributed ledgers are immutable?
Chintai operates on a tri-chain design, whereby we leverage the strengths of public blockchain with the strengths of permissioned blockchain.  '

The main network operates on a permissioned chain, which means that if a regulator requires a transaction to be reversed due to a breach of compliance, then this can be 'reversed' with a new transaction, although the chain will always represent the historical activity accurately.

In addition private data is stored on a second permissioned chain, which can enable full deletion to comply with regulations like GDPR.

Finally a cryptographic hash is published to public blockchains every block, to prove the integrity of the permissioned chain, leveraging their censorship resistance and immutability.
E-Crypto News:
How do distributed ledgers lead to greater transparency within marketplaces and the global society?
Distributed ledgers represent a fundamental shift in how we organize data and information across systems. Existing systems requiring designs that are silos replicating the same functionality and data to be stored independently, and then reconciled to determine the collective view of truth.

By contrast DLT enables entire industries to organize collaboratively across a shared ledger that is immutable and can provide them with a golden source of truth that can be relied upon by all.

This provides important transparency across marketplaces, although we also do expect privacy to be carefully maintained too despite this, as it pertains to personal data for example.
E-Crypto News:
What are the benefits of asset tokenization?
Tokenization of assets provides a means for any asset to become fractionalized, programmable and liquid, as well as being exchangeable between two parties directly.

This represents a transformation in the way value can be represented and exchanged, which will prove fundamental in the decades to come.
E-Crypto News:
Has Chintai launched any distributed ledgers? Please, can you tell us about them? Please, can you also tell us the reasons for your answers?
Chintai has launched its testnet distributed ledger this summer as part of the private industry beta programme launch.

We will be launching the full Chintai network later in the year, which through the Sentinel AI compliance services, will provide companies with a secure environment to deploy their digital assets and marketplaces.
E-Crypto News:
As legacy systems prepare to fight back the coming revolution from centralized systems to distributed ones, what strategies do you have in place to maintain relevance and win the coming war, which legacy systems will definitely wage?
Legacy systems will either embrace the disruptive efficiencies of decentralized systems and technology, or eventually become obsolete.

An example of this are major clearing houses in the financial system: when "instant settlement" is inherent within DLT based finance, the very concept of requiring a multi-day clearing house as a central counterparty becomes redundant.

Such types of organisations are therefore either working to maintain relevance, which means partnership/client potential for a SaaS company like Chintai, or they will eventually find their existing business models dwindling and declining.
E-Crypto News:
Please, can you tell us more about your white label solutions?
Chintai is designed to be fully modular, meaning that the issuance, secondary market and compliance services can all be independently subscribed to and utilised separately or integrated as required.

The white label aspect goes to our mission to enable the world to move to digital assets.

This means that everyone from large financial institutions right through to small entrepreneurs can utilise Chintai services to embed into their own products, with their own branding, and as a customer facing solution.

This is designed to ensure our clients can focus on their areas of specialism and building their businesses, and not have to duplicate and build the same functionality or face the hurdles of regulatory compliance for example.
E-Crypto News:
What other services do you have to offer to the world?
We are working on AI/machine learning to further enhance transaction monitoring from the existing system, and plan to enable much greater efficiencies in corporate actions and reporting as Chintai develops out.

We are also partnering with a large range of companies to provide every aspect of this.
E-Crypto News:
What advice do you want to give anyone who wants to get into blockchain technology and other distributed ledger technologies (DLTs)?
For anybody looking to move into DLT, my advice is to spend a lot of time researching and learning about the technologies, protocols and projects, and to find one that they are really passionate about, and offer to give their time for free to get involved.

Being prepared to do that and provide hard work and your skills without looking for immediate financial gain is the best way to open the doors to opportunities.
E-Crypto News:
Do you have any secrets you want to tell us? Care to spill the beans?
The new Chintai network tokenomics coming later in the year are incredibly exciting, and provide the foundation for the regulated DeFi and unregulated DeFi space to bridge for the first time.
E-Crypto News: 
If you had three wishes and a Genie that could make them come true, what would they be for distributed ledger technologies (DLTs), blockchain technology, and the rest of the world?
I would wish for DLT to become the standard design for all forms of systems across industries and globally,

I would wish for the global monetary standard to move to a decentralized currency not controlled by governments,

I would wish for DLT to enable much more synergistic, equitable systems to evolve that enable much wider participation in the global financial system, and raise the wealth of the poorest in society.