The crypto space is always advancing rapidly. Within this dynamic environment, many projects constantly emerge, posing a huge challenge for regulators aiming to gain an extensive understanding of this nascent space and effectually implement appropriate regulations. The latest crypto startup is Prometheum.
Not many people know about Prometheum and yet seemingly overnight, this firm became the Securities and Exchange Commission's (SEC) poster child for compliance. It was defined as a great example for regulatory certainty for a sector dominated by "hucksters, fraudsters, and scam artists," according to a statement by SEC Chair Gary Gensler.
What is this Prometheum project and who is behind its development? Industry experts and analysts have already cast their criticisms at the startup, reviewing the viability and foundations of its business after the firm's co-CEO testified before members of Congress on June 13, 2023.
The firm described itself as a market ecosystem serving digital asset securities, and insisted it is the first crypto-centric broker-dealer to register with the SEC as a member of the Financial Industry Regulatory Authority (FINRA). Prometheum said that it aims to connect traditional finance to cryptocurrency.
Aaron Kaplan, the firm's founder and co-CEO testified before the House Financial Services Committee, stating that a path to compliance has been meticulously laid out by the SEC.
On the other hand, Kaplan rebelled against new legislation in the United States aimed at clarifying crypto, stating – counter to what most companies in the SEC's sights have expressed – that this does not come in the best interest of the investing public and "those who argue for new laws are simply not willing to comply with existing applicable securities laws."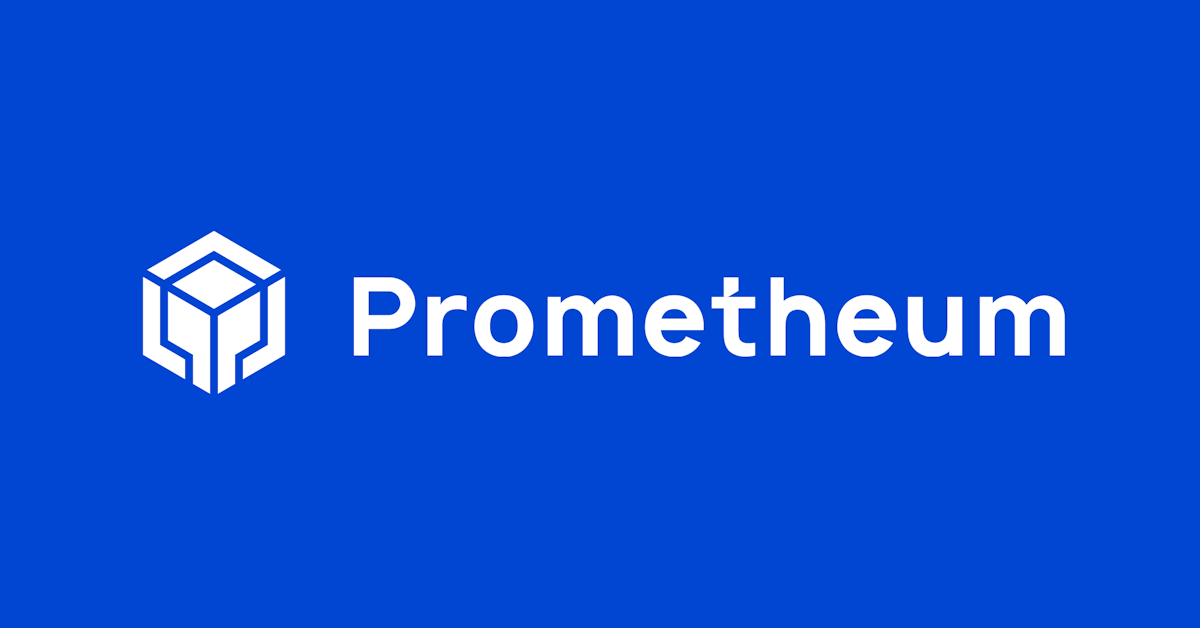 These comments provoked lots of criticism from most members of the digital assets sector, who believe that Prometheum, a relatively unknown company, got preferential treatment from regulators for agreeing with the SEC's stand and concurring with statements made by Gensler, including that cryptocurrency "regulations actually already exist."
Nonetheless, Kaplan insists that his company's newly acquired regulatory status was the product of hard work. He stated:
"Prometheum has been working for years to build a compliant, regulated trading platform for digital asset securities to provide investors the protections afforded under the federal securities laws. This is an important step forward for the crypto industry as it shows there is a regulatory pathway to obtain approval."
As the Republican legislators continued criticizing America's financial regulator and Gensler after the enforcement actions against Coinbase and Binance, Prometheum's success with watchdogs merges perfectly with Gensler's repeated allegations that noncompliance is just a choice.
Related: Op Ed-How the SEC's Crypto Crackdown Can Spell Lost Opportunity for the US
Speaking on CNBC earlier in June, SEC Chair Gary Gensler upheld Prometheum as a great example of how digital asset companies can come in and register fully despite what industry operators say, while also saying that the United States does not really need crypto. Gensler mentioned:
"We have had success, even in the past two weeks. A crypto entity filed as what's called a special purpose broker-dealer and came into compliance that way."
Chairman Gensler discussing the path forward for digital assets firms mentions that an "entity filed as a special purpose broker-dealer and got registered that way". Prometheum Capital is the first and only SPBD. See our mention at 7:04: https://t.co/kT3AfTlIou

— Prometheum (@PrometheumInc) June 6, 2023
Yet, Kaplan was criticized by Rep. Mike Flood (R-NE) on June 13, who said in his questions in the hearing that Prometheum does not let users trade Ethereum and Bitcoin. Kaplan defended himself saying that his company is taking "a crawl-walk-run-approach."
In May 2023, Prometheum declined to give Bloomberg a list of assets it wants to list on its platform, explaining that its offerings will be based on internal decisions as to what mainly qualifies as a security.
For those that didn't stick around until the end of the @FinancialCmte hearing today, this exchange between @USRepMikeFlood and @PrometheumInc CEO Aaron Kaplan is an absolute must-watch.

Flood explicitly lays out why Prometheum's claims that their SPBD approval is evidence of a… pic.twitter.com/yCDDKHiLea

— Alexander Grieve (@AlexanderGrieve) June 13, 2023
Prometheum Under Siege
Since Kaplan's spoke at Capitol Hill, Crypto Twitter exploded with users trying to determine how Prometheum became crypto's first Gensler-anointed Company, poking holes into the startup's paper trail and breaking down its business model – or lack thereof.
As expected, the lack of assets supported never sat well With Rodrigo Seira, a special counsel at the cryptocurrency-focused investment company Paradigm, who said that Prometheum's alternative trading system is just like a bicycle that has no wheels. He said on Twitter that Prometheum would only manage to facilitate the trade of tokens from projects that first register their assets with the Securities and Exchange Commission.
Siera's sentiments featured in a separate, exhaustive Twitter thread, where Castle Island Ventures' General Partner Matt Walsh highlighted other critical issues on Prometheum, terming it as the "strangest thing he's seen" in a long time.
Last month, in the midst of the SEC bringing cases on Coinbase + Gemini, and giving the stiff arm to Robinhood and others, Prometheum gets approval for a first of its kind Special Purpose Broker-Dealer (SPBD) for digital asset securities…

— Matt Walsh (@MattWalshInBos) June 14, 2023
Walsh said that the US regulator is using Prometheum, a "fringe player with no biz model," to help it convince Democrats that a Republican-led market structure bill on crypto and digital assets need to be vehemently opposed.
A partner at MetaCartel Ventures DAO, Adam Cochran, also published an extensive thread focused on Prometheum. He mentioned a Bloomberg article published in May that said Prometheum "hasn't yet gained approval for clearing and settling under [its] broker-dealer license," which means users cannot trade digital assets currently.
Walsh and Cochran revealed that Prometheum is linked to two China-affiliated companies: Network 1 Financial Securities and Wanxiang, to which Prometheum has already paid more than $1.5 million in sales commissions. They mentioned that Network 1 has also faced regulatory actions previously.
Cochran explained:
"Even a cursory glance shows that this is not someone you should greenlight, especially not as the first in the space. Plants, patsies, or opportunists—it's unclear, but the fact Gensler is letting them run around with SEC approval is a red flag."
Cochran's thread caught the attention of Gemini co-founder Tyler Winklevoss, who quickly added his two cents. He highlighted that Prometheum has never launched any product since its inception in 2017 and has hired many FINRA and SEC staff.
The @SECGov has chosen to sue @Gemini, @coinbase, and @krakenfx for not complying with securities laws and yet at the same time has approved @PrometheumInc.

Here are some highlights that set Prometheum apart:

-Failed to launch a product in 6 years
-Hired multiple former SEC and… https://t.co/YsgUCcIjM5

— Tyler Winklevoss (@tyler) June 15, 2023
FINRA Filings And New York
Prometheum's ATS and SPBD registrations can be seen on BrokerCheck, a website owned and operated by FINRA that offers lots of insight into the financial companies registered with the self-regulatory organization.
Launched in 2018, Prometheum's ATS Company was approved by the SEC in July 2021, giving it the ability to let "enter, transact, and match orders for digital asset securities" across up to 53 states and United States territories.
The scope of jurisdictions where Prometheum can operate its SPBD business is highly restricted. Based on FINRA, the company is licensed to operate in 15 states, including New York, renowned for its strict BitLicense regime that primarily regulates digital asset companies under the New York Department of Financial Services (NYDFS).
Related: The US Government Is Targeting Crypto And Crypto Firms…Be Prepared…
Currently, this firm is not listed as a registered virtual currency firm on the NYDFS's main page, although Prometheum's main offices are located on Wall Street and the firm's ATS and SBPD firms are officially registered in New York.
According to Marisa Tashman Coppel, policy counsel at the Blockchain Association, Prometheum's success in registering with the SEC appears suspicious. She revealed that the Blockchain Association made an official request under the Freedom of Information Act, which gives the public access to government documents, targeting communications and documents from the SEC related to Prometheum.
1/ Today @BlockchainAssn FOIA'd the SEC seeking information (docs & comms) about Prometheum and the ATS.

In the midst of aggressive SEC enforcement, Prometheum gets approval for first-of-its-kind Special Purpose Broker-Dealer (SPBD) for digital asset securities.

Suspicious…

— Marisa Tashman Coppel (@MTCoppel) June 15, 2023
Coppel said:
"Although it may take time to receive documents, the law requires the SEC to respond to all FOIA requests. Fingers crossed they comply here."