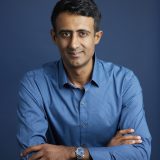 In the article below, Zain Jaffer talks about the impact of the SEC's crackdown on the crypto industry in view of the latest lawsuits against Binance and Coinbase. The piece expounds on his 8 June 2023 Fox LiveNow interview.
The SEC filed lawsuits in early June 2023 against crypto centralized exchange trading giants Binance and Coinbase. Binance is the world's largest centralized crypto exchange, but has a very limited US presence. Coinbase on the other hand is the largest US centralized crypto exchange. The allegations against the two firms share some similarities but there are some significant differences. 
Well known tokens like Solana, Cardano, and others have also been named as unregistered securities in the lawsuits. SEC Chairman Gary Gensler has said in the past that, except for Bitcoin, most of the several thousand tokens that are out there are unregistered securities. Most in the crypto world who subscribe to the mantra of decentralized ownership will argue that these are commodities, though this will be debated in the courts and in the public square over the next few months if not years. 
A lot of people actually look for volatility to make money and accept the risk it gives. Now the SEC is taking that right to own these high volatility tokens away from them. It's hard to see how the SEC is protecting investors when some of them get wiped out with the trading halt being instituted on these tokens.
It is important to note that the Binance and Coinbase SEC charges are civil lawsuits, although the US Department of Justice often waits for the discovery of evidence in a civil trial that may have criminal consequences. In addition, several states also followed soon after with their own charges. But for this article we will only tackle the SEC charges, not the ones from the states or the CFTC which share some of these allegations.
The one for Coinbase is not as deep as the one for Binance because it deals more with the fact that they are trading unregistered securities and do not have a proper securities broker-dealer license. The SEC has done more than 140 similar enforcement actions. A common criticism of many companies that have come to the SEC to seek clarity is although it claims it is easy to register, in fact it is not.
Gensler seemed to be the perfect poster boy for leading the US into the proper regulatory framework for crypto and blockchain, since he taught that as a course at MIT. There is some speculation from certain quarters that in defending the Traditional Finance world Gensler is interested in Janet Yellen's position at Treasury. President Joe Biden himself, as well as his allies like Senator Elizabeth Warren, have a particular dislike of crypto. Right now, he is instrumental in carrying out that administration policy.
Gensler is of course familiar with the Traditional Finance world, having been previously a Goldman Sachs investment banker. 
However, his preference for "Regulation by enforcement" instead of helping draft clear guidelines like what they have now in Hong Kong and the Markets in Crypto Act (MICA) in the EU has earned him many opponents in Congress and the crypto sector. His recent statement that America doesn't need crypto because we already have a digital US dollar, a digital Euro, and a digital Yen, again shows he is on the other side of the debate.
Most companies that tried to register to become crypto dealers have run into a lack of clarity at the SEC. Brian Armstrong, CEO at Coinbase, argues that they filed and got approval from the SEC to operate their business, but they have been trying to get clarity on what else needs to happen for them to comply properly. In Coinbase's case, they even filed a suit to compel the SEC to issue the rules.
The Binance case is somewhat different. Although there is also the charge that they lack the proper licenses to operate, it goes beyond that. There are insider testimonies that link Binance and their founder Changpeng Zhao (CZ) to co-mingling of customer funds, allowing access by US nationals to the international site, lack of separation between the US entity and the international entity, weakening of some KYC/AML requirements, and some market making coming from a company that CZ himself owns.  
The crypto world argues that the 1946 US Supreme Court decision on SEC vs. Howey Co. on what constitutes a security is not applicable to digital assets. They feel, as do several people in Congress, that new rules need to be enacted. In particular, while the SEC argues most of these tokens are securities, most in the crypto world say these are commodities like sugar, gold, wheat and do not require excessive regulations. The upcoming federal court decision on the SEC vs. Ripple case due anytime soon may set precedent for that issue.
There are definitely bad actors, scammers, shysters, and all kinds of criminal activities in the crypto space, but they are everywhere even in the Traditional Finance world. In fact most fraudulent activities still use untraceable cash, so fraud is not something unique in the crypto space. The current clampdown on crypto, led by the Biden administration, is already turning many people off from crypto. Congress should definitely step up with its clear framework before the US becomes a wasteland in this space. 
Unfortunately the way that Gensler leads the SEC in regulating the crypto world with regulation by enforcement risks having the US lose its lead in this arena. The industry has a lot of room to grow, but with the way the SEC is enforcing this, that lead will go somewhere else.
###
About Zain Jaffer
Zain Jaffer is an accomplished entrepreneur and investor. He started his first company at the age of 14 and later founded the tech-startup Vungle, which was sold to Blackstone in 2019. 
Currently, Zain is the CEO of Zain Ventures, a family office with a diversified portfolio of asset classes, and is a partner at Blue Field Capital, a US real estate investment firm.
He is a regular contributor to several business and tech publications such as Coin Telegraph, Forbes, Newsweek, ValueWalk and Entrepreneur.