An Ethereum Faucet is a reward system that is designed to award users Ethereum for completing tasks like solving captcha. Anyone who wants to own some Ethereum but they do not have enough money to buy any or acquire a mining rig; can go for an Ethereum faucet.
These faucets reward users with free tokens for the different tasks that they complete. The involved sites that offer these products then use some of the ad revenue that they get to continue funding the faucet program with more Ethereum. They pay the user a fraction of their own earnings. Thus, companies are the primary beneficiaries.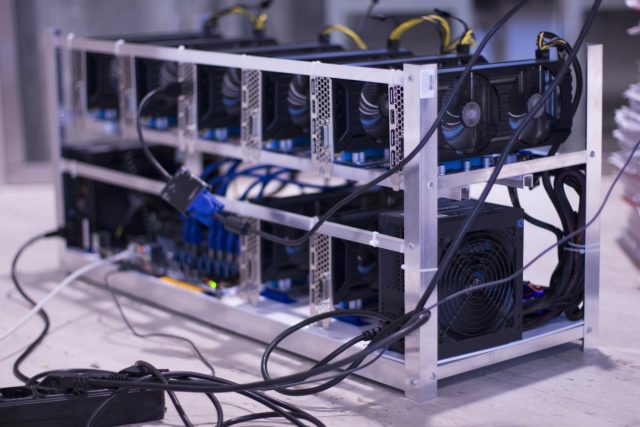 The reason why faucets exist is that they are primarily for the benefit of the owners of the companies. Analysts and experts warn users to be on the lookout since many faucets are borderline scams, and the payout is sometimes too little to warrant the work involved.
How Ethereum Faucet Works
If anyone thought that earning Ethereum through participation in time-consuming and tedious clicking activities is possible, then they are right! If that is the strategy that you are using to collect micro amounts of crypto, then you must have come across a faucet.
Do Faucets even work?
The main idea of an Ethereum faucet is that you get paid minuscule amounts to offer the big data banks with very basic ad viewing and clicking. Participants are rewarded just for completing captchas and viewing ads. The information is then used for the company's ad revenue and data banks.
Essentially, an Ethereum faucet is quite appealing; free ETH for some clicking, what can be wrong with such a program? Nothing is wrong with it, but the whole process may take up to 30 minutes to initiate. However, if you want to ETH converter, you will have to stick around for up to three hours.
To participate in an Ethereum faucet program, you will need to disable your ad blocker. Disabling these ad blockers means that you give companies a chance to bombard you with pop-ups. According to previous users, it takes just about 10 seconds to earn a bit of crypto, but it is quite a minute.
Financial breakdown
In the most common programs, you can earn around 0.000002 ETH every ten seconds. It can be more or less. Based on that rate, you will need to repeat the process almost 1,250 times to attain three hours of clicking. In the end, you get a chance to earn around $1. This is a lot of time to spend making a dollar.
Therefore, the one making any money at all is the ad company; they get the ad revenues and pay the user a fraction of their earnings. In general, it is not a profitable industry for anyone else involved. Only the companies are banking significant amounts compared to anyone else working the faucet but where to buy Ethereum is another questions.
Ethereum Faucet Options
Ethereum Faucet enables you to claim after every 60 seconds provided that you provide your best Ethereum wallet. It is straightforward.
Ethereum-Faucet.org is a program that pays for solving captchas. They also have a lottery that users are entered into with every contribution. The lottery angle is a bit intriguing since it means that your time might earn a little more cryptocurrencies, than your run-of-the-mill faucet.
Dutchy CORP offers Ethereum and several other cryptos as payment for solving captchas or playing games.
Allcoins.pw consist of more features since they offer miner and auto faucet features and a few games. This faucet is free, but the games run on crypto.
FireFaucet has an intuitive UI for the users, and anyone using the platform can access multiple cryptos, including Ethereum. The faucet has a 30-minute timer meaning that anyone can claim rewards every 30 minutes.
Also, you can earn Ether by completing captchas and solving browser or media mining. Excellent users can leverage their referrals with an opportunity to get an extra 20% on their payments.
All of them need users to spend a minimum of 3 hours to earn a few dollars and get put in a lottery in some cases. Thus, if you can handle it, go for it.
Experts advise that anyone who wants to participate in faucets should go for crypto payments instead of fiat currency. Going for this payment method means that there is a possibility that cryptos will increase in value in a shorter period. You can use exchanges like Coinspot in Australia.
In the case of the cryptocurrency world, beggars and newbies can become choosers provided that earning crypto is concerned. These free tools are great resources for beginners who can learn, earn, collect, and hold Ethereum tokens and coins of their choice without the need of investing any of their money.