A cryptocurrency faucet appears to be one of the easy ways that investors can earn crypto for free. There are different ways available for investors to increase their crypto holdings in 2021. Investors can buy it, stake it, trade it, and the hackers can steal it through scams and hacks.
Nonetheless, there are safer and legal ways in case you are out of funds and ideas. Users can earn their cryptocurrency through different methods available. Does free crypto exist? Theoretically, free crypto exists. But, the so-called TANSTAAFL economic principle applies:
"There ain't no such thing as a free lunch. It essentially means that free stuff takes work."
One can roll up their sleeves and begin with any of the available our Learn and Earn educational programs where they are taught about leading projects. Once you learn from these projects, they reward you with small amounts of their cryptocurrency in return. Such a type of reward program can be considered to be a type of cryptocurrency faucet.
Investors should note that not all cryptocurrency faucets are equal and they should only interact with trusted websites. Some phony sites come with phishing malware, spyware, and ransomware.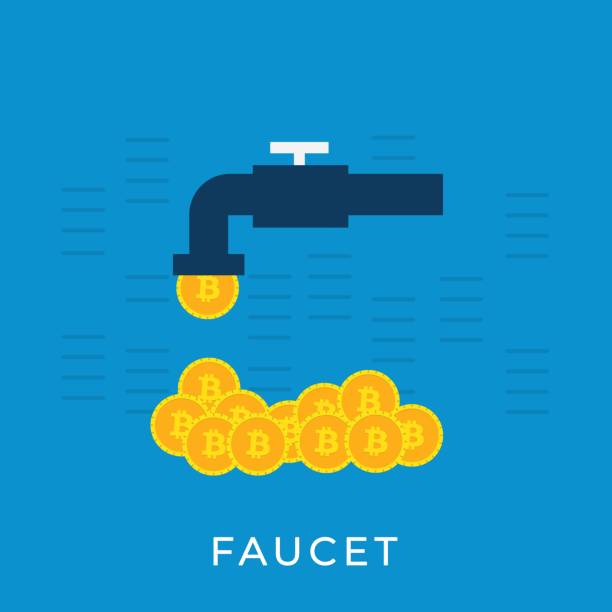 What Is A Cryptocurrency Faucet?
By description, a crypto faucet is an app or a site that specializes in distributing small amounts of cryptos as rewards for completing easy tasks. They are known as faucets since the rewards are small, just like the tiny drops of water that drip from a leaky faucet.
Nevertheless, in the case of a cryptocurrency faucet, small amounts of free or earned crypto are sent to a user's wallet. Users have to complete tasks like watching product videos, clicking links, viewing ads, completing quizzes, and completing a captcha to get the free crypto.
Crypto faucets are not a get-rich-quick scheme, the simpler the task, the lesser the reward. A majority of the sites offer a minimum payout threshold, which means that the rewards earned by completing tasks get deposited into a digital wallet of the site. The user can withdraw the reward only after they reach the minimum set threshold.
It might take just a day when using the best crypto faucets. However, it may take more than a week when using any other available cryptocurrency faucet. Many now wonder, what is the purpose of a crypto faucet?
Although cryptos have had a great 2020, they are yet to go mainstream and are still new to most people throughout the world. The idea behind crypto faucets is to give many people free cryptocurrency to people so that they can take time to learn about digital assets and maybe invest in them.
How Does The Cryptocurrency Faucet Work?
Crypto faucet operations are mainly based on completing simple tasks and participating in various established activities. The faucet site can fix the rewards and also set a timelock for the users to claim the rewards.
Normally, users have to register on a cryptocurrency faucet by providing their details along with their wallet address. After solving a task on the site, the reward that a user earns goes to a micro wallet that is similar to the traditional wallets. However, these micro wallets have the capability of collecting small amounts of cryptocurrency assets.
For a majority of the cryptocurrency faucets, the micro wallets are automatically created upon signing up. Once these micro assets get filled, the rewards automatically go to the main wallet of the users.
Bitcoin Faucet
Bitcoin faucets were introduced in 2010 by Gavin Andresen, a senior bitcoin developer. They were created to give a reward of five bitcoins for completing simple tasks. At the time, the purpose was to spread awareness about the flagship crypto since the concept of cryptocurrencies was new.
Another reason that inspired the setting up of free bitcoin faucets was the limited availability of crypto exchanges during the early days of the nascent market. No exchanges were available which made buying bitcoin quite difficult. Thus, giving out free bitcoins to people was an excellent incentive to get people interested in bitcoin and, in turn, drive its adoption without having to risk any of their capital.
A bitcoin faucet is known as a reward system from where small amounts of bitcoin can get rewarded. In most cases, these faucets rewarded users with as little as a satoshi, which is the one-millionth unit of 1 Bitcoin (0.00000001 BTC).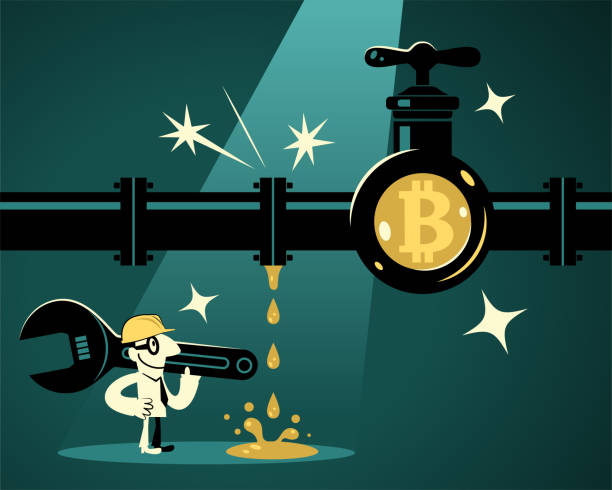 The reward system provided users with satoshis in exchange for solving captchas, clicking on links, or completing several simple tasks. Research shows, that the total number of free bitcoins a faucet could offer varied. Some sites had great rates, while others did not.
Bitcoin came as the first coin faucet and its massive popularity made other digital assets jump onto the faucet bandwagon.
Ethereum Faucet
Ethereum faucets are similar to bitcoin faucets. But, users are rewarded with Ether instead of satoshis for completing different tasks. That is a great way to earn free ETH tokens by contributing to data mining and advertisements. Some of the available Ethereum faucets include:
Allcoins.pw – this is a cryptocurrency faucet that provides miner and auto-faucet features with several games. This platform is free to earn Ether but users have to pay for playing the available games.
Ethereum-faucet.org – it offers ETH tokens for solving various captchas. Furthermore, this site lets users participate in its lottery with a contribution.
Dutchy CORP – the free  Ether faucet site lets users earn rewards by solving captchas and playing various games.
Fire Faucet – on its part, this platform provides several ways to earn ETH tokens, which include completing captchas and browser mining.
Litecoin Faucets
Free Litecoin is available from crypto faucets that reward users with a small amount of LTC coins in exchange for the actions performed on the participating sites. In the case of Litecoin faucets, users trade their time for rewards in Litecoin that are known as Litoshi. Here are two of the most popular faucets that offer free Litecoin tokens:
Fire Faucet – this is an auto faucet that pays users Litecoin, Bitcoin, and other cryptos provided that they have Auto Claim Points (ACP). A user must register on the site to get free ACP. The faucet runs automatically until the ACP gets exhausted. The user can earn more ACP via gift boxes and by performing tasks that include clicking ads and visiting short links.
Moon Litecoin – this platform gives away free bitcoin to users who complete multiple tasks. They use Coinpot.co micro wallet to store the small rewards that a user earns. Once the minimum threshold is reached, the LTC rewards are deposited into the user's wallet with no fees.
Bitcoin Cash Faucet
A Bitcoin Cash (BCH) faucet gives out free BCH tokens after one performs the different tasks requested by the provider regularly. Generally, one has to sign up for a micro wallet for them to participate in a Bitcoin Cash faucet that lets them receive small amounts of bitcoin cash tokens. Here are some of the faucets that offer free BCH: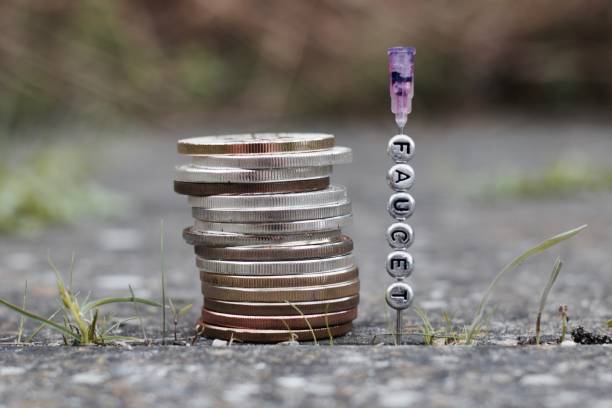 Konstantinova – this faucet lets users generate free bitcoin cash tokens. However, the rewards are sent out automatically to FaucetPay.io. Hence, one has to create an account on FaucetPay.io to benefit from this platform. Konstantinova enables you to claim a reward of around 0.00000121 BCH every five minutes for up to 50 times a day.
Faucet Crypto – the multi-coin faucet rewards users with free bitcoin cash tokens together with other cryptos for using their services. One can claim their BCH tokens by clicking on the tab 'Ready to Claim' that refreshes after every 40 minutes. To get more rewards, users can click on PTC ads and short links.
Monero Faucet
Anybody that would want to earn some Monero (XMR) coins for 'free' can start using the available Monero faucets. You can earn some XMR on these faucets by working on tasks like watching ads and completing captchas. Some of the best Monero faucets available today include:
Express faucet – this one lets you claim a reward of up to 0.00042754 XMR every four hours. It also has alottery game that users can play to earn extra free Monero coins if they win.
Monerofaucet.info – the platform lets you earn 0.000005 to 0.025 Monero tokens per reward. You are allowed to claim these rewards after every 60 minutes.
Allcoins.pw – research shows that you can earn a reward of around 0.00001716 every five minutes. Interestingly, this faucet does not have any threshold for withdrawal.
Zcash Faucets
Zcash faucets also offer free Zcash rewards for users who complete small tasks. The most popular platforms include:
Globalhive faucet – this platform offers free Zcash that can be withdrawn after every 20 hours. Notably, the average claim reward is 0.00003100 ZEC and it can be withdrawn immediately to a user's wallet.
Pipeflare faucet – it supports the ZEC coin that can be claimed daily for free by setting up an account and solving one captcha. The average claim reward is around 0.0000500 ZEC. The platform is unique because there is no minimum set limit for withdrawal.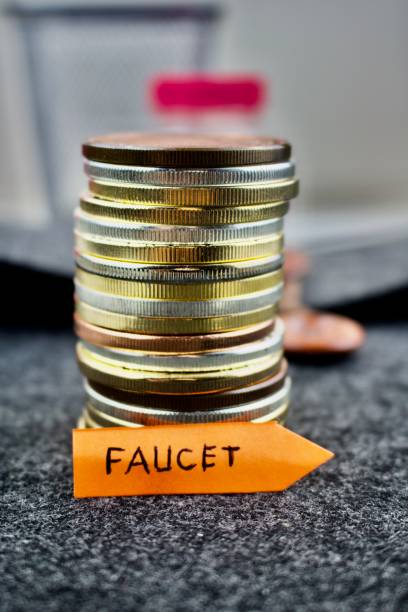 Tron Faucet
Anyone looking to earn some free Tron tokens should go for the available Tron faucets. Whether you are referring friends, playing games, or completing surveys, it is possible to earn free TRX tokens. Here are several faucets that new investors use for earning free Tron tokens:
Free – Tron – the cryptocurrency faucet lets you earn some Tron by just creating an account. The minimum withdrawal limit is 10 TRX tokens that can be withdrawn without incurring any fees.
Xcolander.com – This platform has a great reputation for being a Tron faucet for many users. The total amount of TRX coins one gets depends on the number that they get while rolling out the wheel on the platform.
The Faucet Crypto – this platform lets users earn TRX tokens for solving a captcha and by playing games after every 20 hours.
The Takeaway
In the case of the crypto world, beggars and newbies can become choosers as far as earning crypto is concerned. These free tools are excellent resources for beginners who can learn, earn, collect, and hold tokens and coins of their choice without having to invest any of their money.