Crypto foundations are described as non-profit organizations developed to underpin particular blockchains and many other related projects. They can be used to boost community building and power decentralized control over a project. Although it appears strange that an entity is responsible for a community-led project, these foundations are a normal practice in the sector.
These organizations primarily share a non-profit status. However, they can have various targets and strategies for supporting blockchain projects.
Working hand-in-hand with the community and for-profit developers, crypto foundations have provided some considerable benefits to many blockchain projects, including helping and guaranteeing that a blockchain stays decentralized in all its development. They can also offer marketing and education about the project to increase adoption and recognition.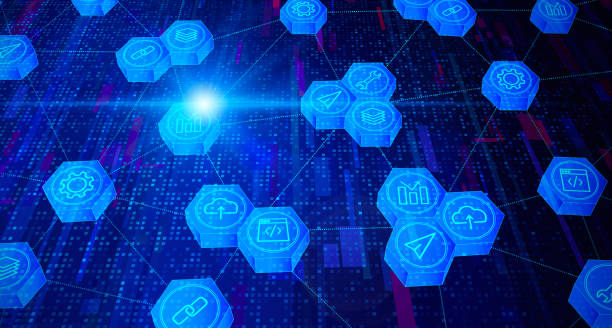 While many benefits come with crypto foundations, some people have been more doubtful about the crypto foundation model and are now wondering who this type of model benefits. To give context to the crypto foundations, here is what they are all about.
How Do Crypto Foundations Work?
Regardless of the strong relationship that exists between blockchain ecosystems and foundations, the foundations do not have an active role in the creation and control of these blockchains. Instead, they are responsible for the constant growth and support of a blockchain, its correlated technology, and support for the entire community.
The support given by crypto foundations comes in the form of financial and non-financial support.
Some of the non-financial support includes hosting events, creating connections for blockchain projects, and engaging with the community. For instance, the Ethereum Foundation hosts the Devcon Conference and many other Ethereum events for researchers and developers to learn more about the Ethereum blockchain while linking with other builders within the space.
Related: Ethereum 2.0: Is It Any Better from Its Predecessor?
Although the crypto foundations seem to invest in and support ecosystem projects, they should never be confused with the charity work mostly done by traditional non-profits. Instead, the foundations are funding projects in a manner that resembles the work of a traditional venture capital firm, granting different kinds of funding to projects that will support the general ecosystem around the blockchain.
For example, the Solana Foundation provides investments via the Solana Foundation Grants program to the initiatives that aim at decentralizing, expanding, and securing the Solana network. Crypto foundations can also participate in non-grant funding or investments together with traditional venture capital firms such as Pantera Capital and a16z.
Why Do Crypto Foundations Exist?
The crypto and blockchain spaces keep evolving and the foundations are designed to support the decentralization and evolution of projects. By offering support without direct involvement, these foundations guarantee that the development of a blockchain is perfectly distributed across the community and not centralized by one entity. Despite the ambitious plan, it is not known whether crypto foundations have managed to achieve decentralization.
Blockchains are not developed in a vacuum and some level of centralization has to happen for a project to launch. During the launch, a for-profit entity is often the catalyst for the project's development. The crypto foundation normally comes moments later.
Illustratively, let us review Filecoin (FIL) and the general Filecoin community. Protocol Labs is a for-profit, research and development lab majorly focused on creating decentralized storage solutions for Filecoin. On the other hand, Filecoin Foundation is a non-profit organization that offers support and guidance to projects that aim to build within the Filecoin network.
A similar relationship exists among nearly all the other blockchains, including Algorand Inc (for-profit) and Algorand Foundation (non-profit). The issue of decentralization and crypto foundations become a contentious topic when considering the connection between for-profit entities and non-profit foundations. Generally, foundations are initiated by for-profit entities, which grant them some tokens during the project's launch.
Looking at Polkadot (DOT), the Web3 Foundation got about 12% of the original token supply (1.2 million DOT). At the time, that amount of DOT was worth about $348K. However, it has since exploded to reach a value of more than $7.5 million currently. This funding strategy via token launches is not isolated to Polkadot alone. It happens with many other crypto foundations that are in operation currently.
Related: Polkadot Facts And Features: Is The Network Ready To Dethrone Ethereum Blockchain?
The extensive relationship between foundations and for-profit organizations has attracted criticism beyond the crypto space. Class action attorneys and the United States Securities and Exchange Commission (SEC) are skeptical about them. Last July, a class action lawsuit was filed against Solana Labs and the Solana Foundation claiming that the two organizations violated the Securities Act by selling SOL tokens.
This lawsuit, coupled with other similar actions taken against foundations, highlight another extra benefit of having a crypto foundation: avoiding securities liability.
To determine whether crypto is a security under US law, courts use the Howey Test. Under the test, the court will determine that crypto is a security when it is:
In a common enterprise
An investment of money
Derived from managerial or entrepreneurial efforts of others
With a great expectation of profits.
If a crypto satisfies all the four stipulations in the Howey Test, it might then be considered a security under United States law. While three of these stipulations might be true for almost all cryptos, the managerial requirement is what crypto foundations help to sidestep, although other methods like DAOs or engaging proof of stake since the consensus mechanism is also utilized as proof of decentralization.
The DAOs might or might not be part of a crypto foundation.
Crypto foundations help develop and support blockchains but in passive or parallel ways. The decentralization in blockchain development has offered a pseudo-safe haven for developers to continue creating without their tokens becoming a security. Provided there is no centralized nature to the development, many are convinced that the blockchain's underlying crypto cannot be termed a security.
Foundations work as an integral point in the argument that cryptos are exempt from securities law. To create an extra layer of protection from US-based enforcement, the crypto foundations are also developed in Switzerland and many other crypto-friendly nations.
Nevertheless, the single asset that the SEC has deemed to not be a security is Bitcoin. Continuing debates in the US over whether cryptos are commodities or securities are intricate and time will tell whether a blockchain having n associated foundation will influence future regulations and decisions.