Yes, it is certain. Smart contract capable blockchains are the future.
The big question is which ones are the best?
The house that Vitalik Buterin built has birthed a new movement.
The web3 industry exists because of this.
However, the slow deployment of ETH 2.0, the various security issues within strict EVM systems and other issues have plagued Ethereum and anything related to it.
The EVM movement will always be a core part of the smart contract industry.
But, there are a few surprising projects that will at least try to upstart the current lead this movement holds.
We reached out to as many thought leaders within the blockchain movement as we could on this one.
Some responded, some didn't.
But for us, it is the insights of those that did that count.
Who knows?
We might just be conducting another round table on the same subject!
Why?
There are so many great smart contract projects out there!
So here is the first part of what might be a series on some of the greatest blockchains in human history….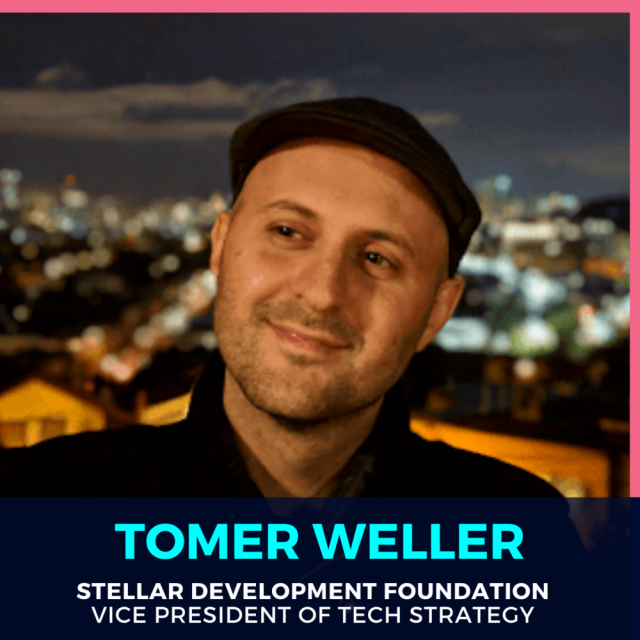 The Stellar Development Foundation is working with our ecosystem to bring smart contracts to the network in late 2022, which will empower the network with more room to innovate.

The current Stellar toolset is great for many products and services, but we believe we can make the network even more useful and accessible by introducing smart contracts.

The goal is to have Stellar remain one of the most accessible networks for developers so that they can deliver high quality and safe applications to their users, while allowing it to adapt and respond to the competitive blockchain landscape.

Smart contracts would allow the ecosystem to develop a new suite of products and services on Stellar.

Stellar has amazing on ramps that allow people all over the globe to cash into the digital economy.

Smart contracts will allow the ecosystem to build a wider variety of products and services on the network, which means those users can do more with their digital assets, increasing access to financial infrastructure.

Since the Stellar network was built for the future of payments, it's important that smart contracts on Stellar are secure for users and can scale without exorbitant network fees.

If done right, this would set smart contracts on Stellar apart from the rest.

More importantly, we will continue to build upon our core network values of safety and speed while providing equitable access to asset issuance and payments.

The SDF engineering team has spent some time surveying smart contract tech.

We recently shared a stack selection document that captures the process with the community, and we've been having open discussions with Stellar developers in Discord.

We want to explore and make sure we build this in a way that aligns to our values.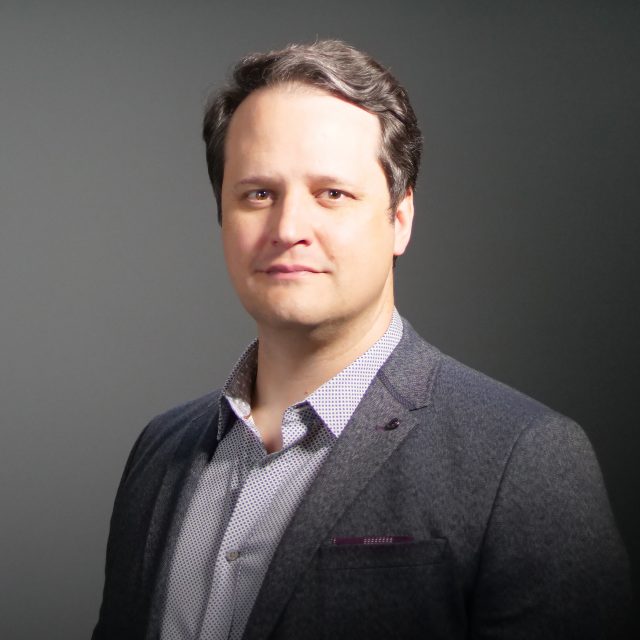 1.How smart contract blockchains have evolved.

Douglas Horn leads the GoodBlock blockchain development team with experience building projects on Ethereum and related chains such as VeChain, as well as EOSIO-based blockchains such as EOS and Telos.

He was a member of the EOS Mainnet Launch Group and the architect and project leader of the Telos blockchain: Over the past five years, smart contract platform blockchains have evolved in two main directions: Roll-up Layer-2s and third-generation Layer-1s.

These changes were driven by the need to increase the speed, capacity and power of these platforms while simultaneously lowering the transaction costs and energy consumption.

Roll-up L2s are parallel blockchains such as Polygon, that do not use energy-intensive Proof of Work (PoW) mining for their consensus but instead rely on "rolled up" chain that connects to the main chain (usually Ethereum) to sync up transactions from time to time.

Assets must be moved onto the roll-up to be used there and off again to be used on the main chain.

While assets are on the roll-up they can only interact with smart contracts and other assets that are on that roll-up.

Third-generation L1s on the other hand are their own stand-alone blockchains that use a different consensus mechanism–usually Delegated Proof of Stake (DPoS) which is usually decentralized or Proof of Authority (PoA) which is always centralized.

Examples include Cryptocurrencies like Telos, Solana and Cardano.

L1s that are unsharded allow any smart contract or asset on the blockchain to interact with any other which extends what users can do in complex transactions–particularly in DeFi.

As distinct blockchains, third-generation L1s are already extending Ethereum and will be useful after Eth 2.0 is complete.

L2 Roll-ups are solutions to current Ethereum shortcomings that may not be needed after Ethereum 2.0.

Why Telos is unique.

Horn: Telos is a very powerful third generation L1 blockchain that is among the fastest in the world.

It is the only smart contract platform that can run both of the most-used smart contract languages, Solidity (Ethereum) and EOSIO protocol.

In fact, these smart contract languages will be able to interoperate for hybrid dapps.

This will create some very valuable new features not available elsewhere.

Telos also solves the problem of front-running, or MEV, by using half-second block times and first-in first-out process ordering.

Telos has dozens of dapps operating using the native EOSIO protocol language and a rapidly growing ecosystem of Solidity smart contracts running on Telos EVM–which is the fastest performing EVM in existence and one of the lowest in transaction costs. (Telos native transactions are free for users staking TLOS tokens).

Telos has also built many unique features and tools like the Telos Decide Governance Engine which allows any dapp or DAO on Telos to easily add cutting-edge governance features.

Problems smart contract blockchains solve.

Horn: Decentralized smart contract blockchains solve the problems of centralization and limited access.

All the financial, governance and ownership registration systems people are familiar with are centralized, meaning that there is a company, government or financial institution at the center that ultimately controls everything.

They make and enforce the rules, they keep the records, and therefore they can change balances, freeze accounts, or about anything they like.

It also means that if the central organization is hacked or stopped somehow, the entire system can become unusable–they have a single-point of failure.

Blockchains solves this problem by being operated by a number of organizations and ideally governed by their own users. The Internet is designed as a partially decentralized entity.

A country may be able to block the Internet from their own systems with limited success, but no one can entirely stop the Internet.

Decentralized blockchains are similar to the Internet in that they cannot be stopped by a single government or company.

Smart contracts allow users to create intricate ecosystems that replicate and surpass current systems for recording ownership, transferring and transacting value, and governing organizations that do not require any intermediary party such as banks, title companies, insurance companies, or stock exchanges.

All of the functions of these can be handled by smart contracts in a faster, immutable, automated process that can have almost no cost because no human effort is required.

This can cut processing time of some interactions from days or weeks to seconds or minutes and eliminate most processing charges.

It allows people without bank accounts to leapfrog existing banking systems.

Why Telos is the future.

Horn: Telos is a robust, tested, high-speed, high-capacity, low-cost smart contract platform that is thoroughly decentralized and not controlled by ICO whales or VC firms as the vast majority of blockchains are.

This creates a level playing field for anyone to secure their financial future, for ownership to be securely recorded and for participating in free, fair and transparent governance of any kind of group.

Together these empower individuals over corporations and governments to create new economic realities.

Telos is dedicated to becoming the go-to blockchain for easy of use and mass adoption.
Related: Telos Talks to us About Zero-Loss Cryptocurrency Transactions
Unlike blockchains, there are no miners or other intermediaries on Directed Acyclic Graph (DAG), therefore there is no room for miner manipulation.

One doesn't need to bother about front-running or censorship by miners. Therefore, dApps running on a DAG are safer than dApps on a blockchain.

Before actually sending any money or command to an AA, one can see the expected response of the AA.

These are the main benefits of Obyte's DAG over Ethereum.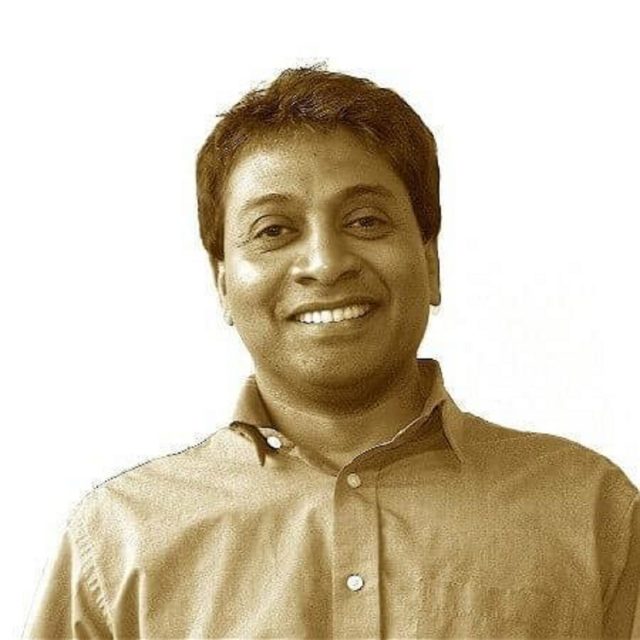 #N3 has the best developer inner-loop experience in the industry for smart contract development; this is manifested in the smart contract debugger which enables the premier debugging experience in the industry, in the time-travel developer capabilities, in the test-first capabilities and more.
Related: What Is DeFi 2.0 in 2022…and How Does It Work?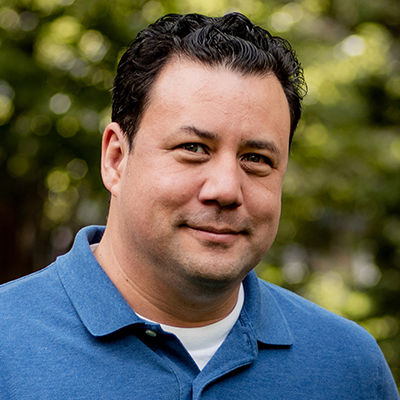 Derek Yoo Founder at Moonbeam
Polkadot has taken a notably different approach to smart contracts than most major chains: it doesn't support smart contracts directly, but rather acts as a sovereign connector chain between many different smart contract platforms and application-specific chains built on top of it.

This is why Parity describes it as a "Layer 0" blockchain, utilizing a distributed parachain design for scalability and offering shared security resources in return.

All chains built on top of Polkadot (such as Moonbeam) are Layer 1 blockchains.

This approach, simplified, allows for all Layer 1 chains built on the Layer 0 to share security, thus making multiple Layer 1s natively interoperable with one another.

This makes for a much more cohesive ecosystem as everything has inherent compatibility.

Moonbeam is the leading smart contract platform on Polkadot because we have embraced the spirit of specialization that is built into the DNA of Polkadot, choosing to prioritize full Ethereum compatibility at every step and provide an easy deployment process.

Moonbeam's smart contract platform stands out in a few important ways:

– Unmatched Ethereum Compatibility: This goes beyond the basic smart contract support to also include Ethereum-style accounts and wallets (think "0x…" addresses in MetaMask, but all on Moonbeam), so new users can flip between their Ethereum and Moonbeam balances using the same wallet address.

– Native Cross-Parachain Interoperability: As a smart contract on Moonbeam, DApps can interact with tokens and data not just on Moonbeam itself, but across the entire Polkadot ecosystem, thanks to native interoperability that's built into all parachains.

– Full Developer Tool Stack Support: Developers can use their favorite tools (Hardhat, Scaffold-eth, Waffle, Remix, etc.) AND all the integrations they depend on (Chainlink oracles, The Graph subgraphs).

– Rich Cross-Chain Connections with External Chains: DApps on Moonbeam can leverage platforms like Axelar, which provide rich interoperability with chains outside of the Polkadot ecosystem like Cosmos and Avalanche.

Cross-chain interoperability on Polkadot is vital to the continued growth and functionality of the blockchain industry as Web3 applications will be able to incorporate specialized functionality from multiple chains, which will be more robust and more scalable than existing single chain approaches.

Developers will be able to pick and choose the functionality they need from many chains, based on their specific requirements, and combine these specialized functions into a single application with a frictionless user experience.

It's more than just token movement: it's setting a new precedent for how Layer 1 chains interact and integrate with each other.

The best part? The end user doesn't need to be burdened by the different blockchains with which they are interacting or know how to navigate between them all: they are able to interact with a single application that presents a unified experience.

Keeping end user interactions seamless and high level will be a great help with broader end user adoption, which is the ultimate goal.
ShelterZoom powers a remote work collaboration tool built on blockchain.

Called DocuWalk, the full suite of document management tools is designed to help businesses of any size carry out their workflow seamlessly whether in-person or virtually around the world.

DocuWalk is one of the only, if not the only, blockchain-based document and contract platform that transforms contracts, records and documents into fully digital, interoperable and intelligent assets.

With DocuWalk, every document gets a Document Token, which is a unique ID that identifies the file, and blockchain security that backs up your files. ShelterZoom also provides a virtual negotiation room to negotiate contracts securely in real time.

ShelterZoom turns documents into smart intelligent assets through this virtual negotiating platform.

Using standard templates or uploading your own documents, users of the platform are able to edit, track and share changes in real time knowing it's with transparency, security and trust top of mind.

ShelterZoom's platform promotes security, innovation, privacy and transparency where needed in the document management space, especially at a time when businesses continue to operate remotely or hybrid.

Most recently, ShelterZoom partnered with a prestigious Vatican-affiliated university on their first blockchain-oriented endeavor and is one of the innovators in the Westchester Innovation Network (WIN) in using its software in the legal space.
Related: Smart contracts have many more uses than their name suggests, says Blockstack CEO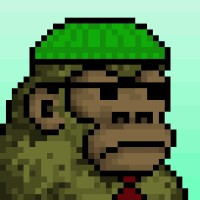 Billy Huang, Co-Founder at Luna Market
How smart contracts have changed blockchain utility.
Smart contracts are the underpinnings for all blockchain utilities. Smart contracts are built on top of configurable standards (ERC-721 and ERC1155 for NFTs, ERC20 for tokenization- to name a few) that introduce new ways to interact with your digital assets.

Smart contract blockchains that are worthy of mention.

Ethereum, Polygon, Solana, Flow

What the future holds for EVM blockchains.

With Proof-of-Stake being introduced to Ethereum, we expect to see higher adoption rates with lower gas fees and faster transaction settlement times (approximately ~200x increase from current Proof-of-Work architecture).

This new upgrade should allow many more people to access Ethereum/EVM blockchain benefits at the fraction of the cost/time.

We expect dapps that are built on top of Ethereum to gain the most from the infrastructure upgrade across the board (Defi, NFT, DAOs, to name a few)

How smart contract blockchains will change humanity.
The fundamental principle for all blockchain transactions is the ability to work trustlessly.

This means trusting the code in execution versus trusting centralized entities to be brokers of existing transactions.

We see this in the NFT space with allowing digital assets to be owned by the users, and cryptocurrencies that allow monetary transactions without centralized exchanges.

This allows for greater transparency in terms of product/money flows, and introduces new ways to engage with the end users from a creator's perspective.