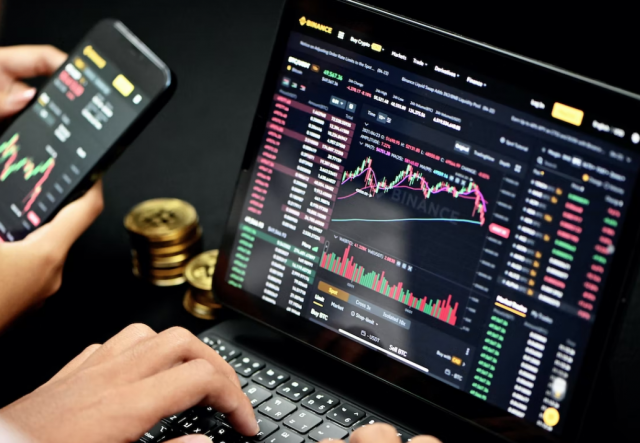 The most common reason people invest in cryptocurrency is due to their desire for an accurate, long-term stock of value. Digital currencies have seen authentic and remarkable growth in the past years. Since the incredible growth of bitcoin, the industry of cryptocurrencies has only seen benefits and continues to expand. Most bitcoin enthusiasts think investing in crypto could lead to new digital currency millionaires.
But people who never invested in the crypto field might wonder if this is an excellent time to start doing it. Let's see some of the reasons you may want to buy digital currencies and some other considerations worth knowing about digital currencies.
The future of cryptocurrency: what's next?
Not surprisingly, a lot of people explore the extreme rise and future of crypto before starting to invest. The past two years have transformed the crypto field. With growth faster than ever, still, the future seems uncertain. With a couple of things to spend money on, most consumers have considered crypto trading for the first time at the pandemic's beginning.
People thought that dogecoin was a joke – But when Elon Musk started tweeting about it, things got more serious. Dogecoin has become a serious coin now. However, most crypto investors aren't investing in it due to popular memes, like dogecoin.
Everyone started to see cryptocurrency as an opportunity to grow their income. It always comes down to this. So, it's not about why investing in crypto, but more importantly, why people remain consistent with their investments. 
Perhaps most people invest in crypto because they hope it will be worth more in the near future. Twitter users have made guesses that bitcoin will hit $100,000. If you believe in the crypto field, making investments is a good way to keep your money in the future. Although it's a global phenomenon, much is still to be known about this ever-evolving industry. 
Analysts estimate that the cryptocurrency market will triple by 2030
It's a big trend, and it's here to stay – crypto. Once only known and understood by investors, it is now becoming a huge trend. According to studies, the cryptocurrency market will triple by the end of 2030, hitting $4.94 trillion compared to $1.49 in 2020.
Crypto investors have constantly been rising across the world, but recently, it seems like the industry has exploded. 50% of crypto investors are comfortable using a Crypto tracker to take control of their bitcoin and cryptocurrency portfolio. Delta is the optimal crypto tracker and bitcoin app that helps users keep track of crypto coins and other thousands of altcoins. Simply connect with your portfolio, and transactions will automatically be tracked. 
Compared to the past couple of years, adults have started to use crypto at a faster rate. Across the globe, consumers of almost all ages invest in crypto – bitcoin and other cryptocurrencies provide new and innovative ways to handle their cash and also find the financial liberty of crypto that has changed from the strictness of traditional banking. 
Invest in top cryptocurrencies to generate efficient ROI in 2022
As mentioned above, it's been a great year for crypto, with experts claiming that it will reach $100,000 – it's not a matter of "if," it's a matter of "when." So, cryptocurrency should definitely be a part of your investment plan. Of course, as secure as crypto is, it also comes with drawbacks. At least, that's what investors say.
When investing in crypto, it's important to understand the benefits and risks, too. In simpler terms, crypto is more private, accessible, and less obliged to rules than other finance strategies. 
How can you decide to invest in crypto? If you're all confused, don't worry – you're not the only one. Like any other investment strategy, crypto comes with advantages and disadvantages. People need to understand that it's mandatory that benefits weigh significantly more than disadvantages.
If you're still stuck and confused about your strategies to track your crypto investments, use Delta. You'll learn to make wise moves only. An investment tracking app allows users to manage multiple portfolios and track the live performance while getting access to price movements. 
The advantage of crypto is that you get higher risk but significant potential for even higher results. There are thousands of cryptocurrencies on the market nowadays, and each one has its own specific pro and con. But they all have one thing in common – the tendency to experience sudden drops and ups. Prices are generally driven by buyers' demand and the supply of coins. But these dynamics come with hefty returns on investment. 
Bye, bye traditional banks – hello to a more reasonable financial system
We live in a "bankless" society, so imagine there will be a time when banks will no longer be needed. All the financial tools we use now- like credit cards, loans, insurance, currency, etc. – will be covered by a new banking system.
But it's already happening! Businesses admitted the inevitable change in the finance sector and are ready to transfer to digital banking. However, there isn't anything wrong with traditional banking – only that the internet gives us so much power to share and access information, it will be a pity not to take advantage of it.
If banks can't compete any longer with the new advanced methods of offering value, clients will switch to what services offer them plenty of benefits – cryptocurrency. 
Conclusion 
However, digital banks are still in their early years. But what we're witnessing is incredible, as we all benefit from the many innovative ways to manage our finances. As with everything said, cryptocurrencies come with pros and cons, and it totally depends on why you want to use cryptocurrencies. Measure all the pros and cons before investing in crypto.