Preselling is a strategy used by some crypto projects before an initial coin offering (ICO), initial exchange offering (IEO), initial DEX offering (IDO), or a public sale. In this method, tokens are sold to interested parties at a specific price.
It could be considered beneficial for investors and developers if all goes well and the digital currency becomes a success eventually. While the project's creators would get the much-needed money to finalize their project, investors can acquire an altcoin that may be worth a lot more in the coming months.
Developers may also offer a presale in crypto to create a buzz ahead of the public sale. This way, they hope for a significant price surge when the asset goes public. Due to the many scams and criminal activities, ICOs were banned in most countries starting with China and they were replaced with IEOs.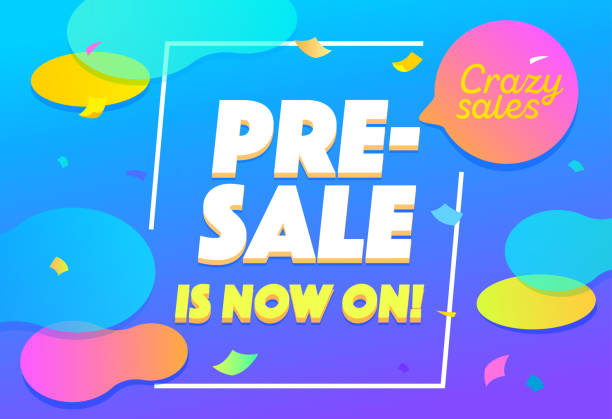 Notably, preselling comes with some risks. In case the project fails, investors may own worthless tokens, meaning they could lose their initial investment. This adds to the possibility that when the real public sale happens, the large number of coins available to the public may push down the value of those that they exclusively bought in the presale.
On the flip side, developers need to be on the lookout for investors who may offload pre-sold tokens moments after launch, making a huge profit. It never looks good for a coin that recently underwent a public sale if the early investors dump the coins they own at the first opportunity.
Crypto investors need to understand the difference between an ICO and a token presale. In the presale phase, the startup offers tokens while they are still under development before they even become available to the public.
Related: MetaBlaze Crypto Presale: Second ICO Round Now Open to the Public
The primary purpose of the presale in crypto is to raise funds for more development of the project at its initial stages. Also, the presale can be initiated to fund operations that will lead to the ICO launch. Since the risks involved when investing in token presales are quite high, the tokens are offered at a discounted price.
Before investing, it is crucial to note whether a token is defined as a security or as a utility. The tokens offered at the presale represent a future value. Thus, they are considered securities. In these cases, since securities are categorized under the purview of the SEC, firms need to consider registering and complying with the SEC's regulations.
SEC's Investor Bulletin 07/2017 stated:
"Depending on the facts and circumstances, the offering may involve the offer and sale of securities. If that is the case, the offer and sale of virtual coins or tokens must itself be registered with the SEC, or be performed pursuant to an exemption from registration. Before investing in an ICO, ask whether the virtual tokens or coins are securities and whether the persons selling them registered the offering with the SEC."
Types Of Presale In Crypto
There are two types of crypto token sales:
Open-for-all token sales – these are available for retail buyers wishing to purchase a Presale token before it is launched publicly.
Investor-only crypto presale – this investment method is open to affluent investors ready to commit huge amounts of money to the project. The investors want to reap huge profits in case the value of tokens appreciates.
Token Presales As A Speculative Investment
As speculators strive to get tokens at the lowest prices possible, the token presales have slowly become the main event in a new startup's public offering. For example, Ripio raised $31 million out of their cumulative $37 million during the presale in crypto.
Ripio Raises $31 Million in Private Ethereum Token Sale https://t.co/Z58KV9giyf pic.twitter.com/xZXAp3XLOG

— CoinDesk (@CoinDesk) October 11, 2017
Presales are mostly a method for exclusive investors to get the insider benefit by getting the first crack at discounted tokens. Another drawback to presales for the daily investor is that the lower price offered during the presale mostly hurts the value of tokens at the public offering stage since presale investors mostly sell their tokens after the ICO.
As the number of ICOs grew in 2017, they doubled between July and August, speculators saw presales as a chance to benefit from the assured margin between the presale in crypto price and the public offering price. As they quickly liquidate their discounted tokens at the initial public offering launch to get their profits, the value of the coin drops considerably moments after the public sale starts.
Related: What Is An IDO – Initial DEX Offering?
Sid Kalla, the co-founder of the Turing Advisory Group, said:
"The presale discount should reflect the risk being taken on by the early project backers, otherwise they have an incentive to invest in projects without proper due diligence because they can take a profit with minimal risk when the token is traded on exchanges."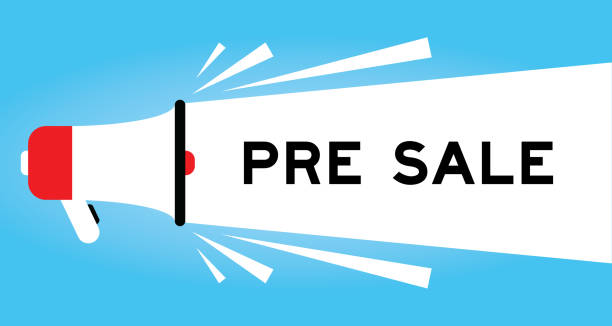 Notable Token Presales
Kik – this popular chat application raised $50 million during its presale that was limited to an exclusive group of investors. Venture Capitals including PolyChain Capital, Pantera Capital, and Blockchain Capital got 488 billion tokens of the Ethereum-based Kik for a price discounted by 30%. The ICO that came a month later added $47.5 million from 10,000 daily investors.
Ted Livingston, CEO at Kik, said:
"We are excited, if you had told me back in January that we would sell $100 million of a new cryptocurrency in September 2017, I wouldn't have believed you."
Cofound.it – this project broke the record (up to then) for the most successful token presale ever last June by selling all their available tokens within 60 hours. Consequently, the startup canceled its scheduled ICO after surpassing its target by raising $14.8 million.
Jan Isakovic, CEO of Cofound.it, said:
"As Cofound.it moves into the next phase of developing its distributed venture capital platform that connects exceptional startups with world-leading experts and investors, we would like to humbly thank our supporters and investors for helping us close out our pre-sale in such grand fashion."
The 8-day presale session of ICOBox, a tool that provided management, marketing, and legal solutions to leverage ICOs, collected around $8.3 million in August 2017. ICOBox suffered majorly from Bitcoin's extensive volatility because of the Chinese ICO ban. The amount acquired during this presale in crypto was higher than the amount raised after the ICO, with a total of $14.5 million.
Tamagode (TAMA) – this is the most recent token presale that ended on September 20, 2022. The presale amassed an impressive $19 million. The meme coin with GameFi utility is now on course for a great and successful launch into the general crypto market.
The Tamadoge token will give users access to the meme coin's metaverse called TAMAVERSE. On this platform, users can mint, train, and battle their Tamadoge pets with others to earn available rewards. Their play-to-earn (P2E) game follows the growing trend of new generation meme coins by guaranteeing it has a well-defined utility and use case.
Users can sell their Tamadoge pets after breeding them to earn TAMA. A meme coin in the blockchain gaming industry seems to be an ideal combination and its presale success proves it. Tamadoge seems to be coming out of the gate barking after its presale.
It has become one of the most hyped meme coins of all time and it pushed the boundaries of the P2E space, to offer a game that people will be competing with each other to use. Over time the P2E opportunities will be growing to feature augmented reality (AR) experiences, enabling NFTs to play with their friends within the Tamaverse.
Related: BelkaStrelkaDoge Will Launch its Memecoin's Presale Soon
Benefits Of Presale In Crypto
A presale in crypto is an event with many benefits for investors and project developers. You should not overlook this phase. Thus, if you do not have the skills to conduct successful token sales, you can hire token advisory solutions from experienced crypto experts.
Apart from advising you on floating a token sale, these experts can also inform you on how to sell crypto art. Here are the main advantages of a Presale token event:
Discounted Token Sales
A considerable benefit of a Presale token event is that investors can buy tokens at discounted rates. This might attract a large number of investors to your project. In some cases, discounts can be as low as 50%.
Projects Use The Amount Raised To Boost Marketing
An initial coin offering public sale has various requirements. The project may want to employ essential staff and contract an experienced marketing agency that knows how to sell crypto. Through a crypto presale event, developers can access money to popularize their projects. Also, a project can hire experienced teams to deliver promotion services with the raised funds.
Understanding The Market
A presale enables projects to catch the attention of investors in the market. In case the project is valuable, a large number of investors might invest in it. When possible investors realize that the project has the support of many in the market, they readily invest in it.
Media Coverage
At the presale stage he presale stage, the project gets a lot of media coverage. With extensive media coverage, the project can catch the attention of potential partners and investors. Thus, in the process of a public sale, the project attracts many investors. With that, the project meets its funding objectives quickly.
Risks Of Token Presales
Presale in crypto comes with several drawbacks that project developers must note. A weak project is affected by high volatility since private investors might decide to dump these tokens at the crowd-sale (public) stage. It happens in cases where people discover that the underlying project does not add any significant value to them.
Moreover, there are legal worries that regulators like the SEC may classify the ERC20 as a security in the coming years. That may disrupt the practical expansion of the tokens.