Ethereum is described as a blockchain-based software platform that hosts a decentralized application store and payment infrastructure on its network. Users can create distributed applications with no censorship or regulation on Ethereum. They can then use smart contracts to execute safe and reliable transactions with one another.
Bitcoin might be leading the cryptocurrency arms currently, but Ethereum is coming right behind it. Being a software platform that issues the second-biggest crypto in the world and aims to create a decentralized version of the internet, it is a technology that you would not want to ignore.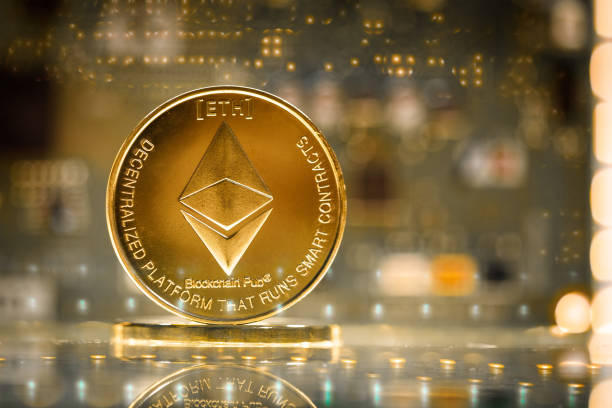 Will Ethereum Hit $10K
Despite pulling back a little from its all-time high earlier this month, Ether seems to have a shot to reach $10,000 by the end of 2021. Magnetic Managing Director Megan Kaspar called Ether's tripling to top $3,000 when it was still valued near $1,000 in January.
Kaspar is convinced that the second biggest crypto will hit the $8,000 to $10,000 price target before the end of this year. She said:
"Investors are still using crypto as a favorite tool to hedge against inflation. Towards the end of the year, beginning of next year, we'll have about a million worth of ethereum coming out of supply. So that will initiate it becoming a deflationary asset."
Concurrently, nonfungible tokens (NFTs) transacting on the network have attracted lots of attention. In general, monthly NFT sales reached a record high of around $900 million in August according to industry tracker NonFungible.
Related: Ethereum Price: What Is Pushing It And What Does The Future Hold?
The increase in attention is bringing more people to Ether because most NFT sales on OpenSea and other auction sites are done in ETH. Kaspar added:
"I think we'll continue to see this as the younger generation feels comfortable buying and owning assets that are not physical, and that, again, is sort of the tech trend that we're moving towards in dematerialization."
With that growing demand, the price of Ether is expected to rise further.
Should I Stake My Ethereum On Coinbase?
Staking is the process of actively participating in transaction validation, which is similar to mining, on a proof-of-stake (PoS) blockchain. Anyone with the minimum-needed balance of a particular cryptocurrency is allowed to validate transactions and earn staking rewards.
Different crypto networks have distinct staking 'rules'. But in any case, you allow someone else to hold your crypto funds to secure the network, in return for rewards on loaned-out coins.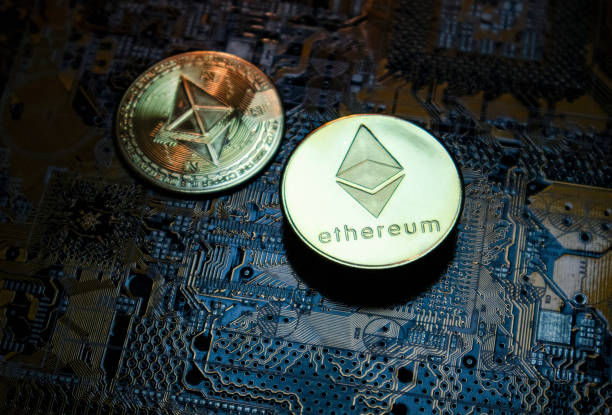 In case you are HODL-ing and not planning to sell crypto anytime soon, you can stake the coins since you are not using them in the near term. It becomes a great savings account. For instance, USD on Coinbase earns .15% which is higher than several banks that offer savings accounts currently.
Related: Vitalik Proposal Could Turn Ethereum Staking Into $160 Million Industry
Coins on different exchanges and networks have different rates. Ethereum is now offering staking services while Ethereum 2 network is being validated. Thus, always do a background check before staking to ensure that you get the best deal.
When Is Ethereum 2.0 Launching?
Altair, which is Ethereum 2.0's first hard fork, came into effect on October 27, 2020. This is the first step towards getting coders and developers ready for the 'Merge'. That is the point where the original proof-of-work Ethereum blockchain will transition to Ethereum 2.0's proof-of-stake consensus mechanism.
How To Mine Ethereum GUI
In recent months, the C++ implementation of the Ethereum client (cpp-ethereum) has become more user-friendly with the introduction of the new AlethOne GUI. GUI was designed to simplify the mining process for the users that are not programmers and those that hate to use console-based software.
The AlethOne GUI forms part of the eth client and it generates an Etehreum wallet address that starts synchronizing the blockchain. GUI offers users a simple interface and delivers information in an easy-to-read version about the functionality of the Eth client in the backend. The backend data features wallet balance, blockchain synchronization status, and the current hashrate when mining.
Alpha leak: Don't buy any more mining hardware #ethereum #merge

Left: Geth running post-merge
Top Right: Lighthouse beacon node
Bottom Right: Lighthouse validator

Big shoutout to @sigp_io pic.twitter.com/3O5OjyMWp4

— MariusVanDerWijden (@vdWijden) October 5, 2021
During the mining process, users get easy options for solo mining or pool mining. They are offered a space to enter the pool URL to mine at. Once they have mined some coins, they have the option to transfer them to another account of their choice.
How Do Ethereum Wallets Work?
Ethereum wallets are described as applications that let users interact with their Ethereum account. It is more of an internet banking app but without a bank involved. The wallet lets the user read their balance, send transactions and even connect to applications.
A wallet is just a tool for managing the Ethereum account. It means that the user can swap wallet providers at any time. Many of these wallets let users manage multiple Ethereum accounts from a single application. They do not have custody of the funds. Wallets are just a tool for managing the available funds.
Related: Ethereum Creator Vitalik Buterin Proposes Wallet Fee to Fund Developers
The public key is the address associated with the wallet which a user provides when they need to transfer money from one account to the other. The private key is hidden behind password encryption and is used to prove the user's identity to the network. Notably, the private key associated with the Ethereum wallet is what gives you access to the coins.
Wallets are password-protected to ensure that nobody can access your account without your permission. Ethereum stores all coins on the blockchain and then records the total amount of Ether is stored on every address. Users are advised to have a backup of their wallets to ensure that they do not lose their private keys which would lock them out of their accounts.
What Is Ethereum Coin?
Ethereum is a blockchain network that comes with its crypto, known as Ether (ETH). Its local programming language is called Solidity. Being a blockchain network, Ethereum operates as a decentralized public ledger for validating and recording transactions.
The users on this network can create, monetize, publish, and use different applications on the platform. Ether is used as the payment currency in this community. The growing popularity of decentralized applications and decentralized finance are believed to be pushing the prices of Ether higher.
Currently, Ether is the second-biggest crypto in the market with a value of around $4,000 per coin.
Why Is Ethereum Rising So Fast?
The ETH network shows a lot of promise since it has many real-world applications and can store value. Experts say that Ethereum represents the future of programmable money and smart contracts in a manner that legacy cryptos like bitcoin cannot.
Since this network supports the development of products and supports the creation of new applications on its infrastructure, it is possibly a highly valuable resource in the long term. Ether is used to pay for these transactions, as was mainly seen with the growing popularity of NFTs this spring.
In that case, the result is an increased utilization rate for Ether. These use cases have enabled Ether to have more transactions than bitcoin in the past 15 months.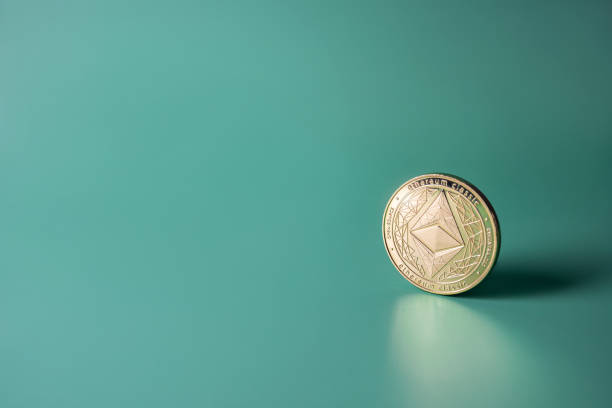 Is There An Ethereum ETF?
In most jurisdictions, there are no Ethereum ETFs due to a lack of the needed legal framework. Due to the volatility associated with the crypto space, many governments are hesitant to approve any mainstream crypto investments until clear regulations have been created to help in stabilizing the nascent space.
ETHR is one of the first Ether ETFs that gives investors a simple and efficient way of accessing the price of Ether via a secure and stable investment solution. ETHR gives investors direct access to Ether in their portfolios and it is easy to trade since it is accessible via brokerage accounts. Notably, the ETF is also eligible for registered TFSA and RRSP accounts.
Related: ETF-NFT Trading Platform Ceresion to Open A New Age of Cryptocurrency Art Platform
ETHR aims to offer investors extensive exposure to the daily price movements of Ether while encountering minimal tracking error by using the benefits of the redemption and creation processes that are offered by the ETF structure. The fund lets investors invest directly in Ether.
The ETHR's holdings of Ether are mainly priced based on the CME CF Ether-Dollar Reference Rate ("ETHUSD_RR").
What To Consider When Investing In Ethereum
There are various factors that you need to consider when you want to invest in Ethereum. Currently, the second biggest crypto seems to be a great buy due to the many use cases that are coming onto the blockchain in the form of NFTs, dApps, and DeFi. So far in 2021, Ether price has surged powered by the explosive growth in the NFT sector and many believe that the sector will thrive into 2022.
Cryptos are dominating headlines but they are still highly volatile. Hence, before you add Ether to your portfolio it is advisable to know how much you are comfortable with investing in the volatility that might swing either way.
In 2016, Ether was trading between $5 and $15. By 2018, the price had surged to reach above $1,500. The roller coaster continued with Ether dropping to below $100 by December 2018. That price never gained back above $500 until November last year. Since then, the crypto winter is gone and various use cases have pushed the coin to trade around $4,000 currently.
How Does Ether Fit Into Your Portfolio?
Before investing in Ethereum, review your portfolio to determine whether it has any position in it. In general, the integration of stock mutual funds, bonds, bond funds, and cash make up a perfectly diversified portfolio.
Getting the right mix of assets based on personal risk tolerance, desired timeline, and investment targets are described as asset allocation. Ensure that all the fundamentals of a long-term portfolio are set in place before investing in Ethereum.
Related: Is Ethereum A Good Investment In 2021?
For anyone with a highly diversified investment portfolio, Ether may give it a more balanced diversification. The performance of crypto markets is inversely related to the stock market performance. Theoretically, adding ETH into this mix may cushion the portfolio when the stock market plunges and the cryptocurrency space remains strong.
But despite the potential advantages, it is advisable to factor in volatility in the crypto space to ensure that the portfolio does not lose its value.