Currently, Ethereum (ETH) is still a good investment. It is considered as one of the three most used cryptos for payments and purchases. As the industry continues to expand, investing in Ethereum may prove worthwhile. ETH may remain as a top coin that people will use to transact. With these fundamental factors put into consideration, Ethereum has the potential to remain a great long-term investment.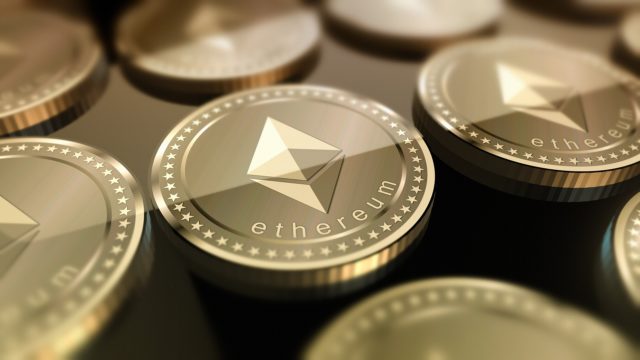 The Background on the Ethereum Coin
Initially, ETH was not conceived as a cryptocurrency. However, it became an efficient transitional tool from fiat assets to altcoins. As more of its use cases arise, anyone who invests in Ethereum now will highly likely gain huge returns on their investment. Its flexibility and versatility can be applied in different ways:
Placement of dApps – the platform is replete with applications, and the number is increasing steadily.
Investing ICO – the investors in the choice of projects mostly prefer it.
The mining industry has grown considerably, running on the potential of Ethereum.
DAO – Decentralized autonomous organizations keep appearing one after the other with a perfect example being Dash.
Experts estimate that 70% of the most significant crypto assets as based on Ethereum. Notably, large investors like Microsoft Corporation are also inclined to think that it is strategically more profitable to invest in projects related to the platform. In general, Ethereum is the native token of the Ethereum blockchain, which is a massive platform for creating decentralized applications.
If Bitcoin is regarded mainly as a means of payment, then Ethereum can be referred to as a tool for safe investments. Many new startups keep appearing on Ethereum blockchain every day. They include payment cryptosystems, real-time asset trading platforms like OmiseGo, and sweepstakes platforms like Augur.
Most of these projects are popular and promising, according to analysts. Thus, Ethereum is believed to have the capability of gaining value significantly at any time since it is also the biggest altcoin.
How To Invest In Ethereum
The value of Ethereum is directly related to the demand that exists among its consumers. Currently, ETH is popular, which means that it is an excellent investment. For many years, investing in Ethereum has proven to be an excellent decision. In March 2017, the price of one Ether was $30, and by March 2018, the price surged to $750. In that one year, ETH gained 2500%.
Over the years, the token has been a viable investment for both the short term and long term investors. Although it receded during the crypto winter of 2018-2019 and lost up to 84% from its 2017 peak, ETH has remained significantly stable with more applications appearing on the Ethereum blockchain.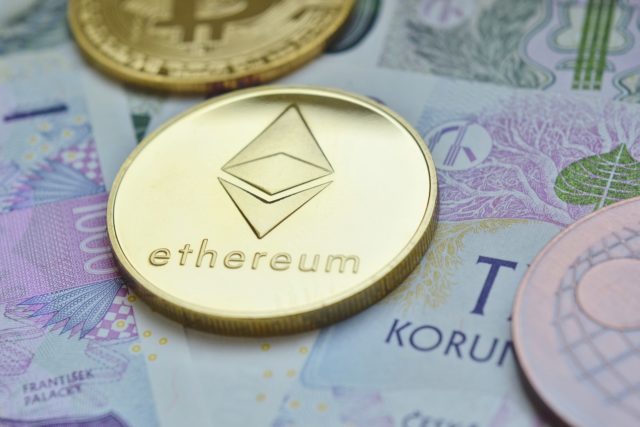 Ether is favored by many investors and has massive support from the crypto sector since many developers use it to start new blockchain projects.
Why You Should Invest In Ethereum
The reason Ethereum gained massive popularity in June 2017 and almost took the top spot from Bitcoin is due to its ability to run smart contracts. It has managed to usher in a new era of applications known as decentralized applications (dApps). These dApps are designed to run and secure code that enhances the performance of businesses throughout the world.
Ethereum's smart contracts secure ownership of items and properties, making it possible for investors to own properties without having to go through the bureaucracy of the traditional systems. Power grids also use the Ethereum blockchain and its smart contracts to sell power to different consumers.
Although the internet may already interconnect the world, Ethereum seems to show new and enhanced levels of interconnection for private individuals and businesses globally.
The World Economic Forum (WEF) surveys and research forecasted that:
"up to 10% of the global Gross Domestic Product (GDP) will be stored and transacted with the help of blockchain technology by 2025–27. A tokenized asset market of ~$24 trillion of financial assets only in 2027. This does not include currently not measured (or not existing) asset classes or unidentified tokenization use cases of intangible assets (e.g., patents, usage rights), where we expect significant innovation and growth."
Tokenization enables investors to own digital artworks, creative artworks, and mortgages. People can also use tokenization to store sensitive information and documents on the Ethereum blockchain. Some of these documents include health care records, trade agreements, birth certificates, driver licenses, P2P transactions, and many more.
Many ask: should I invest in Ethereum?. The concept of tokenization and all its use cases on Ethereum means that Ethereum is the future. Hence, there are infinite reasons that make it a valuable investment. Some of the use cases include decentralized finance (DeFi), nonfungible tokens (NFTs), and ease of use by Crypto Exchanges across the world.
Decentralized finance relies mainly on the existence of a third party for verification of transactions or records that happen between two people. By using different systems currently referred to as decentralized ledger technologies (DLTs), the existence of a ledger that is quickly searchable, secure, self-updating, transparent, accessible in real time,  and relatively affordable indicates that humanity is on the edge of something great. When DeFi thrives, Ethereum will also thrive eventually.
During the cryptocurrency crash that happened in May 2021, data indicates that the users have been accumulating, trading, and selling about 85,787 non-fungible tokens (NFTs) on average with a cumulative value of $5.8 million in a day. That is a growth of 277% compared to January 2021. This amount of trading volume was seen to happen as the token prices plunged by 30% to 50%.
With many of Ethereum's use cases thriving currently, many analysts still believe that crypto is a great investment in 2021.