Celebrities have always been at the forefront of Bitcoin adoption.
So much so they have made their contributions to making the cryptocurrency top charts
.
They are also a unique part of the cryptospace that most people haven't considered that were effective
.
Most people think that celebrities want to "collect" Bitcoin's star power.
They,
however
, have proven to be effective tools of evangelism of the blockchain gospel
.
Before now, celebrities have been moving Bitcoin adoption forward.
These celebrities have been active in ensuring that the Bitcoin gospel has moved to where it is.
Celebrities have been Encouraging Bitcoin Adoption for a While
Several celebrities have been talking about and using Bitcoin for many years.
The strange part about it is that most of them have been doing this before the current boom period.
At the top of this list is prolific rapper Kanye West.
Now, we all know Kanye for his chart-topping and beats that have gotten him this far.
What we don't know is that Kanye has also been moving the cryptospace in one direction.
That hasn't deterred the rapper from talking
enthusiastically
about Bitcoin for more than six years
.
Other celebrities are taking it to a
totally
new level, though.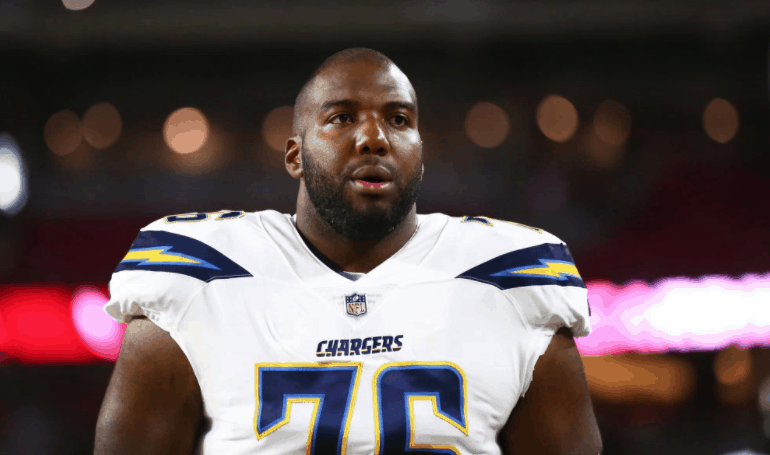 Russel Okung is one of these.
The NFL player recently decided to earn about half his salary in Bitcoins.
It is also the first time that an NFL player is earning in Bitcoins.
Russel Okung Takes Bitcoin Adoption on a Personal Level
The athlete took things to a new level though recently when he made the decision to move his $13 million yearly salary
be divided
into two into fiat and Bitcoins
.
This arrangement with crypto-startup Zap.
Now, even though his initial salary is in fiat, about half of it gets converted to Bitcoin.
It has created a new paradigm for celebrities who want to take Bitcoin adoption to another level.
Most celebrities have not yet started putting their money where their mouth is as per Bitcoin
.
Okung's move is one shining example and proof that there are true believers in the cryptocurrency
.
Other celebrities, before now, have also been advancing Bitcoin adoption.
Former spice girl Mel-B is one of those celebrities that has been in and around the cryptospace as well.
Her single "For Once In My Life"
was exchanged
directly
for Bitcoin in 2013.
While it may not have been the first time that artists sold their work for Bitcoins, it was a major turning point.
At the time, many artists also realized that Bitcoin and its underlying blockchain technology held the potential to change the world
.
There was a seeming rush at the time by many artists into the cryptospace.
Artists Pushed for Bitcoin Adoption Before Bitcoin's Popularity
Several artists have been believers in Bitcoin before Bitcoin became mainstream.
They staked their works as their proof-of-concept.
They include Fifty Cent who at some point claimed that he had around 700 Bitcoins (which is around $20 million today), Snoop Dog, Talib Kweli, and others
.
These artists at the time didn't know that Bitcoin and the rest of the cryptospace will matter this much
at this time
(2020)
.
They have,
however
, etched their names in the sands of time as one of those who understood what Bitcoin will become in the future
.
Several Celebrities and Athletes have
been known
to be generally bullish about Bitcoin.
Others have taken risks by involving themselves with cryptocurrency-based projects, gaining profits, and clout in the process
.
Other Celebrities and Athletes have Also Pushed Bitcoin Adoption
Most people may not believe it, but several celebrities over the years have also
been involved
within and around Bitcoin
.
His activities with now-defunct cryptocurrency exchange Cobinhood are well known.
However
, his interest in Bitcoin adoption long before this was also well-known.
One of the most popular examples of celebrities who
literally
invented the Bitcoin lifestyle is that of the Winklevoss twins
.
Tyler and Cameron Winklevoss have
literally
been within the cryptospace since the beginning.
From their involvement with Bitcoin to even making the film
"Bitcoin billionaires", the Winklevoss twins have proven to be tech celebrities that have driven Bitcoin adoption from day one
.
Their reach has been such that their name is synonymous with Bitcoin.
Other celebrities have also
been involved
with Bitcoin.
Others like Twitter Head Jack Dorsey have created profitable Bitcoin startups.
Jack even allowed Twitter to become one of the leading Social Media platforms that promote Bitcoin adoption
.
Gwyneth Paltrow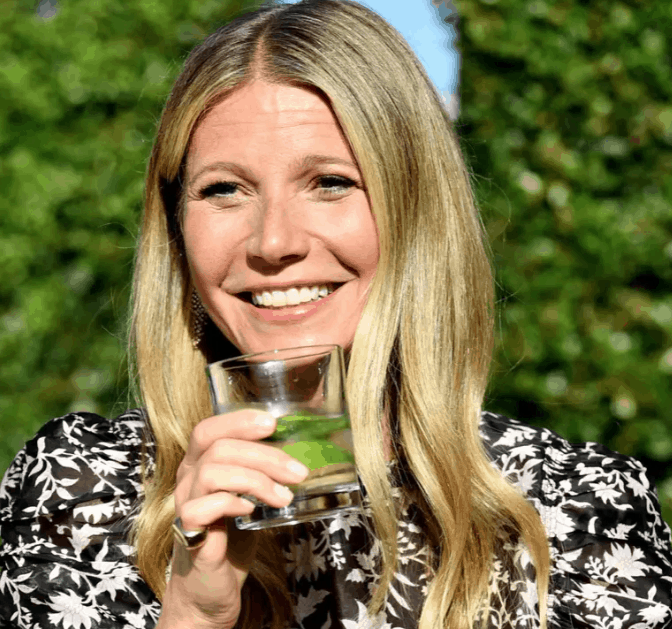 Others have caught on and made fortunes.
They include Paris Hilton, Gwyneth Paltrow, Ashton Kutcher, and even William Shatner with his involvement with Vancouver Bitcoin mining startup Solar Alliance
.
Celebrities Could be the Future of Bitcoin Adoption
There are other celebrities who have been passionate about Bitcoin.
In truth, celebrity involvement is
just
part of a wider paradigm shift.
The world now realizes that cryptocurrencies are part of our existence.
Celebrities are only making this truth obvious.