Even though cryptocurrencies are well-known for their security, hacks and scams still occur. Each time it does, it reminds users to be more careful with their money and developers to innovate their security system. These are the most infamous crypto hacks/scams that have taught us valuable lessons.
Biggest Crypto Hacks and Scams
Cyber attacks on exchanges make up the biggest portion of crypto hacks in terms of sheer value stolen.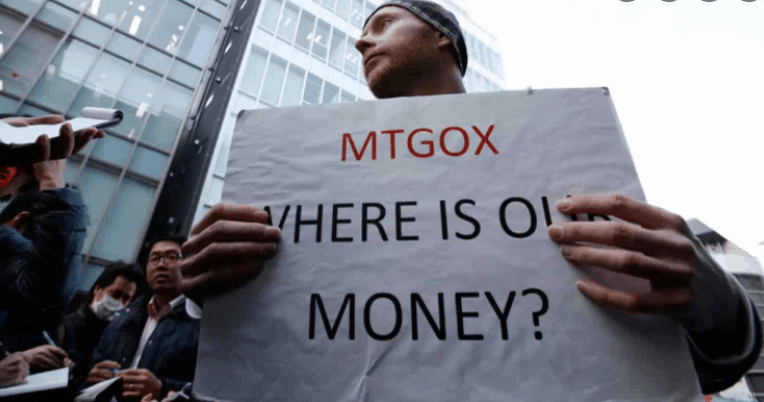 Mt. Gox
New crypto holders may not know about Mt.Gox since the exchange is no longer in use but that name has once been a viral talking point due to how often it was targeted by hackers. Mt. Gox, initially created for Magic: The Gathering players to trade cards was one of the biggest crypto exchanges around 2011-2014.
The first alarm rang off in 2011 when 80,000 BTC was snatched by hackers through the means of stolen wallet credentials. Although Mt. Gox saw some changes in its CEO members, it didn't stop attackers from stealing another 2,600 BTC, surprisingly by gaining access to the exchange founder's account.
These numbers, however, do no justice to the severity of Mt. Gox's poor management and security. In 2014, the site was officially discontinued, announcing that they had lost a total of 850,000 BTC to hackers, 744,408 of which were from customer wallets. 
The whole situation left nasty aftermath in its wake. By today's standards, the Bitcoins stolen are worth nearly 30 billion dollars. Bitcoin price came crashing down and many customers could not withdraw their money due to DDoS attacks. Their hope of getting refunded was basically gone when Mt Gox filed for bankruptcy and its original founder/CEO, Mark Karpelès, went to court for manipulating the company's financial records.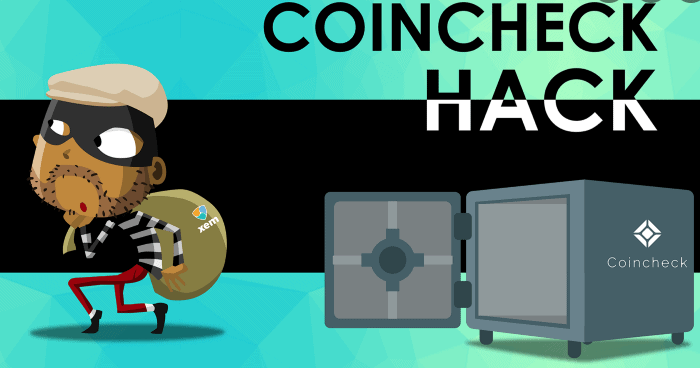 Coincheck
The hack targeting Coincheck aimed for a lesser-known cryptocurrency: NEM, but the overall trading value of the hack was even greater than Mt Gox. It was dubbed: "the biggest theft in the history of the world." by NEM Foundation president Lon Wong.
Coincheck is a cryptocurrency exchange based in Tokyo, Japan that was once the giant in Asia. Knowing what happened in 2018, it is remarkable that Coincheck is still functioning now. In January of said year, over 523 million NEM coins were gone due to an attack targeting Coincheck's hot wallet. At the time, those coins amounted to $534 million.
The hack taught exchanges over the world not to store coins in a single hot wallet and instead use cold storage or other methods. And even though NEM could have created a hard fork to try to recover the loss, they refused to do so. The good news is that all 260,000 customers affected by the attack have been compensated over time. Also, the crypto market in 2018 was strong enough to carry Coincheck through that devastating event.
BitGrail
The case with the Italian exchange BitGrail may be one of the most fascinating stories in the crypto world. In 2018, 230,000 BitGrail customers were reported to have their Nano stolen, the combined sum of which totaled up to $120 million. This made the hack the biggest in Italy and one of the biggest in the world, eventually resulting in the bankruptcy of BitGrail.
It all seemed to be another typical crypto-hack story but soon, the Italian police accused BitGrail's director, Francesco Firano, of hacking his own exchange. They claimed that he could have easily stopped the attacks from going that far so he was either a part of it or "knowingly failed to prevent them."
There were other suspicious details, such as Firano withdrawing 230 BTC of his own from BitGrail to The Rock Trading exchange just 3 days before reporting a sizable Nano theft from prior months. He went on to face charges of computer fraud, fraudulent bankruptcy, and money laundering and was also forced to return as much of the stolen assets to BitGrail''s users as possible.
Infamous Crypto Scams
Crypto scams, although smaller in scale than hacks, happen way more often and come in many forms like pump and dump, ICO scams, fake wallets, NFT scams, or viruses. But in this article, we're going to focus on scams that are out of the box which takes advantage of people's naivety.
r/wallstreetbets Telegram Scam
r/wallstreetbets (WSB)  is a subreddit to discuss stock trading that is behind the infamous GameStop short squeeze. At the start of May, a Telegram account targeted the subreddit's users to steal over $2 million worth of Binance coins.
The scammers promised to exchange Binance's tokens for "WSB Finance tokens" before they were 'introduced on crypto exchanges'. Many crypto investors in the group fell for the trick, eventually giving the scammers 3,451 Binance coins. Obviously, they never got to receive these "WSB Finance coins".
The situation further escalated when the Telegram account, deceivingly named "WallStreetBets – Crypto Pump" to create an illusion of affiliation with the subreddit, told the victims they needed to pay another sum due to server errors. After they harvested yet another round, they wrote "buying Lambo now" before deleting the account.
Elon Musk Impostor
Elon Musk has long been an influential name in the crypto world, evident by him single-handedly making Dogecoin a household name. As many people look at Elon's Twitter-like investing tips to follow, many eventually fell for the trap of an impostor.
These scammers got hold of verified Twitter accounts then simply changed the name to Elon Musk. After the accounts look identical on the surface, they respond to Elon Musk's tweets asking people to invest their cryptocurrencies in for a bigger sum later. To most Twitter users, of course, it just looked like Elon was replying to himself.
As a result, the scammers walked away with 587,000 dollars worth of Bitcoin. This was just a prime example of the rampant crypto scams on Twitter. Statistics show that spending just 2 months in 2020, multiple scammers profited a total of $2 million using Musk's name.