Shiba Inu (SHIB) is one of the new coins that have taken the cryptocurrency market by storm. Its popularity exploded dramatically and its market cap increased at one point breaking into the top 20 biggest cryptos by market capitalization. Many now think that the coin will dethrone Dogecoin (DOGE) to become the biggest animal-related cryptos in the world.
Since the start of 2021, Dogecoin was seen to take center stage in the crypto markets after endorsement from high-ranking investors like Telsa CEO Elon Musk and Dallas Mavericks owner Mark Cuban.
The coin that launched as a joke has exploded so much that, for a short time, it ranked as the 4th biggest crypto by market cap, with a market cap value of more than $70 billion. Even the developers disowned it terming it as an expensive joke when its market cap reached $70 billion.
The 'rise to glory' came first after a flock of retail investors, from several Reddit groups, joined Elon Musk to push for its adoption. Musk is a vocal and avid Dogecoin commentator. This massive surge enjoyed by Dogecoin also propelled many other clone coins, and they are mostly inspired by DOGE.
Despite claiming to be something different, Shiba Inu (SHIB) is a good example of such clone coins. Dogecoin uses the logo of the Shiba Inu dog breed. On the other hand, Shiba Inu uses the breed directly. In that context, here is what to know about this coin that took the entire market by storm within a few days.
What Really Is Shiba Inu (SHIB)?
SHIB rapidly became one of the most popular cryptocurrencies. It became possible that DOGE experienced an astronomic increase and exceeded $0.7 in May 2021. In the process, it became the most popular and discussed crypto, for now, and it inspired many other developers to create tokens that bear similar characteristics.
The common trait that SHIB shares with Dogecoin is that they are all named after one dog breed, and they mostly take after Shiba Inu. With that in mind, one developer team went on to create a coin that is known as Shiba Inu using the SHIB ticker.
Based on the official site and their Woofpaper, the crypto's whitepaper's version, SHIB represents an "experiment in decentralized spontaneous community building."
Besides that, the team is now trying to set up an ecosystem that comprises a few coins, a decentralized exchange (DEX) known as ShibbaSwap, and a vibrant community. Apart from the tokens and a growing community, which comes from the rising price only, there is nothing else that is complete today. Many commentators and analysts wonder whether SHID's valuation is justified or not.
Interestingly, SHIB is an Ethereum-based ERC20 token that has got the nickname 'dogecoin killer' within the project's community. This coin lived in obscurity from August 2020 until earlier this year, when a major interest for DOGE pushed the traders to find the next big thing. Analysts and commentators agree that Shiba Inu's rise was a result of Dogecoin's success.
The explosive growth in the Dogecoin market can partially be traced to fallout from the GameStop saga that happened in March. The traders who pushed for GameStop's rise also turned to the meme cryptos. Several tweets in support of the Dogecoin by Elon Musk also helped the coin gain legitimacy.
The Unexpected Major SHIB Holder
Currently, SHIB has a cumulative supply of 1 quadrillion with 50% of these tokens locked as liquidity to Uniswap. But, the other half is what makes it interesting. The developers sent 500 trillion tokens to Vitalik Buterin, Ethereum co-founder and the transactions can be seen here and here.
While commenting on the matter in the project's whitepaper, the founder, who chooses to remain anonymous, said:
"We sent over 50% of the TOTAL supply to Vitalik. There is no greatness without a vulnerable point and as long as VB (Vitalik Buterin) doesn't rug us, then SHIBA will grow and survive."
The interesting thing is that after the major surge in SHIB, which at some point gained more than  300,000% since February 2021, Vitalik Buterin's SHIB tokens were worth much more than his ETH holdings.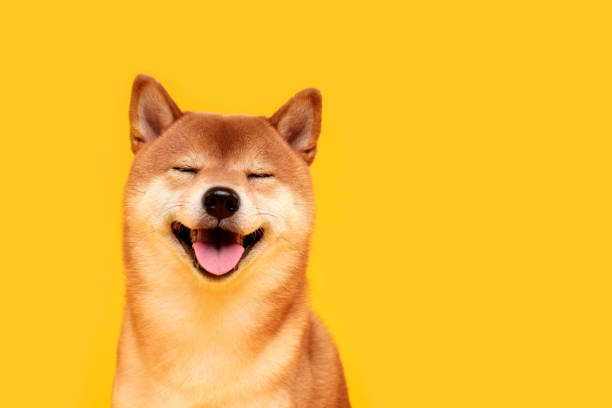 At some point, Buterin's Ether was about $1.4 billion, while the SHIB that was in his public account was worth about $15 billion. It is also worth mentioning that other clone tokens like HUSKY and Akita Inu have followed Shina Inu's footsteps and sent some of their supply to Buterin.
Hence, the supply of the token is quite concentrated. Apart from the 50% that was held by Buterin before he 'burned' some of it, two other wallets hold 10% of the coin's supply cumulatively, presenting major risks of huge price crashes, if they decide to offload their coins into the market.
What Is The SHIB Token Used For?
The whole Shiba Inu ecosystem comprises three tokens namely LEASH, SHIB, and BONE. After their decentralized exchange, Shiba Swap is up and running, which is now undergoing security audits and tests, users can stake their tokens and earn rewards. Users get xSHIB for staking SHIB, tBONE for staking BONE, and xLEASH for staking LEASH.
According to their white paper, the incentives look like the representation below. Notably, there are incentives for tBone and xLEASH too.
What To Know Before Buying SHIB
While the Shiba Inu cryptocurrency has one of the quickest-growing communities with thousands of people active in their different social media channels, there are a few things to remember when looking into the project.
The SHIB founder chose to remain anonymous and it is not yet clear how many developers are dedicated to this project. Moreover, there is no clear roadmap as to when the investors can expect official project updates and deliverables like the Shiba Swap exchange.
Then, their official Medium page has two posts only. In the first post, they announced the development of the project and the second publication was more of an update that came several months later and sadly did not give any significant updates.
Another thing to remember is that the total supply of Shiba Inu is 1 quadrillion tokens. 50% of these coins are presumably burned since the developers sent them to Vitalik Buterin. That is a speculation to discuss where Buterin will do anything with them.
However, bearing in mind his status in society, he will not do anything that will prove detrimental to the ecosystem. But, other token holders own a high percentage of the remaining 50% which experts say is a red flag.
The SHIB token has gained over 18,000% in the past several months which pushed it into the top 20 biggest cryptos with a market cap of $12 billion, according to CoinMarketCap. Is this coin overvalued?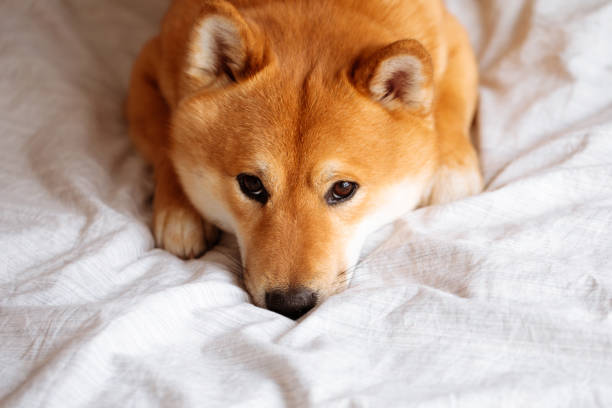 How To Buy SHIB
With all these issues to put into consideration, it is important to note that a huge proportion of Shiba Inu's massive price action is because of its addition to a majority of the centralized exchanges, including Binance, the biggest crypto exchange by volume.
It is now possible to trade SHIB on KuCoin, OKEx, and Huobi, but the easiest is to buy on Binance. While using the Binance spot exchange, users can participate in these SHIB markets:
Additionally, Binance Futures and FTX opened leveraged contracts, and now traders can use them. But, this strategy comes with a huge risk of capital loss.
Is Shiba Inu Overtaking Dogecoin?
Before the recent crypto market crash, SHIB coin was performing better than DOGE in the crypto sector. The new meme-based crypto seems to be 'barking' louder than Dogecoin although both are based on the Shiba Inu dog breed.
SHIB coin has been successful in the past few weeks with analysts saying that it was trading over 17% higher than expected. The coin, dubbed 'Dogecoin killer' has been surging faster than Ethereum, Bitcoin, and other cryptos in recent days as it became a major focus for the investors.
There have been several other cryptos booming recently related to dogs, including renDOGE (RENDOGE), UnderDog (DOG), and Kishu Inu (KISHU) all booming in recent weeks. Market analysts said:
"While meme coins are back in the green, investors would do well to exercise caution — especially while exposing themselves to coins with high circulating supply and low market capitalization."
On May 19, 2021, Shiba Inu plunged alongside other cryptos including Dogecoin, Bitcoin, and Ethereum. These huge losses in value happened sometime after a Chinese financial regulator insisted that institutions must be compelled to stop offering services that are related to cryptos, as explained by  Reuters. After that statement, Chinese investors dipped out.
Why Did SHIB Coin Explode?
The price of Shiba Inu plunged after Buterin announced that he had decided to burn his SHIB coins since he never wanted to have such extensive control over the crypto markets.
By description, burning coins is the act of sending a token to an account that is unusable and then removing it from circulation. This strategy reduces supply and increases the coin's scarcity which many believe increases the coin's value.
It means that the SHIB coins may gain value since there are fewer of them making every Shiba Inu coin rare and unique. The Price of SHIB coins has been fluctuating massively in recent weeks rising from a low of $0.00000809 to a high of $0.00001198. Analysts and commentators say that they expect the price to go down further.
Eventually, SHIB needs to be considered like thousands of other joke coins that have come up in recent months as traders shift their attention toward cryptos based on memes instead of the coins that work with superior technology that comes with many underlying use cases like Ethereum. Analysts concluded:
"The hype around meme coins such as Shiba…is not a financial, but a social phenomenon."