Polygon (Matic) network is a Proof-of-Stake (PoS) cryptocurrency. It is also an infrastructure for developing and linking Ethereum-compatible blockchain networks. In recent weeks, the crypto has enjoyed massive gains even as the general market keeps wallowing in the red zone.
At the time of writing, Polygon was exchanging at $1.96, while its value was just $0.42 on April 17, 2021. The coin's surge comes concurrently with other PoS tokens that are believed to be energy-efficient. A debate has come up about the impact that most cryptos have on the environment with some investors saying that they will shun the coins that have a negative environmental impact.
This new efficiency vibe in the market is believed to have costed bitcoin recently after Tesla suspended the asset's payments for its electric vehicles. Interestingly, the surge in PoS assets including Polygon (Matic) might be due to the growing interest from the investors who are seeking the energy-efficient alternative digital asset that might be adopted by Tesla.
While the general crypto market has been dwindling in recent weeks, Polygon has recorded considerable gains emerging as an unlikely winner. All market charts show that Matic has been on an upside trend and has enjoyed major growth in 2021.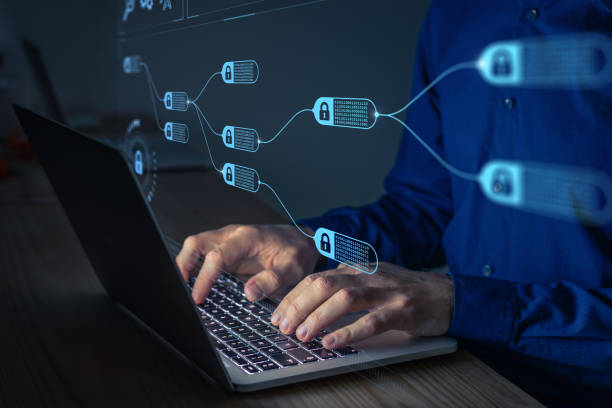 In the latest cryptocurrency market bloodbath, Polygon appears to have faired better than the rest, remaining as the only crypto in the top 100 to maintain its gains from the past seven days. Currently, Matic ranks 16th by market capitalization on CoinMarketCap.
Matic is the crypto that powers the entire Polygon network. Since the network offers a platform for creating and linking blockchains supported by Ethereum technology, many believe that this use case is what is pushing the price of Matic higher.
Polygon is recorded to have peaked at about $2.46 at some point on May 19, 2021. The price exceeded the all-time high record set a day before when the token's value reached $2.18 after a price gain of 25% in six hours. Notably, its trading volume gained 122% in 24 hours.
Since early February, the Matic price started rising before flattening in mid-March. Then in late April, its value started increasing steeply.
What Is Polygon?
The Polygon (Matic) network is designed to act as a hub to which multiple blockchains can readily get plugged into and its primary chain is Ethereum. It aims to offer an affordable, secure, and streamlined solution for the transactions that are conducted on the Ethereum blockchains.
This network offers users a side chain to the main Ethereum blockchain. On its part, the Matic token is used for paying transaction fees and in several other capacities within the Polygon side chain. The company site explains:
"Polygon solves pain points associated with blockchains, like high gas fees [the cost of carrying out transactions on an Ethereum blockchain] and slow speeds, without sacrificing on security."
The network hopes:
"to create an open, borderless world" in which "people and machines collaborate and exchange value globally and freely, without gatekeepers or intermediaries."
How Did It Start?
Polygon launched as the Matic Network in 2017 co-founded by Sandeep Nailwal, Jaynti Kanani, and Anurag Arjun. Kanani, a blockchain engineer, is Polygon's CEO. Nailwal, a blockchain programmer and entrepreneur is the COO while Arjun is the CPO.
In February 2021, the firm rebranded to its current name Polygon which Nailwal thinks helped the Indian startup get more conspicuous and noticeable in a sector dominated by Western firms. He told India's The Economic Times:
"There is a premium on Western projects. We have to work five times harder to get attention. But once we rebranded, brought on more people, and built a global team, people started to take notice."
Polygon's technology has already been used in many other projects, including most recently YFDAI Finance, which is described as a "decentralized finance ecosystem of products and services."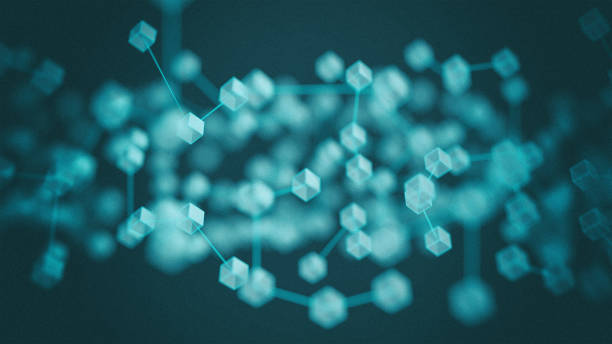 It deployed Polygon to help in mitigating transaction gas fees while boosting scalability, interoperability, and user experience for its entire user base. The company confirmed that in a statement on May 14.
The total number of apps that are built on Polygon was reported to have surged by 800% to reach around 400 from January to May, according to The Economic Times. Naiwal said that the Polygon team wants to establish India as a blockchain powerhouse. Also, the company wants to become the third-biggest and most valued cryptocurrency project globally after Bitcoin and Ethereum.
Why Is Matic Price Rising?
Matic is one of the most profitable cryptos for investors in 2021. Most crypto experts think that Matic is an excellent choice for crypto investors with the possibility that its price might go even higher.
Many crypto groups on Reddit think that the price of Matic may surge to reach $10 by the end of this year. The recent rise in the price of Matic is primarily linked to the growing popularity of Ethereum.
Polygon is an extensively scalable L2 Network for Ethereum that rapidly reduces transaction fees for the users seeking to transfer cryptos. The Polygon (Matic) network has a lot of advantages over the other networks with regards to security, scalability, and user experience. Matic is currently working with many companies and various interesting projects that are listed on their site.
Many crypto investors now use Matic to transfer their crypto investments over the Ethereum network, at little fees and considerably high speeds. Transferring cryptocurrency directly via the ETH network takes a long time and the fees charged are very expensive, subject to the load on the Ethereum network.
Matic solves the inherent issues of the Ethereum network for the people seeking to make cryptocurrency transfers. Most investors have started using Matic as an affordable alternative to moving cryptos, with the Ethereum network remaining congested and expensive 24×7.
Most of the crypto experts think Polygon has been undervalued and underrated for a long time, since it has important value and function it offers at nearly no cost. Additionally, the recent merger of Matic and Polygon has brought in lots of publicity to the coin that has also contributed to the surge in price.
What Does The Future Hold For Polygon (Matic)?
The altcoin frenzy seemed to be continuing through spring and into summer and it is exposing a variety of blockchain issues. Scalability is a major problem as transactions of hundreds of different types of altcoins congest all the blockchain ledgers everywhere.
Polygon hopes to fix the scalability conundrum with its primary product. Being a token that supports such an important function currently, the Polygon (Matic) price forecasts are looking positive.
Ethereum is charging high fees that have made many fed up. They are have reached highs of $64 and the reason behind these price hikes are the increase of interest in Ethereum, and the massive volume of transactions of the Dogecoin (DOGE) alternative, Shiba Inu.
Experts say that Doge imitators are very detrimental to transaction fees since the transactions can be huge in volume, and the popularity of the altcoin means that these transactions are taking place all the time.
Polygon is aiming to fix all these challenges. The platform works to enhance scalability for the blockchains, supporting lower gas fees and a major pipeline for transactions. In recent weeks, the network has been picking up support from many investors since it is believed to be a fix to Ethereum's layer-1 scalability challenges.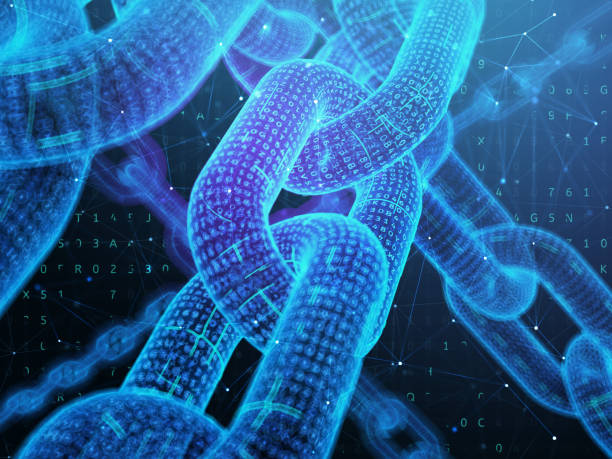 Decentralized finance (DeFi) protocols like mStable have continuously adopted Polygon to enhance scalability. They hope that it can guarantee that DeFi remains open to all investors instead of being available only for those that have large portfolios. Aave has also announced that it will work with Polygon to combat the Ethereum congestion.
The increase in demand for Polygon's services and its recent partnerships has made most analysts remain bullish on the price of the Matic token. WalletInvestor is a Polygon bull suggesting that Matic will surpass $3.49 before the end of the year.
Coinpedia says that with sustained bullish momentum, the Matic token might reach $5 in 2021.
Use Cases
This cryptocurrency can sustain gains and this ability comes from the growing activity on the asset's network. Polygon has gained real-world utilization together with growing interest from the general crypto community. For example, the government of Maharashtra state in India today deploys the Polygon blockchain to keep track of the Covid-19 cases, despite the nation aiming to ban cryptocurrencies and other digital assets.
Polygon aims to ease the challenges that are associated with ETH, like the huge fees for powering transactions. Being a layer two scaling project, Matic can be used among DeFi protocols to resolve the high costs of Ethereum's transactions. Thus, the demand for this scaling solution is attracting a lot of capital inflows into the Polygon network.
The decentralized finance sector keeps growing leaps and bounds. As the massive growth continues, Polygon appears to be already showing some interest, after signing a partnership with YFDAI Finance. This partnership will enable Polygon to assist the DeFi protocol in reducing transaction gas fees.
With more use cases coming up, it can be understood why Matic is surging as bitcoin continues to drop in the past seven days. Polygon benefitted from speculation with some investors, analysts, and commentators saying that it might replace bitcoin in the future to act as a payment option on the Tesla ecosystem.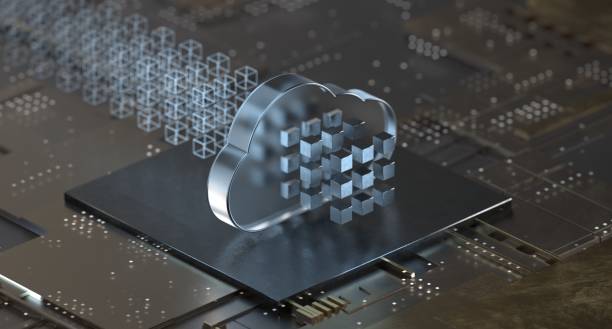 Creating decentralized apps (dapps) on the Ethereum scaling project Polygon is expected to be a simple exercise with the network currently supported by a pair of tools from ConsenSys.
Since it is added to ConsenSys' Infura and Truffle products, coupled with Ethereum and IFPS, developers can program and run dapps on Polygon's network as easily as they can on a cloud platform. Infura lets developers connect to Ethereum through an API without the need of running a full node. Hence, it underpins most of the dapps on the network.
In the meantime, Truffle offers a variety of tools that enable developers to create and deploy all their dapps, as is the case with boilerplate projects.
In recent weeks, Polygon announced the launch of a $100 million "#DeFiforAll" fund to make decentralized finance more accessible to a bigger number of users in the wake of increasing Ethereum gas fees. Polygon mentioned that its average cost per transaction of $0.000371 will cut most of the costs for users making swaps.