Google recently announced that it won't support third-party cookies anymore. While this has left many people wondering what would come next, a project in the crypto space has come to the rescue. Permission.io in response to the fallout from the Google change.
Permission.io recently launched their Chrome extension that allows users to gain incentives for the use of their data through their receiving ASK tokens as compensation. E-Crypto News reached out to Charles Silver, who is the CEO of Permission.io. Here is what he had to say.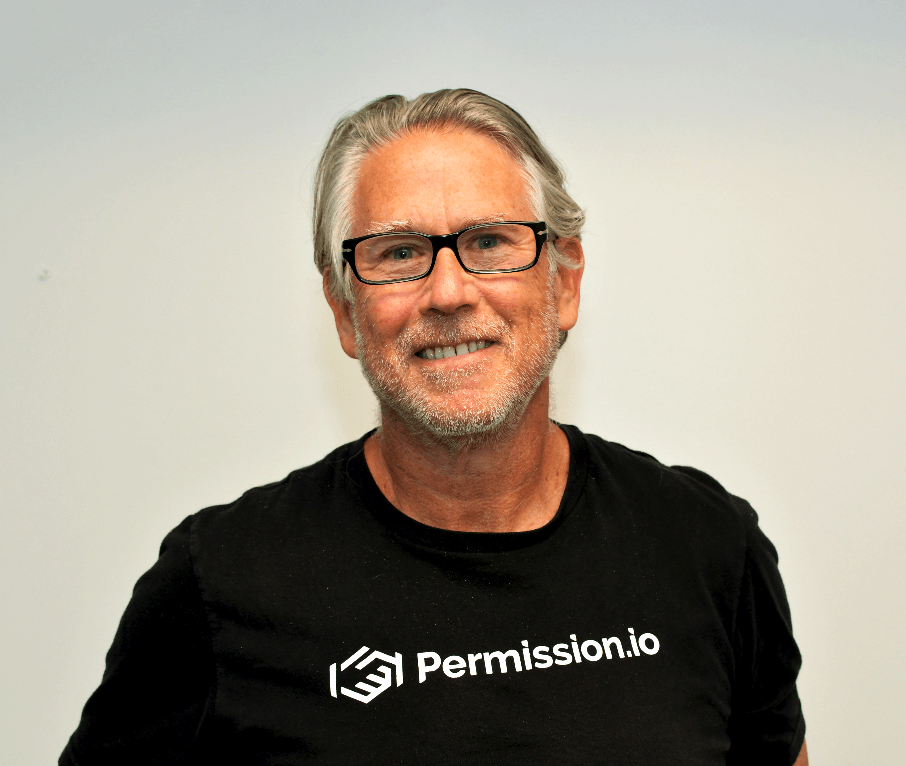 E-Crypto News:
Now that Google is changing its model, do you think the advertising dollars will slow to a drip to the World's largest search engine?
 No. Google is extremely smart. The changes will continue to give Google a competitive advantage and will help grow their revenue.
E-Crypto News:
How exactly does the Permission blockchain browser extension work?
Users can simply go to Google's Chrome Store to download browser extension and instantly start earning ASK rewards for sharing their data and viewing ads as they browse the web.

The Permission browser extension also features an embedded Permission wallet, providing users with an easy-to-use interface for managing their ASK coins, generating new wallets, and/or accessing existing wallets, including hardware wallet support.
E-Crypto News:
How do advertisers determine consumer interests?
Advertisers benefit from capturing dynamic, actionable insights from permissioned data, including sites visited, clicks, time spent, social media preferences, and search intent; all with the expressed consent of the user.

Advertisers can also serve highly relevant ads in real-time, resulting in better performance and a more trusted, transparent relationship between brands and consumers.
E-Crypto News:
What steps have we taken to protect consumers from extensive encroachment?
Our mission is to help users earn from their data. We have thousands of users already monetizing their data on our platform and expect significant growth with the launch of this Chrome extension.

It's important to reflect on that mission because in order for users to earn from their data, they have to be willing to share it. The vast majority of users are currently not benefitting from their data, and a recent study showed that 77 percent of users are willing to share data if they have the ability to opt out and if the way their data is used is disclosed in a transparent way.

We have created a user experience that promotes the monetization of user data. The more a user participates and the more data a user shares, the more they can earn. That's our mission. It's not to avoid data collection, it's to enable it, and to help put that data to work on behalf of the individual.
E-Crypto News:
How do you think the Permission Blockchain Chrome browser extension will change the world?
It will allow individuals to be paid for their time and data shared while browsing the web, instead of corporate behemoths surreptitiously collecting and benefitting from that data without the user's knowledge or meaningful consent.
E-Crypto News:
How do you monitor and ensure quality advertiser engagement?
We have implemented a number of mechanisms for ensuring quality engagement, including identity verification tools that enable advertisers to be assured that the user they are engaging with is actually real and is actually viewing their ads.

The ability to deliver a verified audience, accomplished using blockchain and advanced KYC technology, allows us to mitigate click fraud, an enormous problem that plagues digital advertising.

Additionally, by enabling data collection across multiple environments, including our browser extension, we are able to provide advertisers with a comprehensive view of user behavior.
E-Crypto News:
How would the Permission blockchain browser extension improve cryptocurrency adoption?
The strategy for the extension is to meet consumers where they are. Chrome is the most widely used browser in the world. By enabling users to earn crypto for viewing ads while browsing in an environment they are familiar with and enjoy, we are making it very easy for ordinary consumers to be introduced to crypto and to find the experience of earning, hodling, exchanging, both easy and delightful.

We believe that overengineered, unfriendly UX has been a significant impediment to widespread adoption. Those seeking to benefit from all that crypto has to offer shouldn't need a technical education. Our browser extension was designed with the intent of making it uber-simple to install and use.
E-Crypto News:
Is there any secret sauce to matching advertisers with users? Care to spill the beans?
Yes. But it's one of those things that's so obvious, it can't really be characterized as "secret." The key is permission.

By creating opportunities for users to grant permission for sharing their data in multiple contexts, we can create highly targeted datasets that advertisers can interact with in a compliant way.

As cookies disappear and data becomes increasingly difficult to obtain, those who've achieved consent-based datasets are going to be in the best position to match advertisers with users in personalized, relevant ways.
E-Crypto News:
What are your plans for this year? Any secrets you want to tell us?
We have so much to look forward to this year. The launch of the browser extension and soon a mobile app will be instrumental to building out the Permission ecosystem.

We have another product that we can't talk about specifically quite yet, but it will allow independent merchants on Shopify to also deploy ASK as an incentive to engage their customers and compensate them for their time and data.
E-Crypto News:
Are we seeing the rise of the consumer? How will the Chrome extension give back power to the users?
Yes, the next era of the internet, Web 3.0, will absolutely be about returning power to consumers. Web 2.0 saw the most powerful companies in the world grow their platforms by exploiting user data. Individuals are waking up, and the technologies are maturing to support return of control to the consumer.

The Chrome extension will enable users to benefit in a way that easily blends into their daily lives.
E-Crypto News:
What is your vision for the Permission blockchain and the ASK token?
Permission's vision is to enable people all over the world to earn from their data. Five years from now, we see ourselves leading the effort to end data exploitation and decentralize the internet by enabling individuals to be their own "platform," where they can easily grant permission and earn from their data.
E-Crypto News:
How can users receive their tokens?
Each ad a user views earns them ASK coins that are instantly and automatically deposited into the user's Permission wallet, which is integrated into the browser extension interface. Once a user accrues the threshold amount, they can withdraw their balance and use their ASK as they wish.
E-Crypto News:
Are we going to see the Permission blockchain rule the advertising space? How will this happen?
No doubt!  Dramatic changes in legislation, ad-tech and consumer sentiment all point to a future where consent-based advertising will reign.

As for the Permission blockchain and ASK, we believe our browser extension together with our strategy to build applications that enable millions of retailers on major eCommerce platforms to reward users for permission to engage will eventually lead to ASK a primary advertising option for eCommerce retailers.

At the same time, we will be able to help millions of individuals take back control and benefit financially from the value of their personal data.
E-Crypto News:
Where do you see the blockchain space in the next ten years?
I see a global population that is in desperate need of capital formation. Crypto can be the vehicle that billions of citizens can tap who have been shut out of fiat banking. I see crypto leading us into a world of hyper innovation because of the ease of tapping into capital.
E-Crypto News:
Are you also going to add extensions to other browsers? What are your timelines for this?
            Yes, absolutely. We expect to add an extension to Firefox in Q3.
E-Crypto News:
Can users get the same experience in both mobile devices and non-mobile devices?
The optimum device for the browser extension in its current state is non-mobile, but we are working on a mobile experience.
E-Crypto News:
If you had three wishes and Genie that could make them come true, what would they be for the blockchain space?
1. Clear regulation regarding digital assets 2. Eliminate the idea that digital assets are exploited by bad actors. 3. Better understanding from the public how crypto can be earned and spent.