Permission-based advertising has been the holy grail of advertising.
The major issue with it generally has been the many issues surrounding central control.
The rise of distributed ledger technologies (DLTs) has made available options for this.
One of those options is Permission.io
Permission.io is one of the world's premium permission advertising platforms.
The company recently listed its ASK token on the Bitrue cryptocurrency exchange.
E-Crypto News reached out to Charles Silver, Founder and CEO of Permission.io.
Here is what he had to say.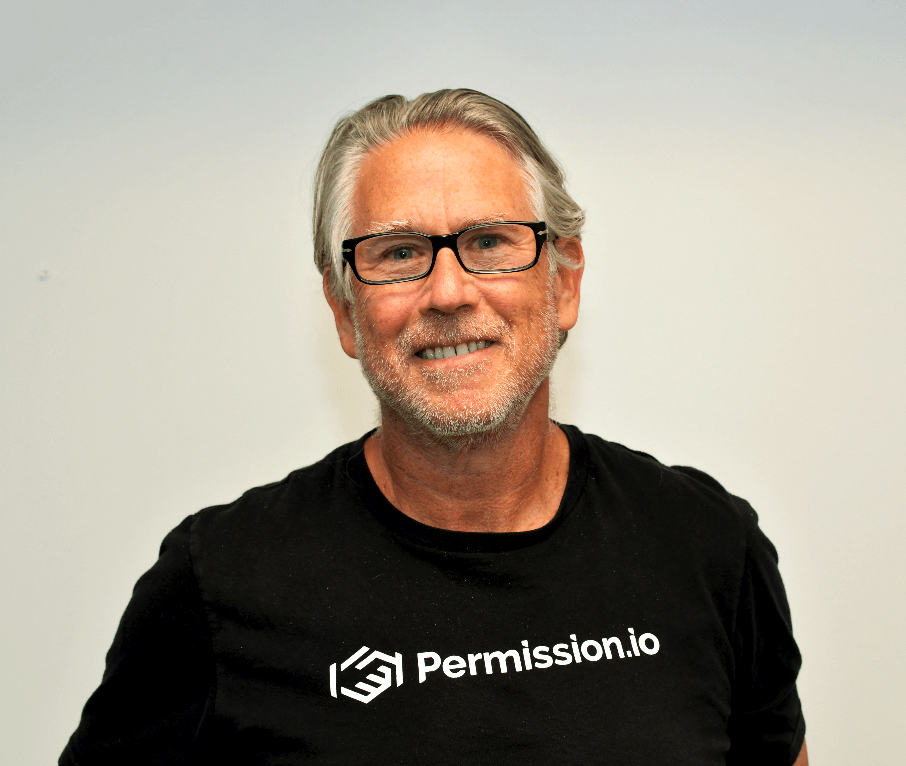 E-Crypto News:
Congratulations on your listing! What's next for Permission.io?
We have a number of exciting things coming, including major developments of the Permission ecosystem that will enable marketers to reach users in innovative ways and will allow our members to earn in ways that blend easily into their daily lives.

For example, we will soon be releasing a Shopify application that allows Shopify merchants to reward consumers throughout the user journey and incentivizes behavior with ASK. The next major roadmap item is a browser extension that rewards users to engage with contextually relevant ads. 
E-Crypto News:
What are the current challenges as regards the monetization of personal data? How does Permission.io's system overcome these challenges?
The most significant challenge is an entrenched web business model that is not focused on compensating users, but, rather, benefits a few corporate behemoths.

Ultimately, what's needed is a restoration of trust. Individuals want their data respected and, in order to be comfortable sharing and monetizing it, they need a trusted partner.

We have developed the infrastructure to support a safe ecosystem for users to share their data in ways that reward them financially and also provide them with opportunities to receive personalized content. 
E-Crypto News:
How has user data become gold? How can people gain control over their data securely?
The most valuable companies in the world, Google, Facebook, Alibaba, Amazon, are built on the backs of user data, all competing to build an audience and sell that data for targeted advertising.

The platform with the most data, the best data, wins. Users can take back control of their data by first understanding how their data is being used and then insisting on doing business with companies that ask permission for its use. 
E-Crypto News:
How can users gain maximally from the permission.io ecosystem?
By becoming a Permission member and telling their friends and family to become Permission members.

The more members, the more advertisers, the more opportunities users have to earn from their data across the web. 
E-Crypto News:
What strategies are you guys putting in place to enable those without knowledge of cryptocurrencies and distributed ledger technologies (DLTs) to gain access to the ASK token?
Our model is dependent upon bringing crypto to mainstream users in the long term, and we have a number of strategies in place to onboard those unfamiliar with crypto.

The most immediate strategy is an application we've built that enables all Shopify merchants to deploy ASK as an incentive mechanism for viewing ads, sharing data, making purchases, etc.

Shopify merchants (there are over 1M currently) will soon be able to simply install an app that lets them reward their customers in ASK for their engagement.

This is a huge opportunity to introduce Shopify merchant customers to our currency and to crypto generally.

We see it as a powerful way to onboard not only new members to the Permission community, but to the broader crypto community as well.

Shortly after we release the Shopify app, we'll provide other eCommerce merchants on the major platforms like BigCommerce and WooCommerce with a custom application that enables them to join the Permission ecosystem, which will further develop the network. 
E-Crypto News:
How do you guys intend to deploy Permission.io's technology in a world that's still skeptical about cryptocurrencies and their underlying technologies?
That skepticism is diminishing every single day. With fiat money printing out of control, crypto is going to absolutely become a mainstream asset class. 
E-Crypto News:
What strategies do you guys have in place to bring in the big brands that want to advertise to consumers on your platform?
What we need to deliver to advertisers is a robust, engaged audience, so user adoption on a significant scale is key – user growth strategies that involve incentivizing and educating users are a major part of our strategy.

While we build our audience, we are also enabling advertisers to leverage our technology with their existing audiences by using ASK to incentivize engagement.    
E-Crypto News:
What are your plans for market expansion to western markets?
Robust marketing and incentive programs to accelerate user growth.  Comprehensive sales and biz dev initiatives that allow advertising partners to experience the power of permission-based advertising. 
E-Crypto News:
What are your plans for market expansion to developing markets in Africa, South America, and Asia?
We've had remarkable early success in these developing markets. Individuals in these regions are receptive to monetizing their data and are increasingly keen on cryptocurrency.

To continue to attract these users, we need to increase the utility for ASK by expanding the benefits and redemption opportunities for these users.

Our platform allows users to earn a global currency and then redeem that currency for things they want and need.

In many ways, we are opening up commerce to communities who are unable to get products and services by enabling them to spend their earnings on our platform with our merchants. 
E-Crypto News:
How has the journey been so far in terms of market acceptance and adoption of your technology?
It's been remarkable. If you've been following the problems in digital advertising, our timing could not be better.

We have an incredible early response from big brands. Sweeping privacy regs across the globe are making it harder for advertisers to reach consumers, not to mention the proliferation of ad blockers, the death of third-party cookies, and Apple's new iOS14 requiring consent for tracking.

Advertisers totally get that asking permission and rewarding users for their engagement is the future. They also get that crypto is not going away. We represent the convergence of these macro trends. In short, they truly love what we're doing.
E-Crypto News:
Do you have any secret plans for 2021 you want to tell us? Care to spill the beans?
I wish I could share. All I can say is that our product roadmap is all about expanding ways for users to earn and for advertisers to engage … there are more than a few very exciting secrets :). 
E-Crypto News:
How did you guys get started with cryptocurrencies and their underlying technologies?
I've spent decades studying the problems of central banks and fiat currency, and the vision of crypto as a way to make individuals sovereign is very inspiring for me.

After spending the latter half of my career building a permission marketing business, crypto presented a perfect opportunity to take permission marketing to the next level.

Given all of the problems with the current digital advertising model, crypto has a role to play in alleviating these problems. 
E-Crypto News:
Where do you see Permission.io in the next decade?
Major trends are all pointing to permission as the new standard for digital advertising. We've created ASK as the currency for permission.

Ten years from now, we see ASK as foundational to ending data exploitation and decentralizing the internet by enabling individuals to grant permission and earn from their data. 
E-Crypto News:
How will the tokenization of user data take over the world? Please give us a practical example.
Individuals will be in control versus the massive, centralized platforms. This is a dramatic change in power.

Think of it this way: users, when in control of their own data destiny, can be their own platforms – they can permission their data and be compensated for it.
E-Crypto News:
Are users ready to receive incentives for use of their data? What has been the overall response so far?
Extraordinary response so far. Users have been enormously receptive to the notion of monetizing their data. In fact, users have been primed for this new model for years – major corporations, including hotels, airlines, etc – have adopted permission tactics by offering rewards in exchange for their loyalty.

We make it that much better for users by providing them with a liquid, compoundable reward in exchange for their data and engagement. 
E-Crypto News:
If you had three wishes for Permission.io and a Genie that could make them come true, what would they be?
Good question. 1st, clear, unambiguous crypto regulation that would allow crypto to really go mainstream. 2nd, for everyone in the world to recognize how valuable their data is. Finally, hundreds of millions of users around the globe would be nice :).