Over the last few years, the number of establishments that
accept cryptocurrency
payments has increased, as more widespread adoption and the technology involved have caught up. For the most part, this is limited to just Bitcoin and Ethereum, but it appears things are moving in the right direction.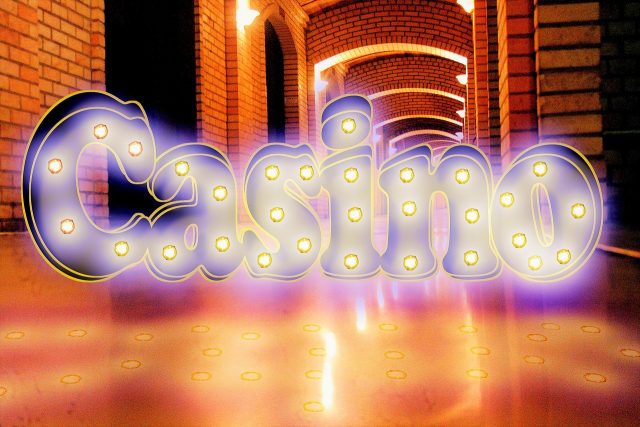 Online casinos lead the field
Many people want to use their e-wallets for playing games, and while you currently cannot use any sort of digital currency for most
Steam or console games
(although there are some instances where the BitPay card will be accepted) the world of online casinos has a variety of options for using crypto.
In fact, some new online casino players have signed up purely on the basis that they can not only use crypto but get access to some exclusive benefits for crypto players.
Online slots
Many online slots can now be played using crypto. While at some you might not be able to stake using Bitcoin, Ethereum, or your coin of choice, you can make deposits from your e-wallet where the online casino converts it into the local currency for you to play.
This means that the full range of games is open to you, from just regular slots to the progressive jackpot games, where the prize fund increases the more money is wagered. At other establishments, you can actually wager in selected coins, and these slots will be exclusive to crypto players.
They are likely to still have the same RTP (return to player) percentages as the regular slots, but there might also be leader boards for the biggest players, with crypto rewards to
a certain USD value
shared among the top places
Online table games
Another area where the same thing is possible is with online table games like roulette, blackjack, and poker. As mentioned earlier, some online casinos will have exclusive games that are open only to crypto players, and their entire VIP program is based around it.
These players could also see exclusive rewards, with free play or account credits given in their coin of choice to a set USD equivalent.
Benefits of playing online games like this using crypto
Because of the technology involved, crypto withdrawals can happen faster than conventional FIAT options, so if you are looking for a
fast payout casino
, then using one that accepts crypto might be the best way forward. The other thing to take into account here is the exchange rates.
As mentioned right at the beginning, some online casinos accept crypto as a deposit method, but then convert it into the local currency to play, and then the same process is in reverse for withdrawals. This means that by watching the exchange rates and timing your transaction, you can make your funds go a bit further.
Final thoughts
Although the online gaming world is catching up with crypto, it is a slow and tentative process. One area that is leading the way, however, is online casinos where players can enjoy a range of slots and table games using crypto as a stake, or simply to fund their accounts.