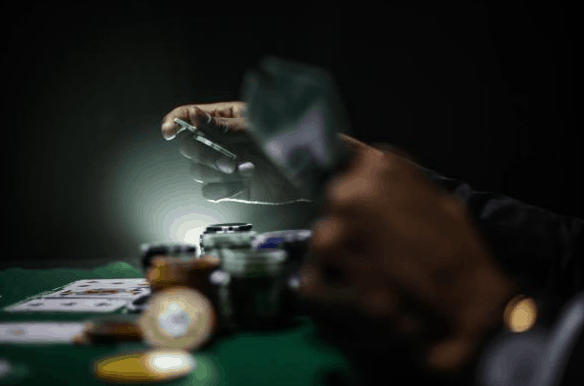 Applications for cryptocurrency in gaming are fast becoming a hot topic of conversation. In some cases, we've already seen new online casino platforms emerging and inviting players to gamble with cryptocurrency instead of ordinary money.
In others, there are established platforms that are allowing cryptocurrency transactions as new features. And even beyond the realm of casino activity, there are lots of exciting blockchain-based games appearing online.
Basically, a crypto gaming market is developing and doing so quite rapidly. There are a lot of implications that stem from this, and one of the most intriguing at this point is what cryptocurrency might be able to do for poker in the U.S.
Why Poker Needs Help
For those who may not remember, or don't concern themselves with poker, it's important to acknowledge the fact that most real-money online poker is effectively banned in the U.S.
Government action in 2006 resulted in what's known as the Unlawful Gambling Enforcement Act — which in turn led to most legitimate online poker platforms abandoning what was at the time a thriving U.S. market.
Of course, Americans have still found their ways to play poker when interested. But this event back in 2006 — known to poker fans as "Black Friday" — basically killed an industry.
Why Cryptocurrency Matters
It's all in the details! The Unlawful Gambling Enforcement Act specifically prohibited casino and betting companies from restricted transactions — which are defined in part by another, older piece of legislation known as the Interstate Wire Act.
This act prevents online sites from accepting cross-border wagers on the grounds that a bank cannot legally process gaming earnings in a state without legal gaming.
This is why people are able to play online poker in specific states, but not nationwide. However, some analyses of cryptocurrency and online poker suggest that cryptocurrency would not be subjected to the Wire Act — and thus that it would allow sites to circumvent gambling legislation.
Implications for Online Poker
Needless to say, if gaming companies do ultimately conclude that crypto poker can work in the U.S. where regular online poker is still prohibited, it will be a game-changer for the industry.
We would likely see a rapid rise in major online poker providers offering crypto-only platforms to U.S. players. This is not a guaranteed outcome, but it's why among all of the possibilities regarding cryptos in gaming, online poker has some of the greatest potentials.
Implications for In-Person Poker
While the main buzz is online, it's also worth noting that cryptocurrency could boost in-person poker in the U.S. as well. In recent years, a declining number of poker tables in the casinos of Nevada has sparked some concern about the state of the game.
If poker becomes commonly associated with cryptocurrency through online platforms though, it's not unreasonable to wonder if it might become a trendier option at in-person casinos as well.
Young people, in particular, are intrigued by cryptocurrencies, and setting up in-person, crypto-based poker tables might in fact be a way for casinos to bring attention back to the game.
Most of this is still hypothetical at this point. But it will be fascinating to see what if any role cryptocurrency plays in revitalizing the U.S. poker scene in the coming years.