Cookies have been a major part of many advertisement campaigns in recent years. However, new updates by Google and Apple seem to have turned the entire market on its head. Digital publishers and advertisers are currently not anywhere near an agreement on how to substitute third-party tracking cookies.
Instead, the marketers have chosen to cling to different ad hoc solutions that do not function efficiently together and have inadequate oversight.
The recent push to be more privacy-centric has greatly muddled an entirely messy digital ad ecosystem. Notably, a majority of the changes being unleashed may readily be overturned by future legislation.
One independent analyst and owner of Mobile Dev Memo, Eric Seufert, commented:
"This has been a prolonged period of turmoil since 2020. It isn't getting any more clarity as time goes by, which is frustrating for marketers."
Related: Europe's Move Against Google Analytics May Open Pandora's Box Against Tech Companies
Google's decision in the past week to delay terminating support for third-party cookies yet again until 2024 – the second delay in two years – was a clear sign to the sector that this confusion is not ending any time soon.
Google highlighted that this decision was pushed by feedback from its publishing and advertising partners that they require extra time to test other solutions. Nonetheless, a majority of the marketers are not waiting on the firm to start such tests.
Google's initial cookie replacement, FLoC, was shelved in January 2022 after two years partly because the privacy experts worried it might unintentionally make it quite easy for the advertisers to collect user information.
They then decided to launch a new solution dubbed Topics. This solution enables advertisers to place adverts through a limited number of topics that are primarily determined by the users' browser activity. However, it is still in its nascent stage and is yet to win a widespread industry consensus.
The party seems to be over for cookie monsters globally, but the show will always go on. What happens now with no visibility of online marketing effectiveness?
Cookies and other cross-site tracking tools that have dominated the internet collecting details of users, monitoring conversions, retargeting and a lot more are being banned entirely. The event has been unfolding since earlier this year when Google said it is going to remove third-party cookies from Google Chrome, projected to happen in the coming months.
But, Google is facing massive pressures for its role as a leader in search ads, search, and browsers. The more Google decides to cut off third-party tracking, the more the current ad sector as it exists today changes. In simple terms, replacing the existing tracking functionalities without damaging advertising firms' abilities extensively is not an easy job.
The pressure pushed Google to delay the elimination of third-party cookies from Chrome browsers until 2023. In the official blog post, they shared their new plan for Chrome which will be executed in two phases:
"For Chrome, specifically, our goal is to have the key technologies deployed by late 2022 for the developer community to start adopting them. Subject to our engagement with the United Kingdom's Competition and Markets Authority (CMA) and in line with the commitments we have offered, Chrome could then phase out third-party cookies over three months, starting in mid-2023 and ending in late 2023."
Related: Today we talk to Permission about their New Chrome Extension
Stage 1 Will Start Late-2022
Once the testing process is completed and APIs are introduced in Chrome, Google will confirm the beginning of stage 1. During this stage, the publishers and advertising sector will have time to migrate their services. This phase is scheduled to last for nine months. During the entire time, Google will monitor adoption and feedback critically before initiating stage 2.
Stage 2 To Start Mid-2023
Chrome will get rid of all support for third-party cookies within three months finishing later in 2023.
Nonetheless, while the advertisers have been given some more time to adapt, the change seems to be already here. Most have been left uncertain of what is to come next.
Google And Apple Adjust To Conform With Privacy Legislation
Imminent privacy legislation and antitrust threats have compelled major internet firms like Apple and Google to start implementing various privacy changes before the authorities decide to aim for their business models.
However, their approaches seem to be majorly different, and the marketers are being compelled to comply with both until some form of extensive privacy reform is passed.
On its part, Google wants to develop a cross-industry infrastructure for all parties throughout the open web. However, these changes only apply to its Android operating system and Chrome browser.
Apple, on the other hand, is going for a more blunt strategy. It has already started instituting its unilateral privacy alterations for its browser, Safari, and within its iOS mobile operating system (OS).
Its mobile app tracking changes have been met with lots of frustration by some of its competitors – among them Facebook – who insist that they have made it significantly hard for marketers to target users who have personal data on other apps. They also insist that Apple's ads business is unfairly benefiting from these changes.
But, experts advise users to be smart. Instead of waiting to see how Apple and Google's changes turn out, most publishers and advertisers have started to rally around new solutions that can, in the coming several years, offer some targeting alternatives for ads online without needing cookies.
What Happens When Cookies Are Removed?
The core of digital marketing has always been powered by its ability to track and collect data on a personal consumer level. Sadly, the feature is also at the heart of the latest data privacy challenge, with an increasing number of consumers demanding less-intrusive online experiences.
Since Google generates most of its revenue via advertisers, mostly from search advertising, it will not shut this door entirely. Hence, they are expected to open another door after pulling down the cookies strategy.
In that case, individual identifiers might be replaced with Federated Learning of Cohorts (FLoCs). The use case of these cohorts is to gather huge groups of individual users into a 'crowd', enabling advertisers to target, not particular people, but a group of people with the same interests.
The information will be stored in the Chrome Browser, and another "profile of you" will be created. That data will not be linked to a personal profile. However, it will be used to put you (the user) in a Cohort.
How Will That Affect Digital Marketing?
Experts and analysts believe that it will not affect digital marketing extensively. After Google's ads teams have been testing FLoCs, it has been seen to offer an effective replacement for the cookies. But, it keeps the user's data private on the browser.
Based on their tests, advertisers can expect over 95% of the conversions per dollar spent compared to a cookie-based advertisement.
It appears to be business as usual. In case you have encountered personalized ads before, you will see them in the future too. They are now based on the cohort components you are included in, instead of data that may be connected back to you as a person.
Related: The Future Of Self-Aware Ai -We talk to Marketing and Ads Pro Josh Bachynski
The Solutions
Unified ID 2.0 appears to be the most popular solution available so far. It is a brainchild of the ad tech company The Trade Desk. By description, Unified ID 2.0 is a cryptographic standard that can be applied to the users' personally identifiable information (PII) – just like a phone number or email – which prevents ad targeters from particularly identifying individuals.
Already many ad tech companies, ad agencies, and web publishers have adopted this standard. In that context, there is now a push to bring it to other nations around the world.
Nevertheless, users have to opt in to share their personal information, and legislators in the future might tighten privacy needs even further. For now, a majority of the users opt in by offering their email addresses when they sign up for a promotion or a purchase. Seufert said:
"The biggest problem with any sort of identity solution is that it relies on people subjecting themselves to it. That's a very difficult proposition. It seems unlikely to me they'll see widespread consumer adoption of UID 2.0 or any kind of alternative ID system."
Notably, no real governing body has agreed to wholly manage the enforcement of this standard. Originally, the Interactive Advertising Bureau (IAB) had volunteered to manage the standard. However, it pulled out citing liability concerns. It is not clear whether another industry body will come in.
So far, a few options have been introduced, but those have so far made a smaller impact since they mostly offer some workaround solutions for cookies and not any new standards.
For instance, one advertising data firm, LiveRamp, has created "RampID," which is primarily an identity graph, or a digital map, that identifies the users by linking them to their data on other devices and offline data.
ID5, another data identify firm, has developed a user "IdentityCloud" which it expects can be used to target all users with shared first-party data across the internet.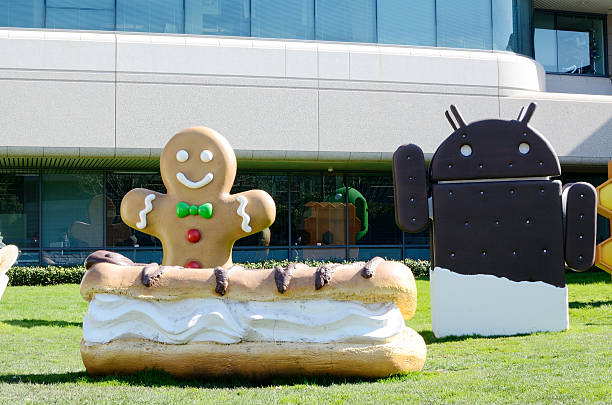 What Next?
Amid all the changes that have come up, most advertisers and publishers are striving relentlessly to aim to collect their first-party data and data given to the publisher directly with a user's permission.
But for the large publishers that have to offer advertisers the chance and ability to target users on a scale across their platforms, adopting data identity standards like Unified ID 2.0 will prove important to remain competitive.
Disney, for instance, signed a huge deal with the Trade Desk earlier in July to match their first-party data from the users with customized data that meets the Unified ID 2.0 standard to enable the advertisers to target automated ads.
Seufert commented:
"A lot of this is foundational, radical change, and it's very disorienting for marketing teams who are getting stuck in the middle."