The recently concluded International Women's Day 2022 had as its theme "Break The Bias". The cryptocurrency, blockchain and web3 spaces have since inception been seen as a playground for just the guys.
More so,  the deep technical knowledge and geek-speak that pervades the industry have left many wondering if this trend is true.
However, that may not be so. With an increase of women in Science Technology, Engineering and Math (STEM) across the globe,  industries like the cryptocurrency space have been accessed and conquered easily by women!
Zumo an Edinburgh Scotland-based crypto wallet platform has been running a #CryptoConfidence campaign which is aimed at getting women to interact with cryptocurrencies on a regular basis and make it a part of their everyday lives.
So far, based on case studies, the campaign discovered that the women who are currently into cryptocurrencies have taken it as part of their regular activities. They have benefited greatly from the emergence of the space.
We spoke with Jo Watt, Marketing Manager at Zumo about this.
There were a lot of interesting insights that we gained and have decided to become a part of the #CryptoConfidence campaign too!
Let's break the bias in crypto!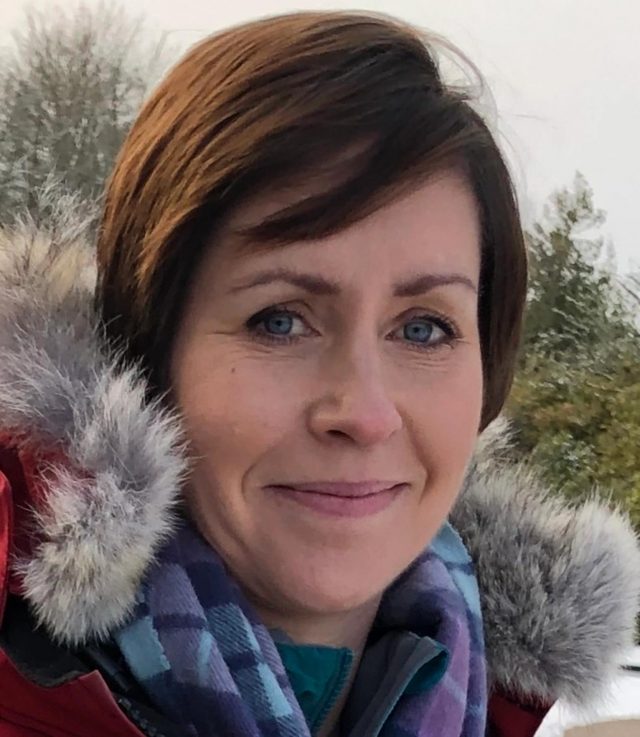 Jo Watt Marketing Manager at Zumo
E-Crypto News:
Please can you tell us about your journey into cryptocurrencies?
I started investing in crypto in 2019 after joining a blockchain startup.

I invested an initial lump sum and I've topped it up whenever I felt the time was right.

I started with Bitcoin and now hold Ether.

I started using a very complex crypto wallet as that was all that was available and now have my crypto in a Zumo wallet.
Related:Top Seven Reasons Why Bitcoin is Popular Today
E-Crypto News:
What are the issues you faced in this journey?
It was a completely new area to me and therefore I had little knowledge about how the whole crypto thing worked.

The non-custodial crypto wallets available were few and far between, very complex and not user-friendly at all.

Although I only invested money that I could afford to lose, it was a pretty scary place!
E-Crypto News:
How has Zumo changed your perspective on cryptocurrencies?
Fundamentally, it's made it feel much safer and super easy – from the security and simplicity of the Zumo wallet to the educational pieces that they offer on their blog and FAQs.

Their customer service is also second to none and they've been really helpful when I've had questions.
E-Crypto News:
Crypto and other web3 technologies are considered to be dominated by men. How has Zumo changed that for you?
It's made it much more accessible to me.

When I invested, the Zumo wallet didn't yet exist but as soon as it was up and running I transferred my crypto to Zumo.
E-Crypto News:
How can cryptocurrencies empower women to become all they can be and more?
It gives women another option for diversifying their investment portfolio and gives them more control over their finances.

It includes them in a growing and really exciting space.
E-Crypto News:
How have cryptocurrencies empowered you?
They've opened my eyes to a whole new world of investing and given me alternative options for investing.

I've realised that crypto can empower not only me but women all over the world who are less fortunate and have fewer options than I do.
E-Crypto News:
How have cryptocurrencies become smart money?
Because the transactions are based on the blockchain, they're much more secure and transparent.

They also offer another way to send, store and spend your money.
Related: E-Crypto News Round Table Discussion on Blockchain Technology & Legacy Systems
E-Crypto News:
What are the benefits of more women getting into the cryptocurrency space?
Crypto opens up a new way of investing and diversifying their portfolio and gives them more control over their finances.

Beyond just investing, there is a whole new sector that suddenly creates jobs and new skills and it's great for women to get involved when early to benefit from it.

In turn, as more women enter the industry, you see how much easier and more relatable it becomes.
E-Crypto News:
How can women become comfortable using cryptocurrencies?
By doing their research and educating themselves.

By investing little by little and only investing what they can afford to lose.

Zumo has a great blog and FAQ section on their website and there are whole communities of women online (and in person) that can help women to get more comfortable and knowledgeable with crypto.
E-Crypto News:
What do you think the future holds for women's use of cryptocurrencies?
I think that crypto will work alongside traditional currencies as a way to diversify women's investment portfolios.
E-Crypto News:
As young people get older, how will cryptocurrencies define their existences?
Young people are already very interested in everything crypto and blockchain and I think that they'll always be an integral part of their lives, financial or otherwise, for the long term.
E-Crypto News:
How do you think companies like Zumo are placed to enable easy adoption of cryptocurrencies?
One of the key things with Zumo is that they keep their product simple to give people everywhere and from all walks of life access to cryptocurrencies.

They've also been set up from the outset to 'do things by the book' from a security and regulatory perspective.
E-Crypto News:
Do you think cryptocurrencies will replace older asset forms? Please can you tell us the reasons for your answer?
I'm not super knowledgeable about this but I think that crypto will probably work alongside traditional currencies.

I think this because of the rise in the use of crypto as an asset class, the astronomical rise in its price and the growing interest in the sector from the regulators and the traditional financial institutions.
E-Crypto News:
Are cryptocurrencies making money and investments personal?
I believe so.

They give you much more control over your finances and there's no red tape involved when getting access to your money.
E-Crypto News:
What is your approach to investing in cryptocurrencies? Please, can you give us an example?
I'd always worked for traditional financial services companies but jumped at the opportunity to work for a blockchain software development business in 2019.

I first invested a cash windfall of £3,500 in June 2020 when the price of Bitcoin was around £7,500. From then I watched the price grow (with expected volatility baked in) to over £43,000 (+430%) by April 2021.

My initial investment had grown to over £15,000 in just over nine months.

At that point I was making some major improvements to my home – installing a substantial gate, re-harling the house and landscaping the large garden.

My approach to Bitcoin investing was always to take profit once the price reached a certain level and to keep a baseline amount invested for the longer term.

So that's what I did, managing to pay for the improvements using only Bitcoin profit – to the tune of £12,000 – and to my amazement whenever I now look outside!"

"I've also held Ethereum since April 2020 in a move to diversify my crypto portfolio. Since investing, the price has rocketed by 1,690%.

I'm definitely invested in crypto for the long term but feel that I made the right decision to cash out once I'd made a sizeable profit.

I'll continue to take that approach, with crypto forming part of my long-term financial plan, although I'll never buy crypto with money that I can't afford to lose.
Related: 6 Unexpected Uses for Bitcoin
E-Crypto News:
What plans do you have in diversifying your cryptocurrency portfolio?
I'll do my research and then decide to invest whenever I feel the time is right, and if I can afford it.
E-Crypto News:
How have you handled the volatility of cryptocurrency prices?
I've treated it in the same way as a traditional investment – I take a long term view of at least five years.
E-Crypto News:
Do you have any cryptocurrency projects on the horizon that you fancy at the moment?
Not for now but I'll keep a close eye on what's happening in the space.